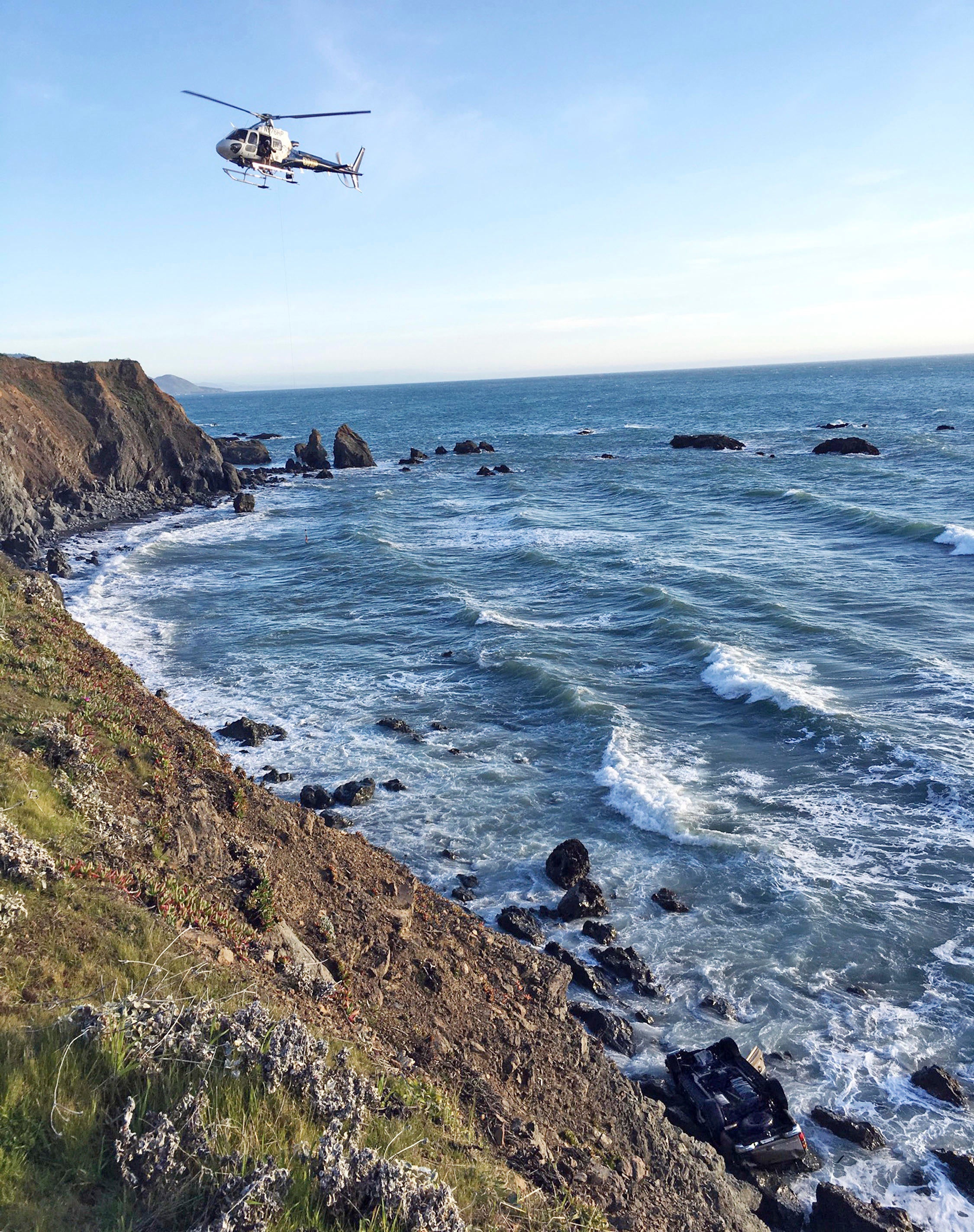 Authorities now say 6 children feared dead when car plunged off California cliff
SAN FRANCISCO -- Authorities in Northern California say they believe all six children from a family were in a vehicle that plunged off a coastal cliff. Mendocino County Sheriff Tom Allman told reporters Wednesday that only three bodies of the children have been recovered. Their parents also died Monday.
He says specialized crash investigators are studying the scene for clues, but it's very curious because there were no skid or brake marks. But Allman says there's no reason to believe the crash was a deliberate act.
The sheriff appealed for the public's help in retracing where the family had been in recent days.
Allmon says a passer-by called 911 about the crash, but investigators don't know exactly when the SUV plunged into the ocean. He says "an entire family vanished and perished during this tragedy."
According to CBS affiliate KOIN-TV, the children who are missing are 15-year-old Devonte, 16-year-old Hannah and 12-year-old Sierra Hart. Nineteen-year-old Markis, 14-year-old Jeremiah and 14-year-old Abigal Hart were confirmed dead Wednesday.
The couple, Sarah and Jennifer Hart, each 38, have a total of 6 adopted children and recently moved to Woodland, Washington. Jennifer was driving at the time of the crash.
California authorities say the family appeared to be on a short road trip because many belongings remained in the home along with chickens and a pet.
In a report on the crash, the highway patrol said a 2003 GMC was driving south along Highway 1 Monday when it pulled into a dirt turnout along the road and for unknown reasons continued directly off the cliff. The vehicle landed on its roof on a large rock, killing all five.
A woman who owns a house near the scene told KOIN-TV the crash seemed strange because the turnoff is so large. So far it's unclear what caused the crash.
The weather was reported as clear and drugs and alcohol were not considered factors.
Authorities say child welfare officials in Washington state had recently visited the the family's home. Clark County sheriff's Sgt. Brent Waddell told The Associated Press that the family lived in Woodland, Washington, and recently had a visit from Child Protective Services.
He says the sheriff's office later entered the house and found no obvious signs of trouble or violence.
Thanks for reading CBS NEWS.
Create your free account or log in
for more features.