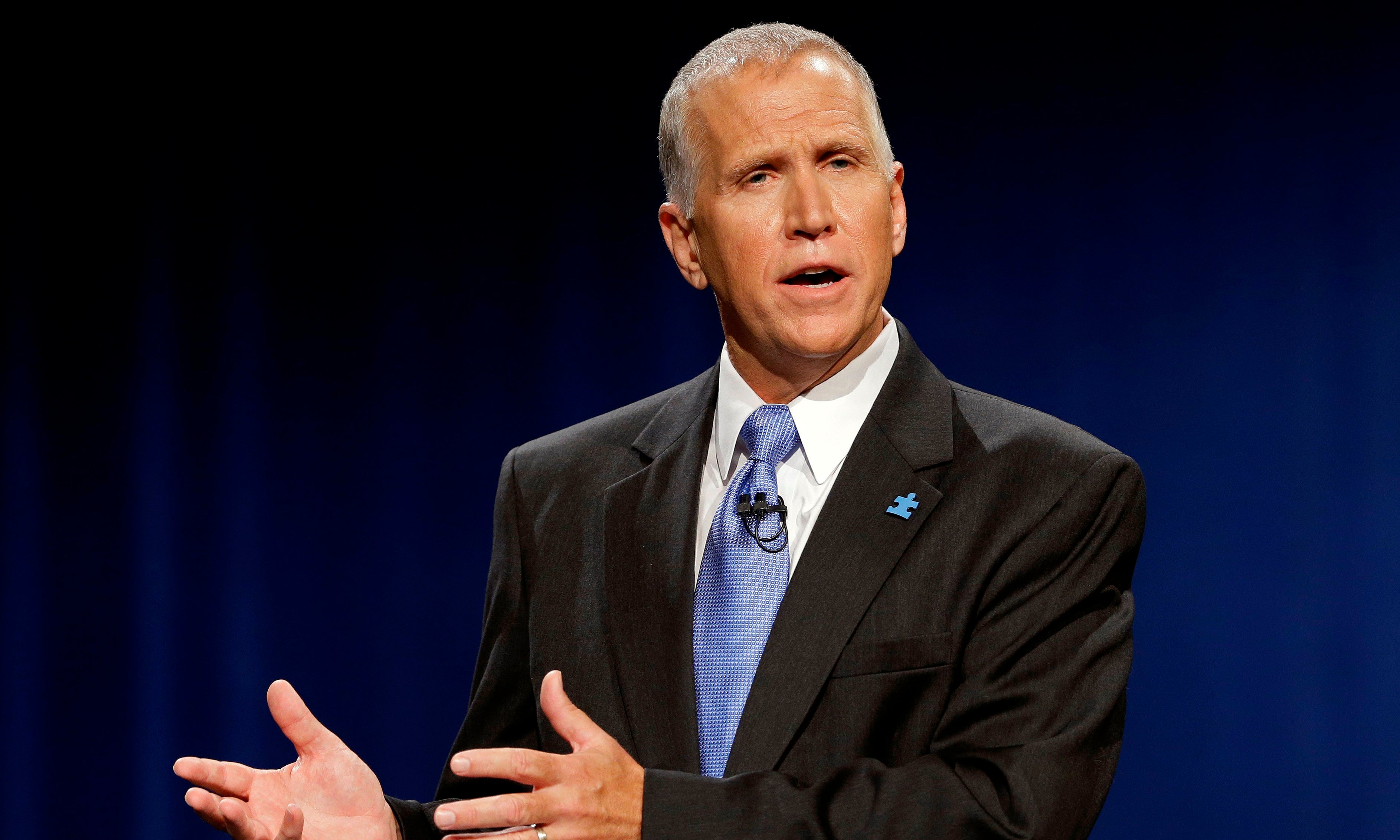 Over-the-counter contraceptives gaining Republican support
In between swipes during the first debate in the North Carolina Senate race, Republican Thom Tillis came out for increased access for over-the-counter oral contraceptives and in the process, tried to hit Democratic Sen. Kay Hagan in her wheelhouse -- women's issues.
"I actually agree with the American Medical Association that we should make contraception more widely available. I think over-the-counter oral contraception should be available without prescription," Tillis said Wednesday during his first debate with Hagan.
"If you do those kinds of things, you would actually increase the access and reduce the barriers for having more options for women for contraception. Kay Hagan, I suspect with the support that's she's getting from the pharmaceutical industry may have a variety of reasons not to take it from behind the counter and put it on the counter."
Hagan launched back, calling Tillis' record on women "abysmal." She accused him of defunding Planned Parenthood and of blocking an equal pay bill in the North Carolina legislature.
"When women's best interests are on the line I will never back down," she said, "Speaker Tillis killed an equal pay bill - he doesn't understand the needs of women and I have always stood up for access to women's health care, Speaker Tillis doesn't."
Tillis became the latest in a series of Republican Senate candidates to support over-the-counter contraceptives. Three others, Colorado's Cory Gardner, Minnesota's Mike McFadden and Virginia's Ed Gillespie, have done the same.
In Tillis' case, recent polls reveal what may be Tillis' motivation: a USA Today/Suffolk University poll released last month showed Hagan with a 18-point lead among women (52 percent to Tillis' 34 percent), while Tillis led 52 percent to 38 percent among men. Other recent public surveys have also shown a gender gap.
Tillis went on to re-up his comments in his reply to Hagan, calling again for larger access to contraceptives and also for lowing their cost. But prior to Wednesday night, Tillis' record on contraception was murky. According to the News & Observer, Tillis said during the Republican primary campaign that he supported the right of states to ban contraceptives. His campaign later denied he ever made the statement.
The battle for the women's vote has played out on the North Carolina airwaves as well. Women Vote!, a group associated with EMILY's List, plans to spend $3 million for Hagan, as does Planned Parenthood. Women Speak Out PAC, associated with the Susan B. Anthony List, is spending on behalf of Tillis.
Thanks for reading CBS NEWS.
Create your free account or log in
for more features.