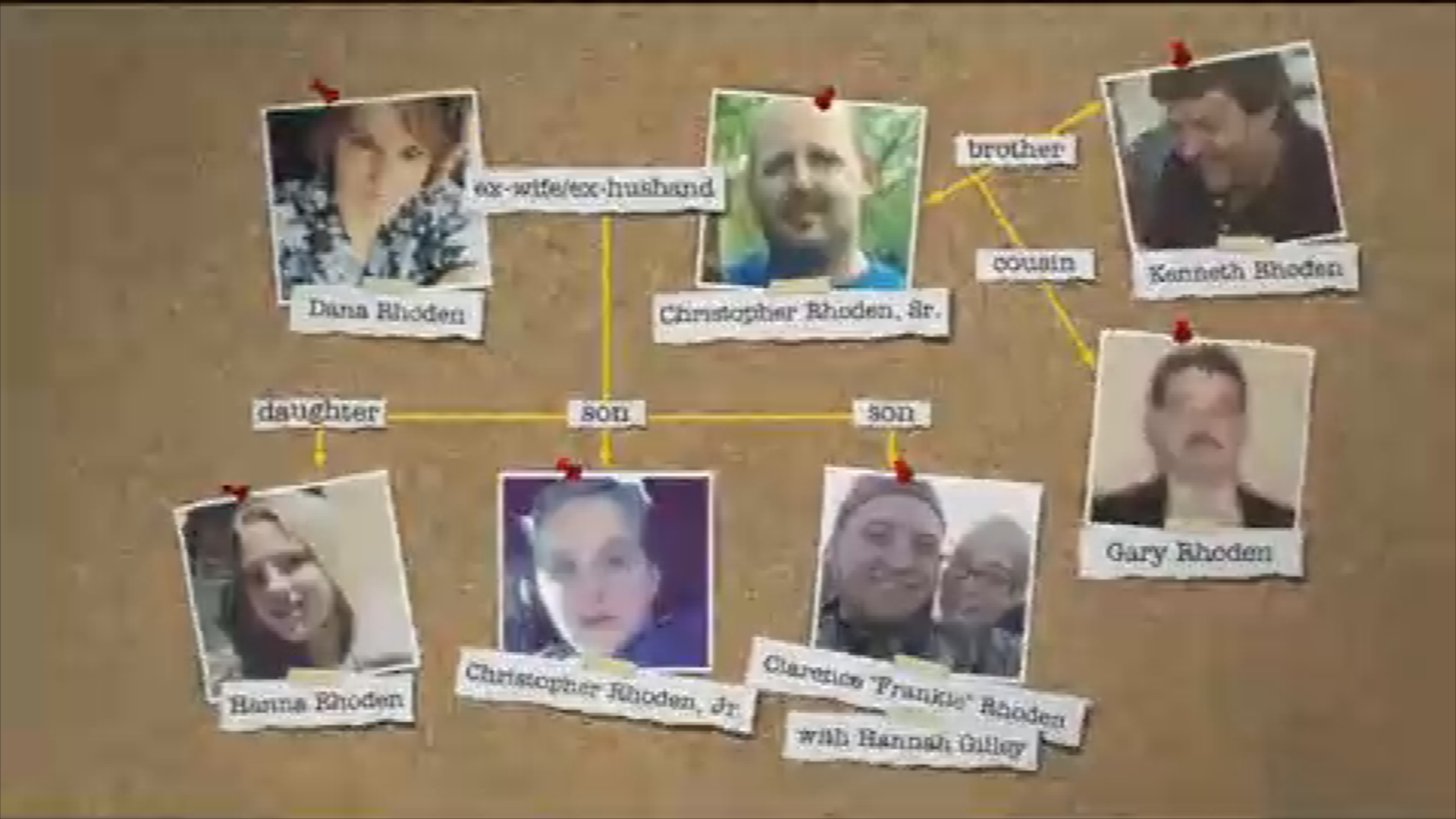 Is drug cartel behind execution-style murder of Ohio family?
Investigators have interviewed more than 60 people in their ongoing manhunt for whoever killed eight members of an Ohio family, reports CBS News correspondent David Begnaud.
It's been four days since the bodies were found, but no one is under arrest.
Isaiah Jones said he was detained at gunpoint during a traffic stop and released after being questioned for six hours.
"I really want people to know I really had nothing to do with it and that these were also friends of mine, and that I went to school with," Jones said, crying.
Investigators also spoke with his friend, Rusty Mongold, apparently about a Facebook post that appeared to threaten the youngest murder victim, 16-year-old Christopher Rhoden Jr.
CBS News has confirmed Mongold was interviewed by investigators. In a separate Facebook post, Mongold wrote that he went to the sheriff's office to clear his name.
"I gave them DNA and everything. I have nothing to hide..." he wrote.
Investigators are also looking at the possibility a Mexican drug cartel is behind the pre-planned execution of the family.
A law enforcement source confirmed to CBS News that investigators found some 200 marijuana plants. They were inside an indoor grow operation that was found in some of the homes where the eight members of the Rhoden family were executed.
The size of the operation, according to the source, indicates the marijuana was being grown for sale and not for personal use.
"There is a drug problem in most areas around here," said Pike County Sheriff Charles Reader.
Law enforcement sources estimate that the street value of the marijuana plants is nearly half a million dollars.
But Ohio Attorney General Mike DeWine, who is heading up the investigation, couldn't say with certainty whether that may have been a factor in the murders.
"We have no idea. I mean you know we're running those leads out, there's many different theories," DeWine said.
The cartel is just one of the theories being considered. Authorities aren't ruling out gang activity, a family dispute or revenge killing.
Among the eight victims, shot in the head was 37-year-old Dana Rhoden. Her father, Leonard Manley, thinks his daughter knew the killer or killers.
"Whoever done it, know the family because there were two dogs there that would eat you up. But I ain't going to say no more," he said.
Authorities believe there could be more than one killer because there were four different crime scenes. The sheriff has the suspicion that the killer needed help.
Thanks for reading CBS NEWS.
Create your free account or log in
for more features.