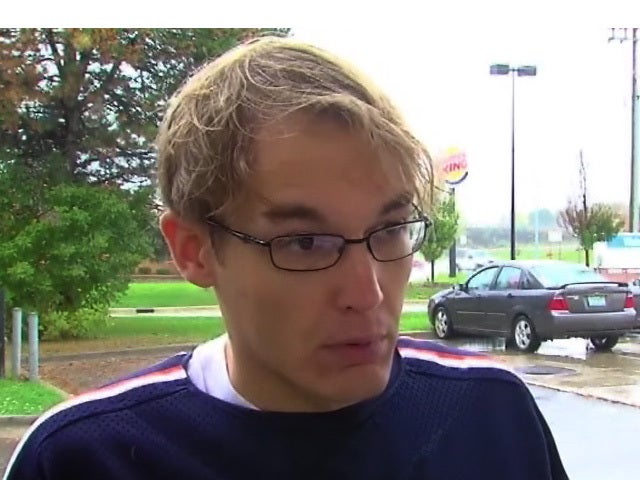 Outrage over Wal-Mart's sacking of hero employee
HARTLAND TOWNSHIP, Mich. Wal-Mart's firing of a Michigan man who says he tried to help a woman being assaulted in one of the retail giant's parking lots is being met with outrage.
Some CBSNews.com readers are even calling for a boycott of the Bentonville, Ark.-based Wal-Mart Stores Inc.
Kristopher Oswald, 30, told WXYZ-TV in Detroit that he ended up fighting with the woman's attacker as he tried to defend her at a Hartland Township store.
Wal-Mart has policies against workplace violence to prevent employees from assaulting co-workers or tackling a shoplifter, but it appears nothing allows for them to assist in situations of imminent danger and self-defense, he said.
A spokeswoman for Bentonville, Ark.-based Wal-Mart Stores Inc. told The Associated Press on Thursday that while the company understood Oswald's intentions, his actions violated company policy.
"We had to make a tough decision, one that we don't take lightly, and he's no longer with the company," company spokeswoman Ashley Hardie said.
That decision did not go over well with many CBSNews.com readers.
"Perhaps it does not matter to Wal-Mart but they will never see me in one of their stores again," wrote one.
Said another: "Like most 'zero tolerance' policies, Wal-Mart's policy fails for not allowing a modicum of common sense."
And a third: "By the sound of it, Wal-Mart should instead have promoted this guy to store manager. You don't find many individuals who will risk their own well-being for others these days. Mr. Oswald should be commended and rewarded for his heroic actions."
Oswald said he was in his car on his break about 2:30 a.m. Sunday when he saw a man grabbing a woman.
"It was a tiny little blonde girl who got out and tried to force this person off of her vehicle and she's screaming and he jumped off the car, grabbed her by the arms like this and forced her against the car," he said.
When he asked her if she needed help, the man started punching him in the head and yelling that he was going to kill him, Oswald said. He was able to get on top of the man, but then two other men jumped him from behind, he said.
Livingston County sheriff's deputies arrived and halted the fight.
Oswald said the Hartland Township store's management gave him paperwork saying that "after a violation of company policy on his lunch break, it was determined to end his temporary assignment." Oswald had worked for Wal-Mart for about seven weeks and said he would not have been considered a permanent employee until after his 180-day probation.
"The last thing I expected was to not have a job," Oswald said.
"I'm always going to act the right way and do the right thing even after all of this," he vowed.
One reader expressed gratitude about Oswald's attitude.
"I would hope that people would come to my aid in an emergency," the reader wrote. "I would make it a point to patronize a store whose employees would help me. Shame on Walmart! Another reason not to shop there!"
Thanks for reading CBS NEWS.
Create your free account or log in
for more features.