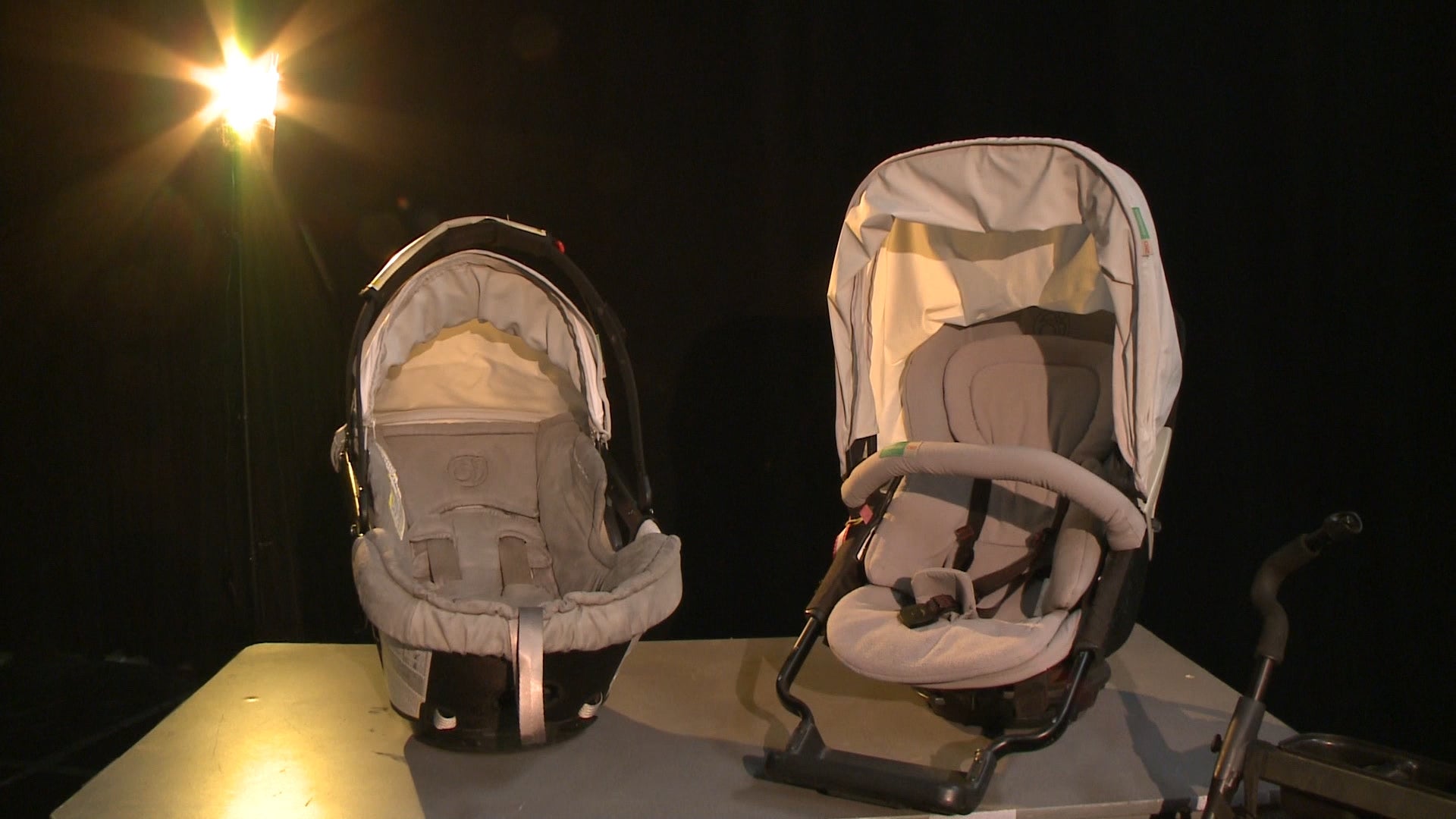 Popular car seats found to contain concerning flame retardant
Limiting a child's exposure to toxic chemicals is a big issue for many parents, but finding eco-friendly products may cost more than a thousand dollars for a car seat stroller system.
One manufacturer claimed to market the only car seat free from the most hazardous flame retardants, but test results indicate parents may not be getting what they expect, reports investigative reporter Julie Watts of CBS News' San Francisco affiliate station KPIX.
The foam underneath car seats is key to absorbing energy and protecting a child in an accident. But federal law mandates seats be made with fire retardant materials -- many of which are linked to cancer, neurological disorders and developmental delays.
"The ones that have been studied have been found to be associated with cancer. They're neurotoxins; they're really not good chemicals," said Arlene Blum, a scientist and executive director of the Green Science Policy Institute. According to Blum, the chemicals in the foam can break down into dust, which kids then inhale or ingest by putting their hands in their mouth.
The Bay Area company Orbit Baby introduced the first car seat that claimed to contain undetectable amounts of the most concerning chemicals, including chlorinated Tris, which is listed as known "to cause cancer" by the state of California. As the gold standard in green car seats, Orbit quickly became a hit with health-conscious celebrities and moms willing to pay a premium to protect their kids.
"Orbit had marketed it as the first really green car seat and that it didn't use the worst flame retardant chemicals and we believed that and we told our customers that," said Suzanne Price, CEO and founder of Sprout San Francisco, a children's boutique that only sells items free of known toxic chemicals.
After customers began to tell her their Orbit car seats tested positive for Tris, Price had her own tested by a research lab at Duke University. It tested positive for a form of Tris known as TDCPP.
"I remember opening the email and saying, 'No!' I just really wished it was all a mistake," Price said.
Price said when she notified Orbit Baby, they questioned Duke's findings, but while admitting no wrong-doing, agreed to buy back unopened product from her store and Price refunded her customers.
"We're a small business, we have rent to pay and people to pay but the one thing I'm really selling is trust," Price said.
That was in 2015. Earlier this year, the Michigan-based Ecology Center tested an Orbit G-3 toddler car seat using multiple labs and found another form of Tris.
Orbit Baby turned down requests for an on-camera interview, but has now changed some claims on its website.
In a statement the company wrote: "Orbit Baby requires our suppliers to follow a standard that prohibits halogenated flame retardants...." It also said it does its "own testing (at) independent, accredited laboratories."
When asked if its "own testing" found Tris or other concerning chemicals, Orbit had no comment.
But Orbit is not alone. The Ecology Center also found 75 percent of all the car seats tested contained potentially harmful flame retardants. However, Orbit is the only company that claimed otherwise.
Along with the American Academy of Pediatrics and the International Association of Firefighters, Blum is lobbying federal regulators to ban fire retardant chemicals from children's products, and many want them out of car seats as well.
"Flame retardants only protect against very small flames, and the flame retardant is underneath the child. It's not going to make a difference," Blum said.
Car seats save lives, but Blum stresses minimizing the time kids spend in one, and never letting them stay in the car seat outside of the car.
Thanks for reading CBS NEWS.
Create your free account or log in
for more features.