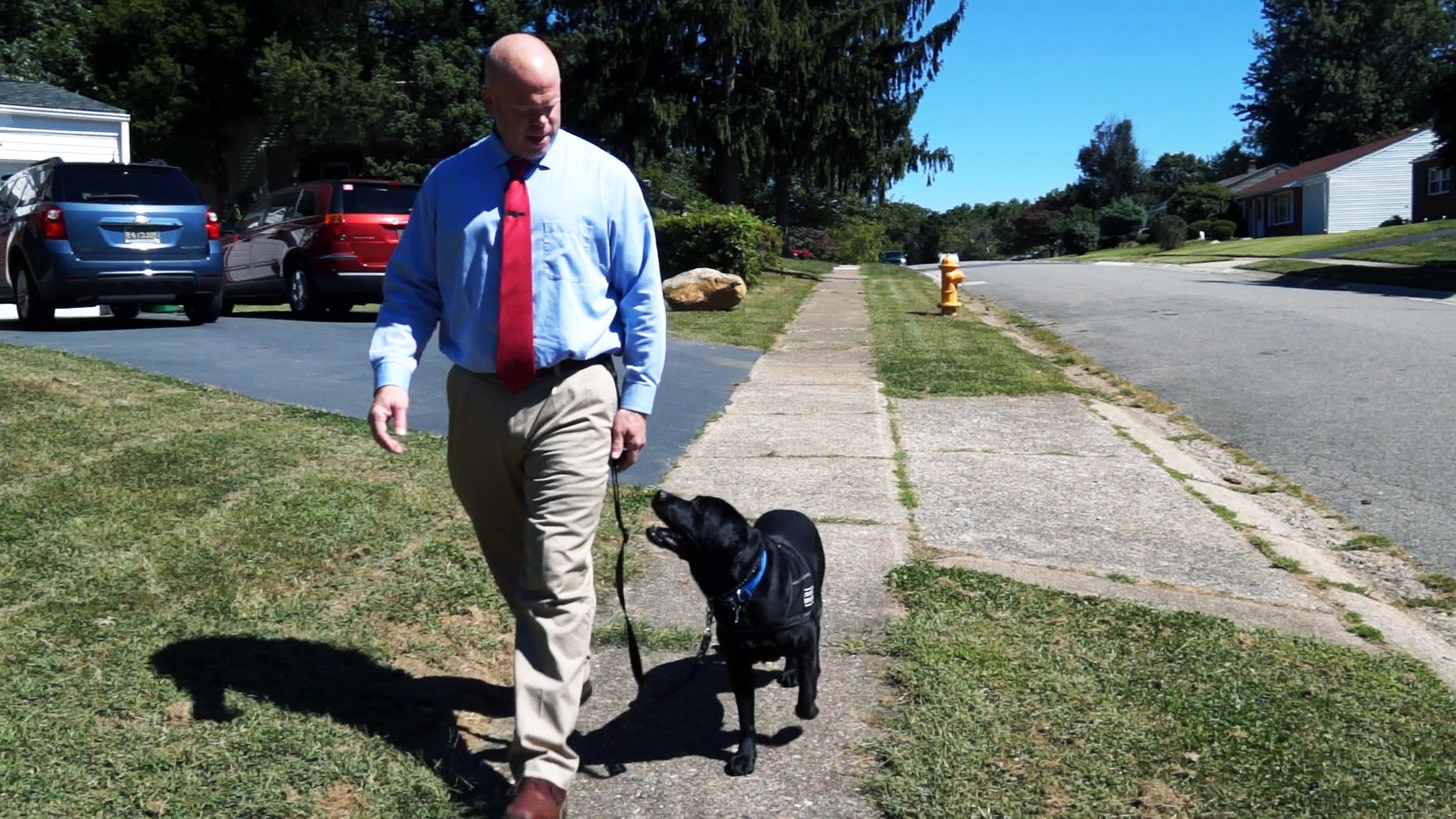 Only half the vets with PTSD are getting treatment: report
WASHINGTON - Only about half of the veterans diagnosed with PTSD last year after serving in Iraq and Afghanistan received the recommended therapy despite efforts by the Department of Veterans Affairs to beef up its mental health staffing, the Institute of Medicine said in a report released Friday.
About 53 percent of the veterans whose primary diagnosis was PTSD got at least eight psychotherapy sessions within a 14-week period in 2013. But that is significantly short of the department's target of 67 percent, according to the report.
The Institute of Medicine also found issues with the way active members of the military dealing with PTSD are treated. It described the Department of Defense's treatment programs as "ad hoc, incremental, and crisis-driven, with little planning devoted to the development of a long-range approach to obtaining desired outcomes."
Together, the two departments spent nearly $3.3 billion in 2012 to treat patients with PTSD. And while both are making strides to identify and treat people with PTSD, many obstacles remain before they will have an "integrated and higher-performing" system, the report said.
One of the biggest problems is a lack of data to measure which treatments patients are receiving and whether the patients are getting better, said the study's chairman, Sandro Galea of the Mailman School of Public Health at Columbia University.
"Given that the DOD and VA are responsible for serving millions of service members, families, and veterans, we found it surprising that no PTSD outcome measures are used consistently to know if these treatments are working or not," Galea said. "They could be highly effective, but we won't know unless outcomes are tracked and evaluated."
Galea said tracking does occur with veterans participating in a specific VA program that involves intensive therapy, but that program serves only 1 percent of veterans who have PTSD, and the data suggest the program yields only modest improvement in symptoms.
The VA has come under fire recently because of the troubles some new patients have had getting access to care. The IOM's study has been taking place for years, however. The first phase of study, released in 2012, recommended that soldiers returning from Iraq and Afghanistan undergo annual screening for PTSD and that federal agencies conduct more research into which treatments were working.
For active military, the report notes that each service branch has established its own prevention programs, trains its own mental health staff, and has its own programs and services for PTSD treatment. It said the service branches lacked an overarching authority to enforce policies related to preventing, treating and screening for PTSD.
The report also said DOD leaders aren't consistently held accountable for implementing policies and programs to manage PTSD effectively.
The panel pointed out that the VA has at least established minimum care requirements nationally. Still, it's unclear whether staff adheres to the standards. The VA's computer health records system allows clinicians to track what medications the patients are receiving, but it does not allow for more complete tracking of the types of therapy being used. A new template was supposed to be available for clinicians beginning last November but was not operational as of late January, the report said.
In a statement, VA officials said they were briefed on the findings this week and will address the recommendations, but they did not go into more detail about how they would do so. A formal response to Congress is due Jan. 1, 2015.
The Defense Department said it's been taking steps to address problems cited in the report.
"We agree with the IOM that although great strides have been made, critical gaps remain. We are already taking practical steps to address many of these issues," said Lt. Col. Cathy Wilkinson, a Defense Department spokeswoman.
For example, she said, beginning in September, all services were directed to begin collecting symptom severity and outcome data for PTSD, anxiety, and depression at all points of service using standardized measures.
The report recommended that the two departments work together to develop and enact a management system that would document a patient's progress over the course of their treatment, regardless of where they get care.
Among the other findings by the IOM:
-PTSD has also increased among veterans from long-ago conflicts. In 2013, 62,536 new cases of PTSD were diagnosed in veterans who did not serve in the Iraq and Afghanistan wars.
-Veterans of the Iraq and Afghanistan wars use the VA at rates double those of other veterans, 54 percent for Iraq and Afghanistan veterans versus 27 percent for all veterans.
-PTSD is the third most common major service-connected disability after hearing loss and ringing of the ears.
The Institute of Medicine is an independent group of experts that advises the federal government on medical issues. Its recommendations often make their way into laws drafted by Congress and policies implemented by federal agencies.
Thanks for reading CBS NEWS.
Create your free account or log in
for more features.