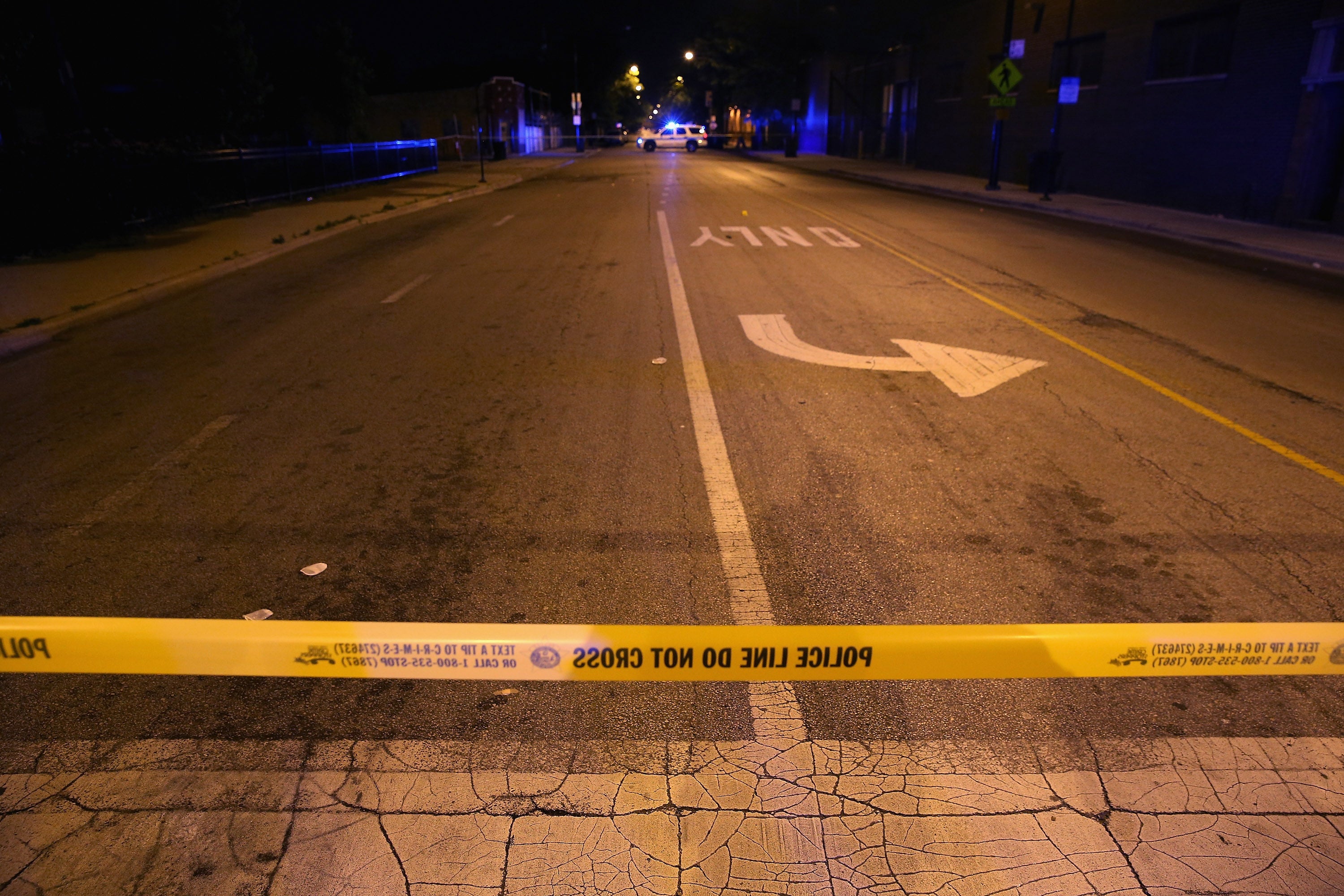 ​One of America's most dangerous walks to school
CHICAGO - Chicago is suffering from a spike in gun violence -- more than 1,000 people have been shot so far this year. That's more than New York and Los Angeles combined.
Dejanae Polk, 13, lives two miles from the heart of Garfield Park, a Chicago neighborhood where shootings are up more than 50 percent.
"If a car goes slow, I'll dial 911 on my phone. I'll be ready to press dial," said Dejonae.
Every morning, as Dejanae walks to the bus stop on her way to school, her mother stays on the phone to make sure her daughter is safe.
Fear of being killed is a constant in Garfield Park, where some of Chicago's youngest victims have died: 11-year old Shamiya Adams was killed by a bullet through a window; Sam Walker, 13, was shot and killed outside a convenience store.
Read: Spike Lee defends "Chiraq" title for movie about Chicago
For the children of Garfield Park, the Marillac House, a 100-year-old social service center, provides respite from the dangers of the streets. But there is no escaping the pain from losing loved ones to gun violence.
"I've lost a cousin and an uncle at the same time," said 15-year-old Teshara. "They were together and were shot at -- killed."
Jeremiah, 9, says his dad was fatally shot while going to a store.
"I try to forget it, get it out my head," said Jeremiah.
"I don't think you can escape the violence unless you basically are in heaven," said Teshera, Dejanae's 15-year-old sister.
Latoya Winters, 27, is a youth counselor at the Marillac House. She grew up two blocks away and spent her youth trying to deal with her own exposure to gun violence. But even Winters finds it hard to explain the bloodshed.
"The hardest thing is talking to the younger girls because they always ask why," Winters said. "But I have to be open and honest with these kids, there is no reason as to why, I just tell them violence has gotten really bad and it's just a problem going on we all have to solve."
Thanks for reading CBS NEWS.
Create your free account or log in
for more features.