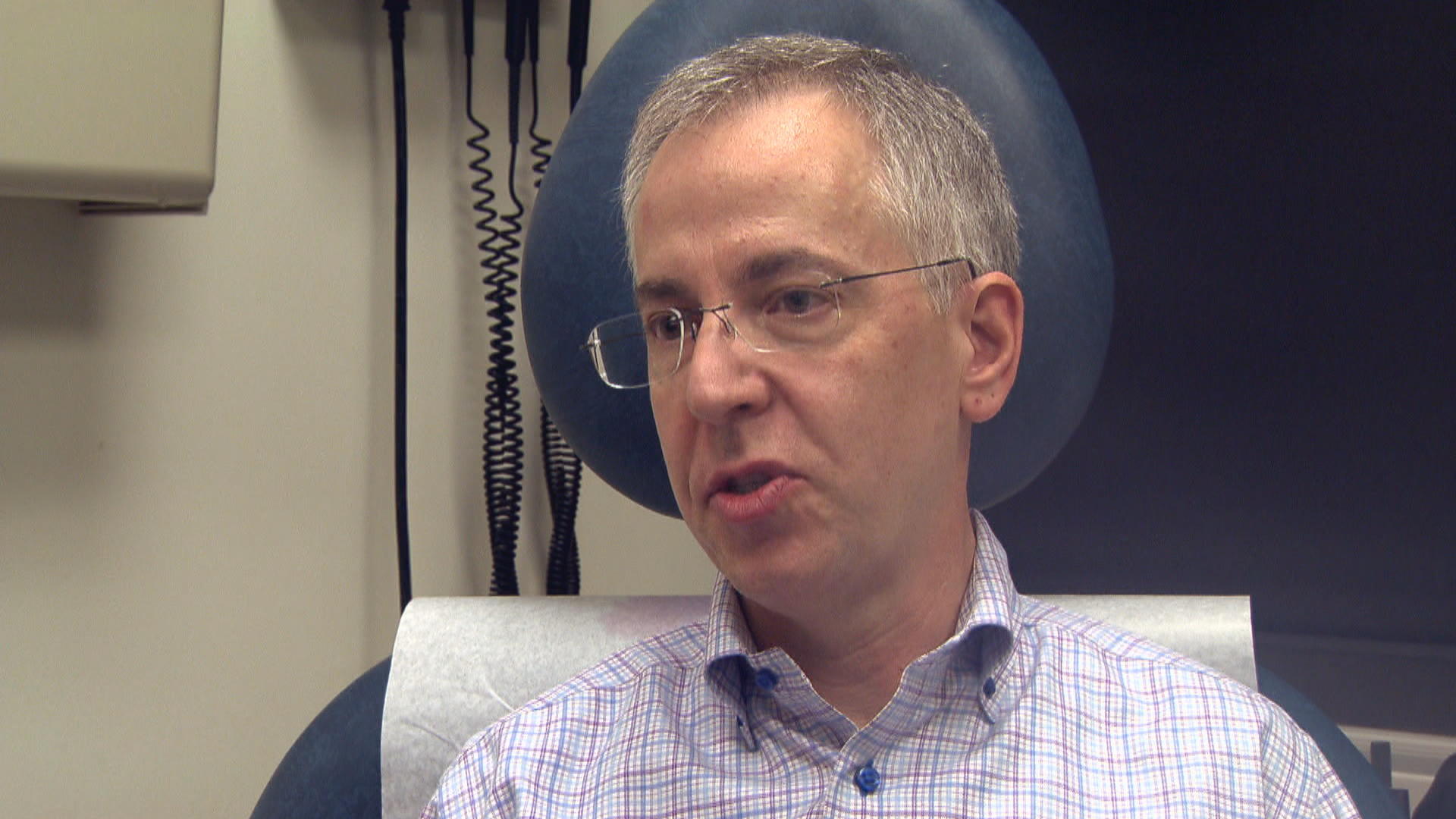 One man's fight to raise awareness about HPV in men
Public health experts are sounding the alarm about a rise in head and neck cancers in men caused by the human papillomavirus, commonly known as HPV. For Michael Becker, getting the word out has become a personal crusade. He's spent a lifetime in the business of diagnosis and treatment of cancer, which is why a glance in the mirror two years ago frightened him, reports CBS News' Jon LaPook.
"I saw this huge lump on the right side of my neck," Becker said. "I said I think it's cancer."
It was advanced throat cancer from HPV. The same virus causes cervical cancer but unlike cervical cancer, there's no routine screening test for cancer of the throat. A recent study found about seven million adult males have high risk strains of oral HPV.
Most infections clear, but about 13,000 per year are linked to cancer of the back of the throat. There is a vaccine to prevent HPV, usually given at age 11 or 12. However, only 43 percent of teens complete the recommended doses.
"We have a moral obligation to wipe HPV off the face of the planet," Becker said.
Becker has detailed his experience in a blog and a memoir.
"I've had different people reach out to me saying, 'You know, I was on the fence about my son' then after reading the articles and looking into it they're 'like you know, thank you,'" his wife Lori said.
Last year, Becker was in an immunotherapy clinical trial at the National Institutes of Health, but it failed. He is finishing up a chemotherapy cycle and his ninth and final visit is next week. Tumors have shrunk but may be showing signs of resistance to this treatment.
"I know that what time I have left really needs to be devoted to raising awareness of the fact that my condition could have been avoided," Becker said.
Thanks for reading CBS NEWS.
Create your free account or log in
for more features.