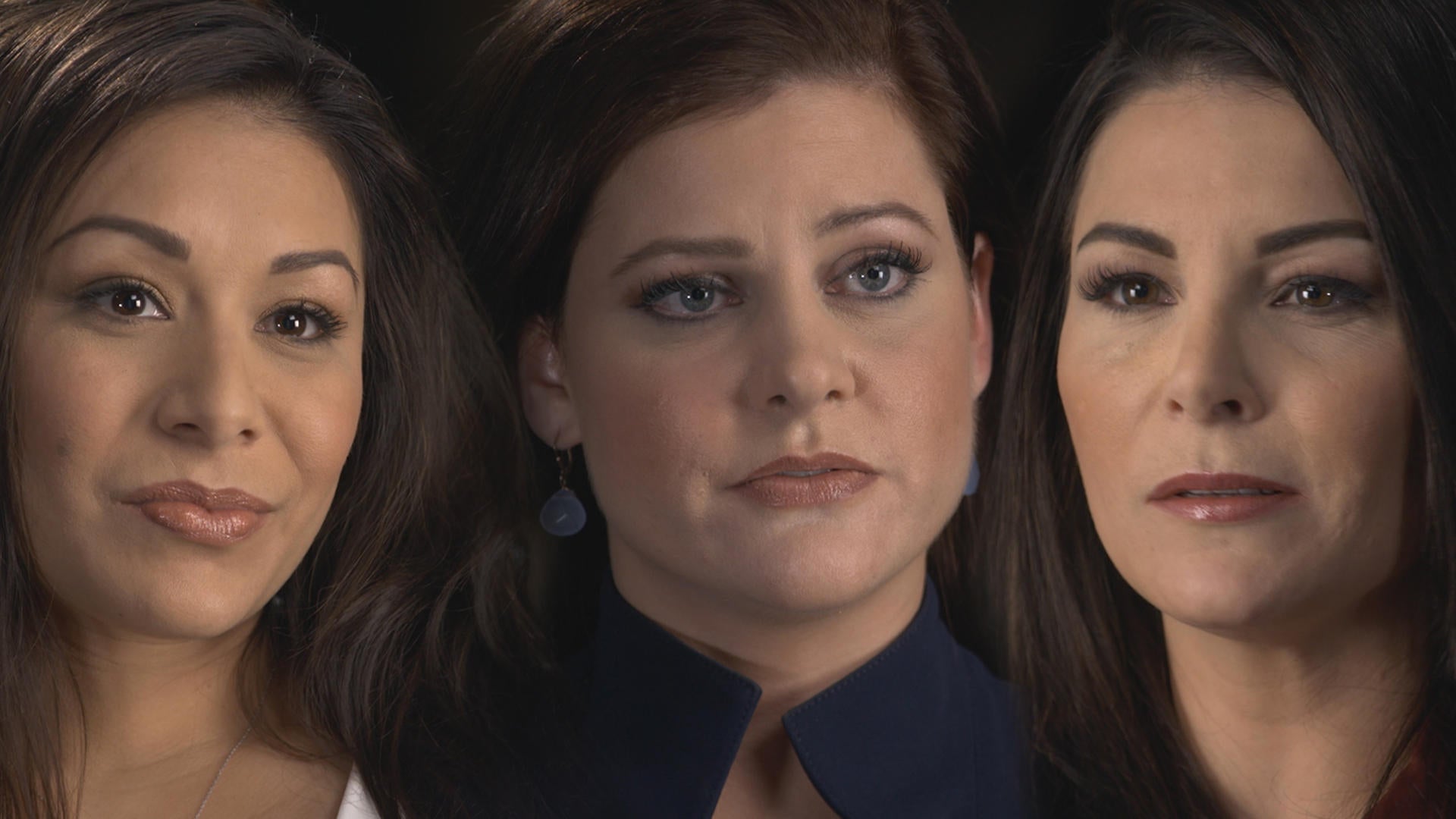 On 60 Minutes, former gymnasts allege sexual abuse
Former star gymnasts say a doctor for the U.S. national women's gymnastics team allegedly masked sexual abuse as medical treatment for years. Today three are speaking out for the first time publicly, describing the abuse they say was inflicted by team doctor Lawrence Nassar.
As Dr. Jon LaPook reports this week on 60 Minutes, more than 60 women have now come forward alleging abuse. Three of the women spoke with 60 Minutes, describing what they say was an emotionally abusive environment at the national team training camps at the Texas ranch run by coaches Bela and Martha Karolyi. They say the circumstances provided Dr. Nassar an opportunity to take advantage of them and made them afraid to speak up about physical or emotional pain.
Jamie Dantzscher is one of those women. She is a 2000 Olympic bronze medalist and was recently inducted into UCLA's athletic hall of fame. But as a teenager striving toward excellence, she says she was constantly told she wasn't "enough" when training at the Karolyi Ranch.
"I always felt like I got in trouble," she tells Dr. Jon LaPook in the clip above. "I wasn't working hard enough. I was told to lose weight. At one point, I started making myself throw up."
"No one wants to step out of line because there's a group of people that make decisions that dictate whether you're successful or not. So you just comply with what you're told to do."
Her ally in moments of emotional distress was often the man assigned to relieve her physical pain, Dr. Nassar. "He was like my buddy," Dantzscher says. "He was on my side."
An osteopathic physician, Dr. Nassar was one of the most renowned doctors in the world of gymnastics. As a trainer or physician, he worked with Olympic and National Women's artistic gymnastic teams for more than two decades. He was usually on hand at the Karolyi ranch when the national team was training there, roughly once a month, and also present at national team competitions.
Dantzscher says she began seeing Dr. Nassar after she earned a coveted spot on the U.S. Junior National Team. "He would put his fingers inside of me and move my leg around," she tells LaPook on the broadcast. "He would tell me I was going to feel a pop. And that that would put my hips back and help my back pain."
Dantzscher says that at the time, she didn't realize Dr. Nassar was doing something wrong. In fact, she says she appreciated his emotional support in an otherwise harsh atmosphere during training at the Karolyi Ranch.
"I felt like we weren't allowed to even smile in the gym," she says. "So getting treatment [included] him just joking around and talking about how horrible they [the coaches] were. It was kind of like a bright light, I guess you could say."
Because the athletes were instructed to keep a strict diet while at the ranch, Jeanette Antolin says Dr. Nassar would sneak them snacks and candy. She says the secret treats and friendly conversation helped build trust with the young gymnasts. As a member of the U.S. National Team from 1995 to 2000, Antolin received treatment from Dr. Nassar for several years, often at the Karolyi Ranch.
"He was a buddy," she recalls in the clip above. "He was someone that we would talk to when we were getting treatment, if we had a hard day. He was a listening ear. He would make us laugh. When it's such a serious environment that would be the world. It could fix your day."
Because Antolin trusted Dr. Nassar, she says she didn't think of his actions as anything other than an acceptable medical procedure. As she tells LaPook on the broadcast, "It was treatment. You don't complain about treatment."
Jessica Howard, the U.S. National Champion in rhythmic gymnastics from 1999 to 2001, knows the downside of complaining within USA Gymnastics.
"You can't say anything," she says in the clip above. "If you do, there's a chance you're going to get in trouble, and the last thing you want to do is bring more trouble onto yourself on purpose. You just don't cause trouble. That's one of the first rules of being an athlete. You need to be strong, silent, and let everything go on outside of you that's going on outside of you."
Howard received medical treatment from Dr. Nassar for several days at the Karolyi Ranch. She says she was uncomfortable with the treatment, but did not feel she could question the actions of such a famous doctor who she felt she was lucky to be working with.
How did she deal with feeling uncomfortable?
"You become a machine," she says.
Antolin says the risk of complaining went beyond getting in trouble — it meant possibly losing a spot on the Olympics team.
"No one wants to step out of line because there's a group of people that make decisions that dictate whether you're successful or not," she says in the clip above. "So you just comply with what you're told to do."
The Olympic coordinators and coaches have significant discretion in picking members of the Olympic team, Antolin and others told 60 Minutes. And so all the gymnasts at the Karolyi ranch knew there were consequences to speaking out about a problem.
"It hurts your chances," she says.
Bela and Martha Karolyi declined to give 60 Minutes an interview. In a written statement, they deny the existence of an emotionally abusive environment at the Karolyi Ranch during national team training and say they "did not have any knowledge of any complaint" concerning Dr. Nassar "until they learned of his dismissal from USA Gymnastics" in 2015. They also say they didn't know Dr. Nassar was performing the specific procedure the gymnasts allege or visiting athletes in their rooms without supervision.
USA Gymnastics president Steve Penny also declined to speak with 60 Minutes on camera. In a statement, USA Gymnastics says it "first learned of an athlete's concern about Dr. Nassar in June 2015." Five weeks later, after an internal review, it "reported him to the FBI and relieved him of any further assignments."
The organization says it is "appalled that anyone would exploit a young athlete or child in this manner."
Thanks for reading CBS NEWS.
Create your free account or log in
for more features.