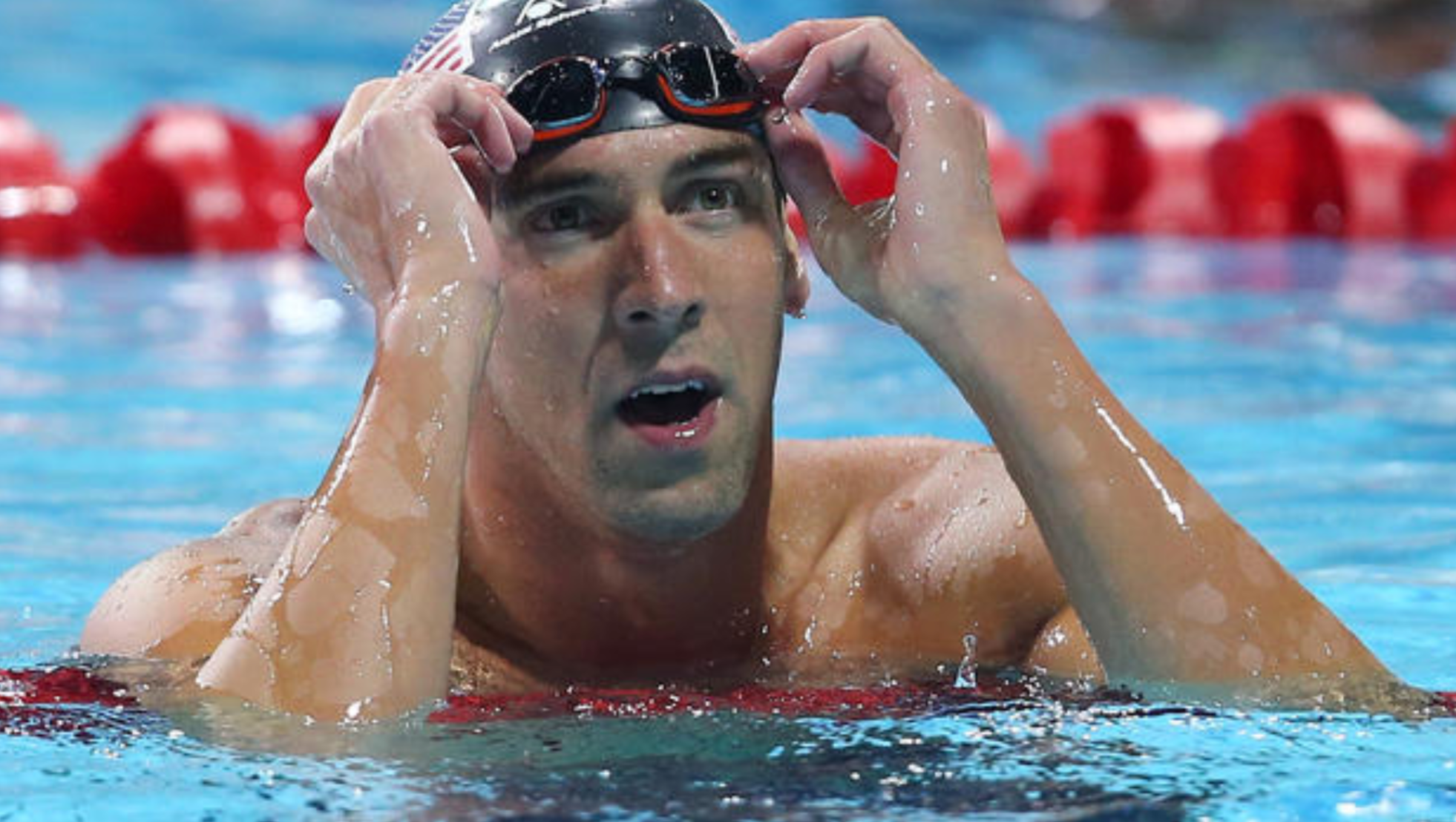 Olympic swimmer Michael Phelps on his "new chapter" after retirement
He may be the most decorated Olympian in history, with a total of 28 medals, but Michael Phelps says his days in the Olympic pool are over — and he means it.
The U.S. Olympic Swimming Team aims to remain the world's dominant team heading into the 2020 Tokyo Olympics, even without Phelps on the roster.
"Could I come back and swim in another Olympics? Probably," Phelps told CBS News in a phone interview Thursday. "I have more time going into this one than I did in the last one, so yeah, I probably could if I wanted to make that sacrifice. But I have nothing else that I want to accomplish in this sport."
The Olympian announced his retirement from the sport after the 2016 Rio Olympics in August, where he collected six medals.
"I wanted to hang my suit up on my terms, and I feel like I've done that," Phelps explained. "It is time to turn the page to start a new chapter, and I'm sure this chapter is going to be just as exciting and as fun and crazy as the first chapter."
Phelps has been staying busy promoting Colgate's "Save Water" campaign during Campus Sustainability Month.
The legendary swimmer has been traveling across the U.S., hoping to inspire 10 million kids and teens to turn off the faucet because "every drop counts."
"There are so many people in the world who don't have the opportunity to have clean drinking water," Phelps said. "There are so many small things we can do as human beings to save water. All of us working together can make a massive difference."
Phelps told us more about the campaign, fatherhood and what's next:
How did you get involved with Colgate's "Save Water" initiative?
Water has been a big part of my life for a long time. It's so easy, whether it's brushing your teeth and turning the water off when you're brushing. With Boomer paying attention to the small things we're doing, basically copying everything we're doing, we're starting to teach him at a young age of how important water is. This is very special to me, and our family as well. That's how I wanted to go into retirement and live.
You're expecting your second child — a little brother or sister for Boomer. Do you find it's easier the second time around?
I'm seeing the emotions that Nicole has that are different from the first pregnancy. It's different, and obviously when we do have the second it probably will be a lot more challenging. We're just looking forward to having the opportunity to have a healthy baby. We'll just go with the flow and figure things out along the way.
You mentioned Boomer has been copying your every move. Do you think he'll want to be a swimmer like his dad?
It's fun watching him. Every day there's a different change. Do I want him to be a swimmer? I don't know. If he wants to be a competitive swimmer, great. I would rather push him to golf if he's going to be an athlete. But that's just dad being greedy. Who knows, though. He might not even like sports. As long as he follows his heart and something he's passionate about — that's all you can ask for.
You're ready for that "second chapter." What would that next chapter look like?
The last year has been nonstop crazy. For me, after going through one retirement already, I'm learning how I need to work and how I need to do certain things. I'm the kind of person who always has to go, go, go, go. After 2012, I took some time off and gained a lot of weight. For me, working out every day is something that I need. It's something that helps me be a better dad, be a better husband, a better son and be a harder worker. It's really just learning more about myself through this whole process.
You've become a big advocate for mental health awareness. Recently, you gave a special featured interview in a new documentary "Angst: Raising Awareness Around Anxiety." Why is it important for you to help foster these conversations?
I think there are a lot of people who go through similar problems that I went through. I want to help people understand it's okay to not be okay. I always make this joke — like I learned how to communicate two years ago. That's when everything changed for me. For some strange reason, I decided to open up in that "Sports Illustrated" article. Ever since that day, I felt like my life has become easier because I will talk about my emotions more than I ever did before. That's the reason why I'm alive today, finding myself at one of the low points of my life and not wanting to be alive and being able to come back and do some of the things that I've done inside of the pool and outside of the pool.
What's coming up that you'd like your fans to be aware of?
I don't even know what day of the week it is. I have a couple ideas of things I want to do in the future and time will tell where everything leads us, but we are enjoying the ride. I have some of the greatest fans in the world. They have stood by me and supported me through everything that I've gone through. Obviously, an exciting time with a child on the way. The Phelps clan is growing, and we're excited about the future.
This interview was edited and condensed.
Thanks for reading CBS NEWS.
Create your free account or log in
for more features.