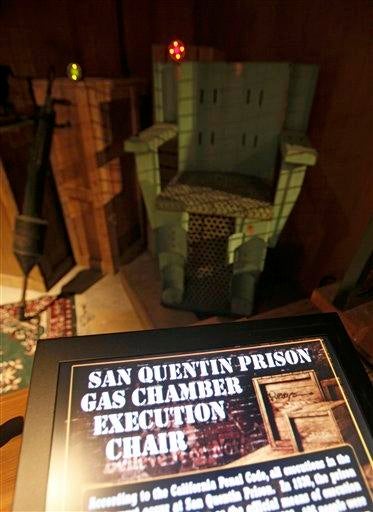 Olympic Champ Sentenced For DUI
Olympic gold medalist swimmer Michael Phelps was sentenced to 18 months probation Wednesday after pleading guilty to drunken driving.
Wicomico County District Court Judge Lloyd O. Whitehead accepted an agreement between Phelps' attorneys and prosecutors and granted Phelps probation before judgment. The sentence means Phelps' record will be expunged if he complies with the terms of probation.
"I recognize the seriousness of this mistake. I've learned from this mistake and will continue learning from this mistake for the rest of my life," Phelps told the judge as more than 100 spectators packed the courtroom, mostly to see the famed Olympic champion.
Under the terms of his probation, Phelps must give speeches to students at three Wicomico county schools by June 1, advising youngsters about making choices and warning them about the dangers of alcohol.
Whitehead also ordered Phelps, 19, to abstain totally from alcohol and illegal drugs during his probation and attend a victim impact panel meeting sponsored by Mothers Against Drunk Driving. He was fined $250 and ordered to pay $55 in court costs.
In return for Phelps' guilty plea to driving while impaired, prosecutors agreed to drop charges of driving under the influence, underage drinking and failure to stop at a stop sign.
"It's not out of line with other first-time offenders who blow .08 in Wicomico County," State's Attorney Davis Ruark said of Phelps' sentence. Prosecutors said Phelps had a .08 blood alcohol content — the legal limit in Maryland.
Under the terms of his probation, Phelps must report to a probation supervisor once a month by telephone or as directed by the court.
"The reason for that is because of his travel," Ruark said. Normally a probationer would have to report in person.
Phelps, who grew up in Rodgers Forge near Baltimore, recently moved to Michigan. He's scheduled to enroll in January at the University of Michigan where his longtime coach Bob Bowman is the new men's swimming coach. As a professional, Phelps cannot compete for Michigan.
"We learn from our mistakes, and this was a mistake," Whitehead said after listening to a description of Phelps' accomplishments, background, and community service.
Defense attorney Steve Allen described Phelps as a "remarkably decent young man."
"Michael knows he's a role model and he knows he made a mistake," said Allen, who said Phelps' arrest occurred during "a brief period of decompression after the Olympics."
Phelps was stopped by a state trooper on Nov. 4 for running a stop sign near Salisbury University, about 85 miles southeast of Baltimore.
Phelps, who won eight medals at the Athens Olympics, was charged with driving under the influence, driving while impaired, violation of a license restriction and failure to obey a stop sign. Maryland's drinking age is 21.
Ruark told the judge that a state trooper stopped Phelps after observing a Land Rover turn right at an intersection in downtown Salisbury without stopping at a stop sign, then abruptly make a left turn onto anther road. Ruark said the trooper detected "an extremely strong odor" of alcohol when he approached the car. And he reported that Phelps' eyes were bloodshot and glassy.
Phelps initially denied drinking, but after performing a variety of field sobriety tests, the trooper advised Phelps that he believed that he had been drinking.
"The defendant responded, 'I know I'm sorry. I was just scared because I have a lot to lose,"' Ruark said.
As he left the courthouse, Phelps was besieged by young children seeking his autograph. He signed everything from T-shirts and jackets to magazines and business cards.
He spoke briefly to the media before walking a few blocks to his probation supervisor's office.
"The past few months have been extremely hard, " said Phelps, adding that he plans to pass his experience on to others in hopes of preventing them from making similar mistakes.
"I'm looking forward to getting back into the water and getting back to a normal routine," he said.
The autograph seekers included Jessica DeMartin, 12, of Salisbury, and her 7-year-old brother Brent, who was the lucky recipient of Phelps' last autograph of the day.
"He's a fast swimmer," said Brent.
"I think he was wrong, but I think he knows his mistake," Jessica said, who is also a competitive swimmer.
By Randall Chase
Thanks for reading CBS NEWS.
Create your free account or log in
for more features.