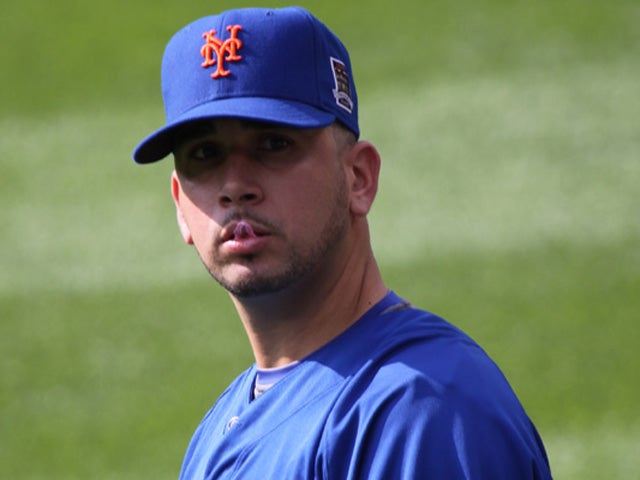 Oliver Perez Just Won't Go Away
This story was written by CBSNews.com's Gordon Donovan, long-suffering Mets season-ticket holder and author of the blogMeet the Mess
During a broadcast last season, former Met Ron Darling said that if he had Oliver Perez's stuff right now, he would win 14 games.
Funny for a pitcher who drove manager Davey Johnson and Mets fans crazy with full counts to every batter he faced.
But Darling managed to win ball games and was an all-star. Oliver Perez is a far cry from being an all-star and doesn't win.
Darling is a beloved figure by Mets fans. Oliver Perez is public enemy No. 1 in Met blue and orange.
Perez is in the last season of $36 million contract with the Mets. "Bad Ollie" has won 3 games in the first two years of this deal.
That's $8 million a win. I like that deal. Where's Omar Minaya? Please sign me up.
Yesterday Oliver Perez met with the new Mets brass, general manager Sandy Alderson and manager Terry Collins. Perez walked away from the meeting knowing that he would get an opportunity to be in the Mets 2011 starting rotation.
Perez asked for the chance to start, but he may end up hidden in the bullpen again. Or perhaps the Mets will finally release him.
There's a reason why his future in the rotation is far from a sure thing. Perez's last start in May against the Marlins lasted only 3.1 innings. He surrendered 9 hits, 7 runs and 4 home runs. Marlin fans cheered Bad Ollie as he exited the game.
Perez refused an assignment to the minors to work out his problems and the 4-mph decline on his fastball. He spent much of the season on DL and in the bullpen witness protection program.
Perez was booed on Opening Day at Citi Field and came in the final game of the season in 2010. In the 14th inning, Perez was booed as entered and left the game. Perez faced five batters, striking out the first batter and received a sarcastic cheer. Then he hit a batter, walked the next batters, surrendering the winning run.
Met fans hope the following day that would the final time they would see Oliver Perez in a Met uniform. Many would pay for his cab fare to the airport to get him out of town.
As the Wilpons' financial woes have come to the surface, eating Perez's contract was out of the question. The Mets are not the Yankees - they would dump Ollie and not have him take a roster spot.
Well Met fans, just accept that you stuck with another season of Bad Ollie and Luis Castillo. As for me, I have a black Mets t-shirt with the number 46 and the name "Bad Ollie" on the back.
Thanks for reading CBS NEWS.
Create your free account or log in
for more features.