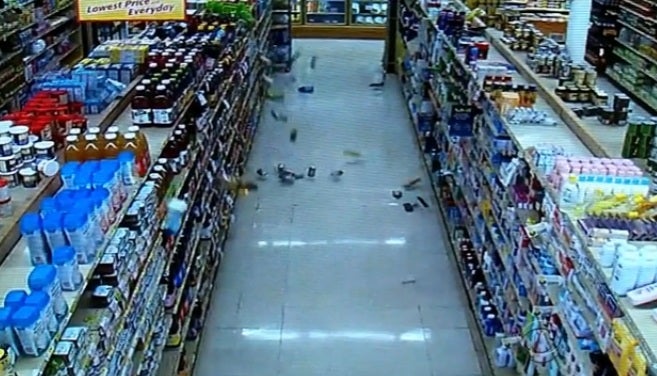 Oklahoma sees dramatic spike in earthquakes
FAIRVIEW, Okla. -- The third most powerful earthquake in Oklahoma's recorded history jolted the northern part of the state this weekend.
The magnitude 5.1 quake -- centered near Fairview -- was felt in seven states overall. Oklahoma has recently seen a dramatic spike in earthquakes.
The ground keeps shaking in Oklahoma, and more violently.
This year has already seen 140 quakes 3.0 or larger. That's an average of 2.5 earthquakes per day. Before 2008, the average was one and a half per year.
The small town of Fairview is quickly gaining a big reputation for large quakes. It was the epicenter of Saturday's five point one. And just last month, a 4.8 quake.
"It just kind of rattled, rattled, rattled, and got stronger and got stronger," said Susie Kidd Marten.
Geologist Todd Halihan teaches at Oklahoma State and believes water disposal wells used after hydraulic fracturing is linked to the quake increase.
"Unfortunately, a side effect, now we are generating seismicity due to the injection wells," he said. "These are pretty startling when you feel them. There's now a lot of people experiencing them on a pretty broad scale."
Homeowner Kathy Matthews said the state has mixed up its priorities.
"There's a greater impact on the economy when you have hundreds of millions of dollars of damage worth of real estate that's been damaged by that activity," she said.
So far Oklahoma has no plans to stop hydraulic fracturing.
But state officials do plan to reduce the number of injection wells by several hundred, as early as next week.
Thanks for reading CBS NEWS.
Create your free account or log in
for more features.