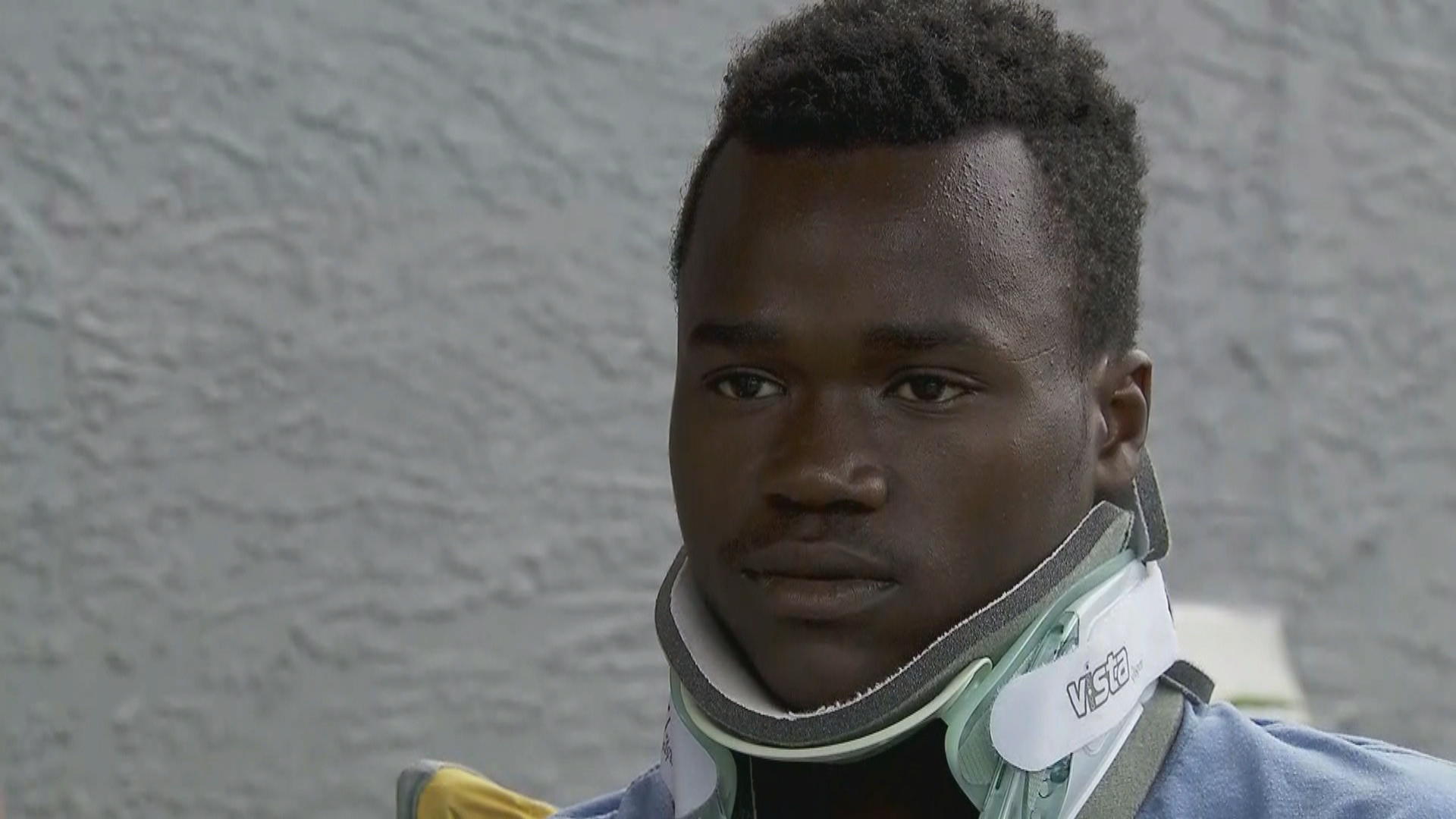 Victim injured in deadly Ohio fair accident describes "nightmare" experience
COLUMBUS, Ohio -- Some rides have re-opened at the Ohio State Fair following Wednesday night's freak incident on the fast-moving Fire Ball ride that flung a car carrying four people into the air.
The accident killed 18-year-old Tyler Jarrell, whose family is planning to file a wrongful death suit, and injured seven others.
CBS News' Adriana Diaz spoke to one of the people who was injured when the thrill ride broke apart.
"It's just scary, like a nightmare come true," said 19-year-old Abdihakim Hussein. Hussein and his girlfriend were passengers in the row next to the car that detached.
"It started going faster, then it started going higher. That's when it hit the ride, like 'boom!' and my whole life just flashed in front of me, like I just seen people dying," Hussein said.
"There were people panicking everywhere and what really bothers me is people just wanted to have their phones out," said Hussein's girlfriend, Hannah Sallee.
The only known video that captured the crash has been viewed by millions.
"Everybody's seen this video, but they weren't there. It's not in their head. It replays over and over in my head," Sallee said.
The couple had initially been seated in the car that fell, but were moved last minute.
"It's still stuck in my head because it could have been one of us," Hussein said.
"I just want to know what happened," Sallee said.
So do investigators, but their work could take weeks. Most rides, however, will return to operation after additional inspections.
"I feel like they just don't care. I feel like it's just like, 'Oh, OK, let's move on,'" Hussein said.
Thanks for reading CBS NEWS.
Create your free account or log in
for more features.