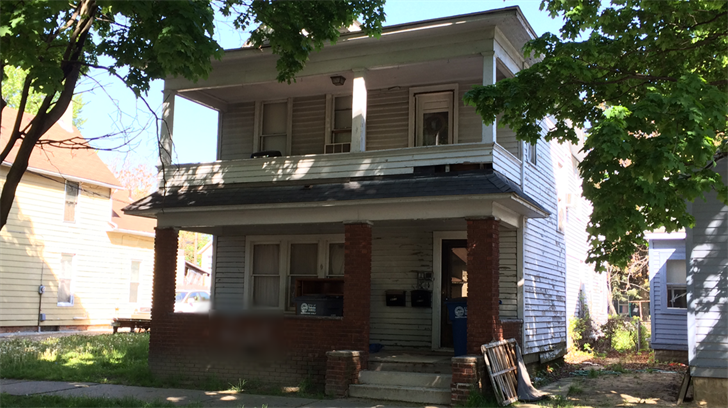 Man accused of shackling girl in basement denies wrongdoing
TOLEDO, Ohio -- An Ohio man accused of chaining a teenage girl in his basement as punishment is denying he did anything wrong.
Timothy Ciboro said in jailhouse interviews with media outlets in Toledo that the allegations aren't true and that the 13-year-old girl wasn't mistreated. But he wouldn't answer questions on whether he had chained her.
Ciboro and his 27-year-old son were charged with kidnapping and child endangerment last week after the girl ran from the home.
According to CBS affiliate WTOL, the girl, who isn't being named, told police that her stepdad shackled her to a beam and fed her spoiled food. When she found a spare key to the shackles, she escaped, the 13-year-old told police.
During the interview with WTOL, Ciboro refused to answer whether he locked the teen up.
"Actually, right at this point, I'm not going to answer that," he said.
Ciboro told media outlets the girl didn't want to do things with the rest of the family and she wanted to be away from the house and with people who weren't good for her.
Police say both suspects were preparing to leave -- having packed up a van with two other children -- as they got to the home. Officers reportedly say that they also saw a gun and a road map.
When the WTOL reporter asked if they were going to flee, Ciboro refused to answer that question as well.
"No... I'm not going to tell you," he said.
Esten Ciboro reportedly declined WTOL's requests for an on-camera interview.
Both suspects are reportedly scheduled to appear for a preliminary hearing Thursday morning.
All three children are currently in foster care, officials said in a statement to the station.
The two younger children are biologically related to Ciboro, while the teen girl is his stepdaughter, according to WTOL. Authorities are looking for the children's mother, Stafonda Hawkins, who they say left town for Las Vegas a few years ago.
Thanks for reading CBS NEWS.
Create your free account or log in
for more features.