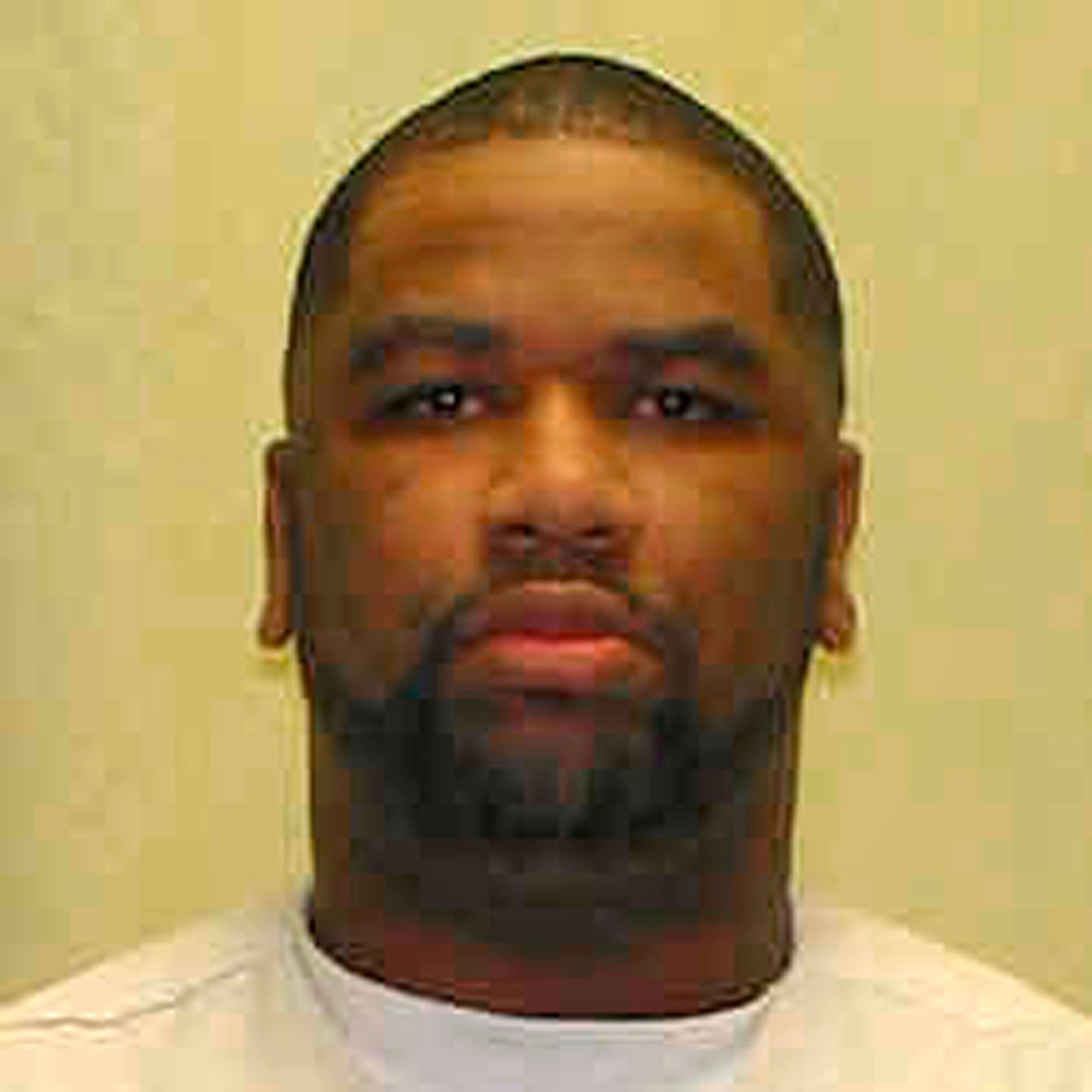 Ohio execution uses animal euthanasia drug
(CBS/AP) LUCASVILLE, Ohio - Ohio on Thursday put to death Johnnie Baston, a Toledo store owner's killer, with the country's first stand-alone use of the surgical sedative pentobarbital, a drug used to euthanize animals.
Baston was pronounced dead at 10:30 a.m., about 13 minutes after the 5 gram dose of the drug began flowing into his arms. About a minute into the execution, Baston appeared to gasp, then grimace and wince, but then was quickly still.
In a 5-minute final statement, Baston said the governor should have respected the opposition of his victim's family to the death penalty and commuted his sentence to life without parole. Baston also said he made a bad decision and said he hoped both his family and that of his victim could move on. He asked his brothers, both of whom were witnesses, to watch out for his teenage children as they grow up.
"I want you to tell them stories about me," Johnnie Baston said. "I want them to know the good things about me."
Baston, who grew tearful at times, also said he had hoped he wouldn't cry. "It's OK. It's OK," said his brother, Ron Baston. "You can cry."
A few minutes later, as the drug began to flow, Ron Baston stood up and slammed his fist against a wall dividing the viewing area. Such a physical outburst is unprecedented in Ohio's forty-plus executions.
"We'll clear his name," Richard Baston said as he comforted his brother. "We'll get justice for him. I promise."
Ohio switched to pentobarbital as its execution drug after the company that made the drug it previously used, sodium thiopental, announced production was being discontinued.

According to Reuters, pentobarbital is used to euthanize pets and other animals.

Oklahoma also uses pentobarbital, a barbiturate, but in combination with other drugs that paralyze inmates and stop their hearts.
States around the country have dwindling supplies of sodium thiopental, and several have looked for supplies overseas.
Baston, 37, was sentenced to die for killing Chong-Hoon Mah, a South Korean immigrant who was shot in the back of the head. The 53-year-old victim's relatives oppose the death penalty and the execution.
The victim was a journalist in South Korea before moving to Ohio and opening two retail stores in Toledo. He started life over as a manual laborer before opening his stores and rarely took a day off, his brother, Chonggi Mah, testified at the end of Baston's 1995 trial.
Baston has given differing accounts of the crime and has suggested he was present but didn't do the killing. But his attorneys say they don't dispute his conviction.
The Lucas County prosecutor's office acknowledges the victim's family's opposition to Baston's execution but points out the family testified strongly about its anguish and Baston's lack of remorse.
Republican Gov. John Kasich last week rejected Baston's plea for mercy. Baston asked for clemency based on the victim's family's opposition to capital punishment and his chaotic upbringing, with his lawyer saying he was abandoned as an infant and would wander the streets with his dog trying to find his mother when he was a boy.
Thanks for reading CBS NEWS.
Create your free account or log in
for more features.