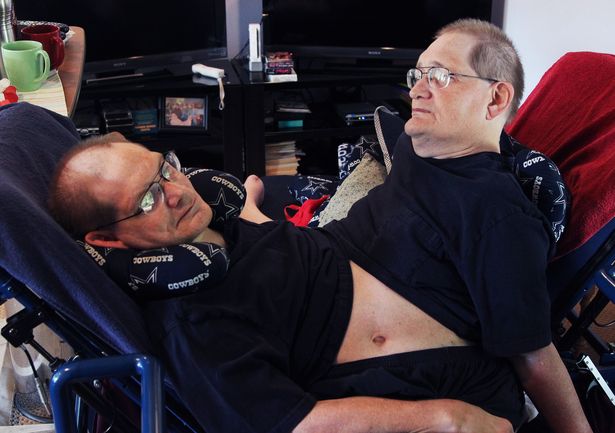 Ohio conjoined brothers "stoked" to mark longevity milestone
BEAVERCREEK, Ohio -- Ohio brothers hoping to be recognized later this year as the world's oldest conjoined twins plan to celebrate this week as they hit a milestone they've been looking forward to for years.
Donnie and Ronnie Galyon of Beavercreek will be 62 years, 8 months and 7 days old on Saturday. They'll have outlived Eng and Chang Bunker, the famous 19th century "Siamese Twins."
Ronnie Galyon told the Dayton Daily News they've dreamed about holding a Guinness world record since they were young. That could happen in October, when they would turn 63 and pass the record held by conjoined twins from Italy.
"Put it this way, I'm stoked," Ronnie Galyon told CBS affiliate WHIO in Dayton.
The Galyon brothers live in Beavercreek with their brother and his wife. They spend most of their time in a special bed from a Grand Rapids, Michigan, hospital.
"They are talking about it constantly, day in and day out," brother Jim Galyon told WHIO. "They've been marking their calendar off every day, counting down to the day, so it's a huge life event for Donnie and Ronnie."
Thanks for reading CBS NEWS.
Create your free account or log in
for more features.