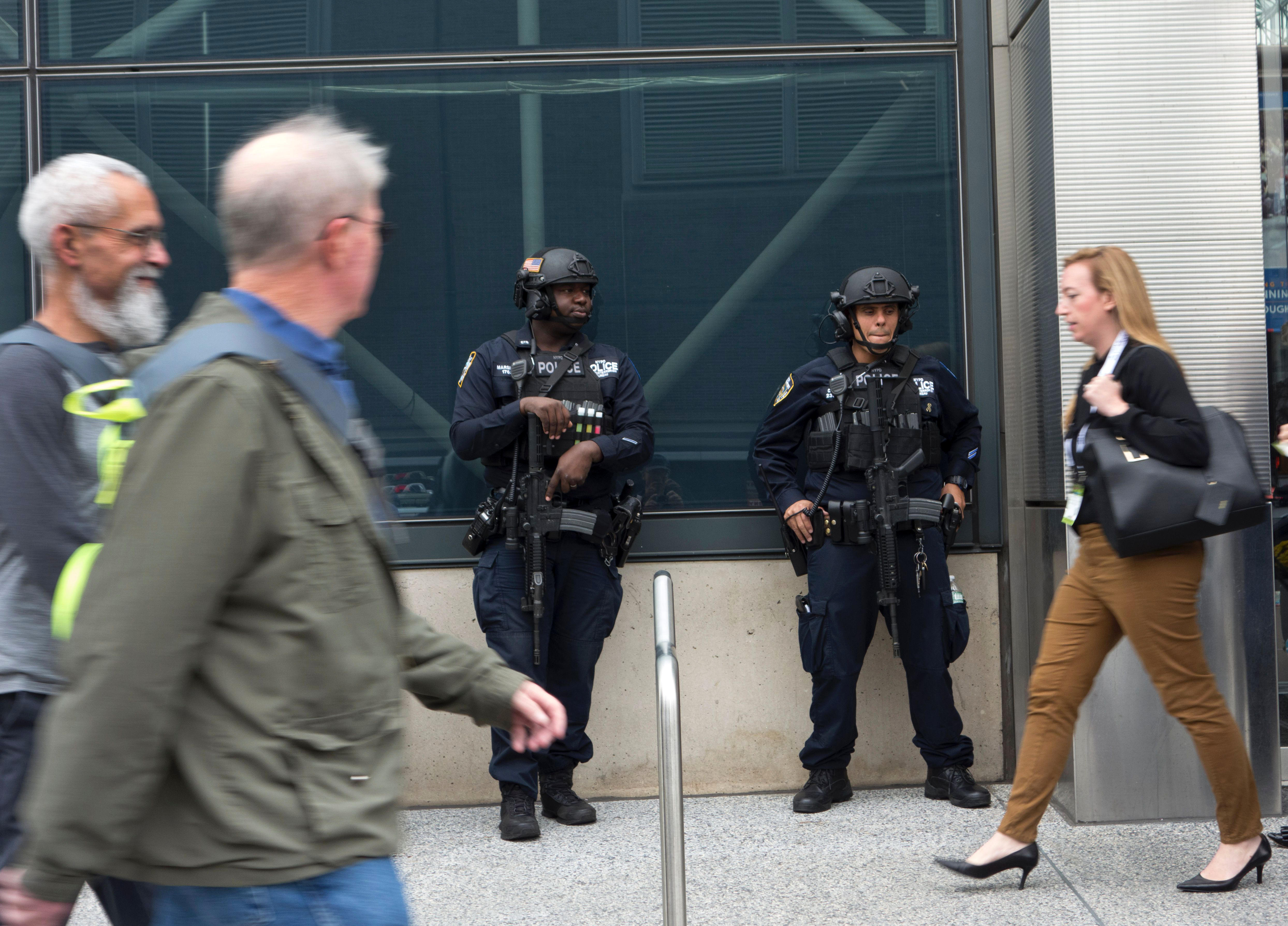 Individuals sought over al Qaeda threat of attack ahead of Election Day
A U.S. law enforcement official tells CBS News that investigators are looking for individuals who may have some information about the threat from al Qaeda for a potential attack Monday on U.S. soil.
The individuals are not described as suspects, rather they are people to interview who might have information to help police run down the threat, the source told CBS News. There are one to a dozen people, and they are spread beyond just New York, one of three states that are allegedly potential targets.
Law enforcement agencies have been warned of a potential terror attack that could be set for Monday, the day before the presidential election.
Sources told CBS News that U.S. intelligence agencies learned of a possible plot aimed at New York, Texas and Virginia. A senior U.S. Intelligence official has told CBS News the threat is linked to Faruq al Qatani, al Qaeda's top leader in eastern Afghanistan who was killed by a U.S. drone strike on October 23.
The specificity is one of the things that raised the attention given to the threat, as well as the fact it was coming from al Qaeda, officials told CBS News.
On Saturday morning, there was growing concern about cyberattacks that could come as Americans are on their way to vote.
CBS News homeland security correspondent Jeff Pegues reported that people should expect to see tighter security heading into Election Day. Law enforcement officials are investigating the threat and ramping up police presence out of an abundance of caution.
The New York Police Department has ramped up security ahead of Sunday's marathon, and now with the new threat from al Qaeda, officials are asking the public to remain vigilant.
Law enforcement sources said the information came from a tip and mentions possible attacks in New York, Texas and Virginia. U.S. officials are monitoring incoming international flights and vetting a list of possible suspects in the New York area.
In September, al Qaeda leader Ayman al-Zawahiri called for attacks against the United States.
U.S. officials are also guarding against cyberattacks amid concerns the Russians are trying to influence the election.
The Department of Homeland Security will monitor intrusions from a secret cybercommand center. Officials will be looking out for Russian-backed hackers who are already accused of stealing Democratic Party emails and of breaking into state election databases.
Thanks for reading CBS NEWS.
Create your free account or log in
for more features.