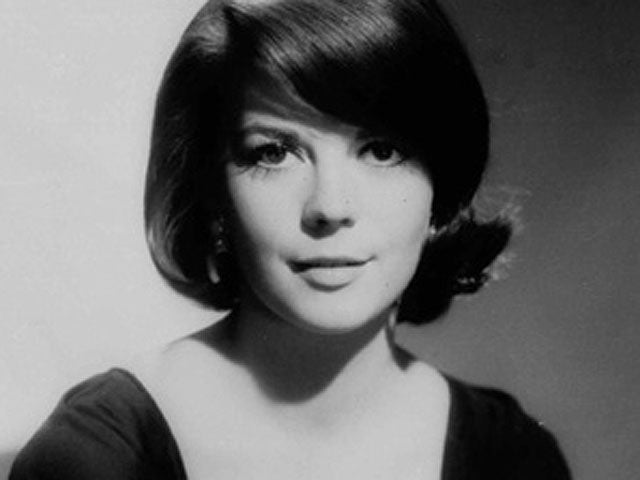 Official says Robert Wagner not a suspect in Natalie Wood's death
(CBS/KCAL/AP) LOS ANGELES - A Los Angeles County sheriff's detective says Robert Wagner is not a suspect in recently reopened 1981 death of his wife, actress Natalie Wood.
Pictures: Natalie Wood
Pictures: Christopher Walken
Video: CBS News Archives: Natalie Wood dies
Video: Rescue boat captain on search for missing actress
The mysterious death on November 29, 1981 of actress Natalie Wood is now being re-examined by the Los Angeles police.
Lt. John Corina told a press conference Friday that new information is substantial enough to take another look at the case.
Wood's body was found floating off Santa Catalina Island where the couple were on a boating excursion along with actor Christopher Walken. The death was ruled an accidental drowning.
Corina was asked if Wagner is a suspect and the detective said no.
Wood's sister, Lana, asked for the case to be reopened last March.
According to CBS Los Angeles, when her body was found, Wood was wearing a parka and it was believed at the time that she fell overboard and the parka filled with water which caused her to drown. Wagner speculated that Wood was likely bothered by the sound of their dinghy hitting the side of the boat and went to tie it to the boat more securely when she fell overboard.
Meanwhile, Wood's sister insisted her sister was deathly afraid of the water and would never have attempted such a maneuver.
Sheriff's homicide detectives said they were recently contacted by "persons who stated they had additional information about the Natalie Wood Wagner drowning."
On Friday, yacht captain Dennis Davern said on NBC's Today that he lied to investigators about Wood's death 30 years ago and blames Wagner for her drowning.
The Los Angeles Times quoted Sheriff Lee Baca as saying that recent comments by the captain, who was interviewed for a book project and whose comments from a 2000 article by Vanity Fair, are being featured on a new print edition and a "48 Hours Mystery" episode that focus on Hollywood scandals.
It is not the first time Davern has contradicted statements he and others made to investigators after Woods' death, and the magazine notes that he has told his story through tabloids and has been shopping for a book deal for years.
Anyone with information about this incident is encouraged to contact Los Angeles County Sheriff's Department Homicide Lieutenant Corina at (323) 890-5641.
48 Hours Presents Vanity Fair: Hollywood Scandal airs Saturday, Nov. 19 at 10 p.m. ET/PT on CBS.
More on Crimesider
November 18, 2011 - Natalie Wood case to be re-examined by LAPD
Thanks for reading CBS NEWS.
Create your free account or log in
for more features.