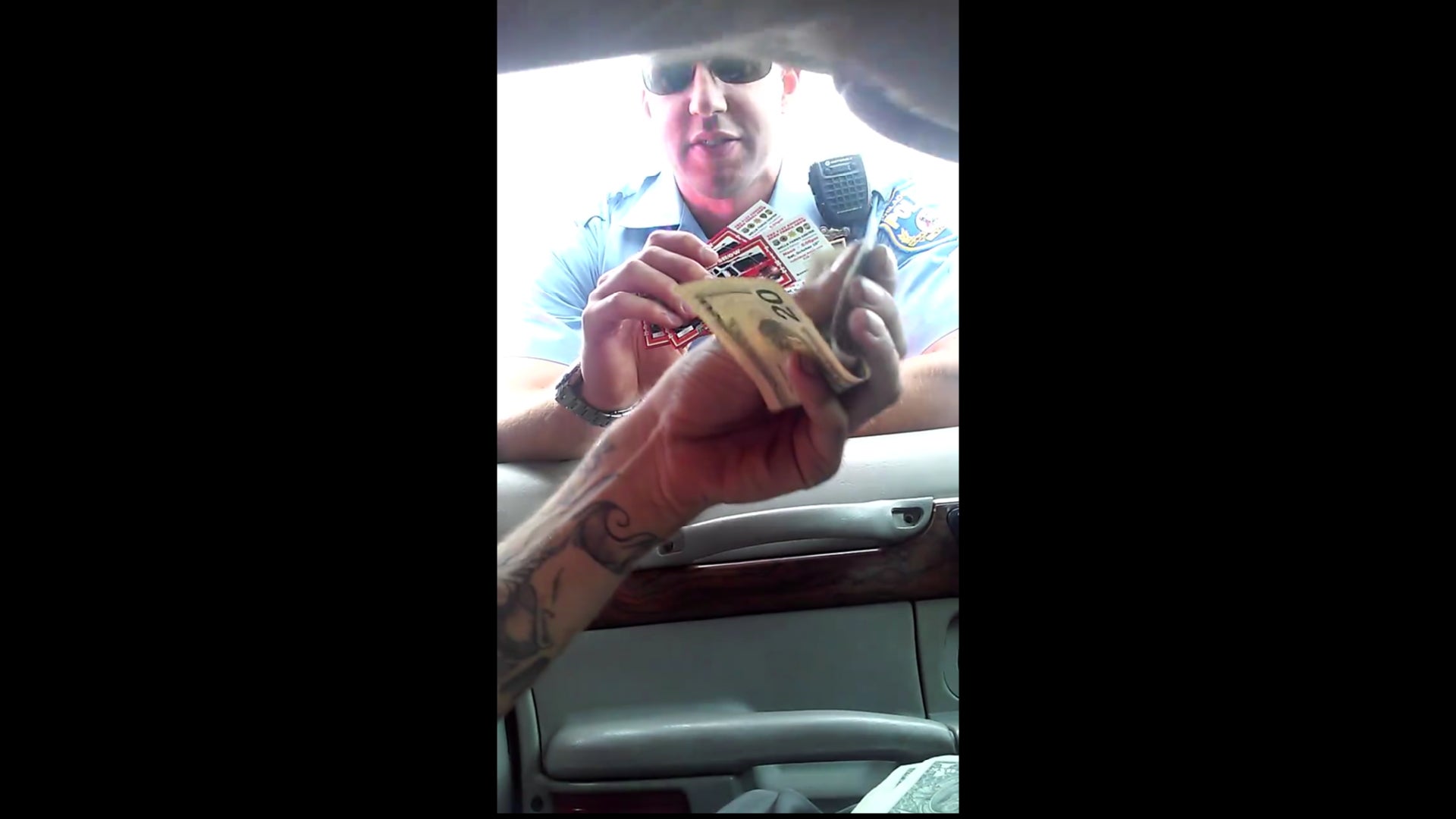 Cop may face charges over "shakedown"-like traffic stop
A Philadelphia police officer is facing possible criminal charges over a traffic stop. Officer Matthew Zagursky is seen on video apparently pressuring two men he'd just pulled over to support a fundraiser.
No one was hurt in the encounter, but the footage has been watched more than 1 million times on Facebook -- including by the police commissioner, who said Zagursky's conduct was inexcusable, reports CBS News correspondent Jim Axelrod.
"You and your friend got any money to buy these thrill show tickets? Support your police department. Ten bucks each, man. Either you buy these, or I take your car because it's unregistered," Zagursky said.
In another clip Zagursky, 32, a nine-year veteran of the department, makes fun of the driver's pink windshield wipers.
"What's up with the f--got a-- wipers?" he asked.
"Breast cancer, man. My grandma went through it," the driver responded.
Police Commissioner Charles Ramsey was livid.
"There's no part of the video that I liked. There's no part that's justifiable at all," Ramsey said.
The video also shows Zagursky asking the driver if he has a "sweetheart."
"Yeah. I'd rather take my girl than this guy," the driver responded.
"Looks like you want to look like two fruitcakes," Zagursky said.
Zagursky has since been placed on desk duty.
"His language on one of the tapes is homophobic, which obviously is a violation of our policy and not what we expect from our officers," Ramsey said.
The driver, Rob Stay, posted the videos on Facebook. He spoke to CBS Philadelphia, but didn't want to appear on camera.
"He was disrespectful," Stay said. "A lot of cops I run into are disrespectful, and a lot of them are good."
The annual Hero Thrill Show, scheduled for October, funds college scholarships for children of police and firefighters killed in the line of duty. Started in 1954, it is a Philadelphia institution.
The commissioner said officers are not required to sell tickets and what Zagursky did looked like a "shakedown."
"If he wanted to try to sell somebody a ticket -- but to do that in lieu of towing a man's car, I mean -- that's what makes it problematic," Ramsey said.
The Hero Thrill Show organizer told "CBS This Morning" the event is "a high and holy tradition" and they in no way condone Zagursky's actions.
Once internal affairs concludes its investigation, Ramsey said he could discipline Zagursky further or refer the matter to the district attorney for possible criminal charges.
Thanks for reading CBS NEWS.
Create your free account or log in
for more features.