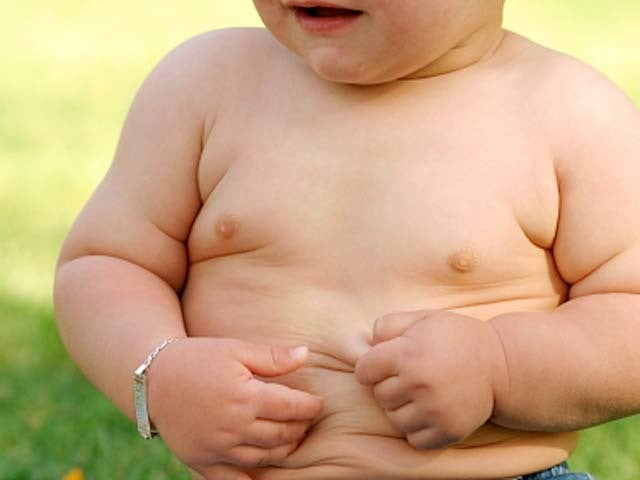 Obese third-grader taken from family: Did state go too far?
(CBS/AP) Childhood obesity is in the spotlight, as a 200-pound third grader from Ohio has been taken from his family and placed into foster care.
PICTURES: Oops! 8 ways parents make kids fat
A county spokeswoman cited "medical neglect" for the reason the eight-year-old was removed from his Cleveland home. Social workers worked with the boy's mother for a year before asking the court for custody of the child, the Plain Dealer reported. Social workers said the boy's mom wasn't doing enough to control his weight, putting him at an increased risk for diseases such as diabetes and hypertension.

Lawyers for the mother argue that the county "overreached" in taking her son, saying the kid's health is not in imminent danger. The lawyers said they've seen children left in homes with abusive parents and drug addicts, but this boy had a normal childhood, participated in school active, and was on his elementary school honor roll.
"They are trying to make it seem like I am unfit, like I don't love my child," the boy's mother, who did not wish to be identified, told the Plain Dealer. "Of course I love him. Of course I want him to lose weight. It's a lifestyle change, and they are trying to make it seem like I am not embracing that. It is very hard, but I am trying."
What do obesity experts have to say?
Temporarily putting an obese child in foster care is makes more sense than alternative options - like obesity surgery, according to Dr. David Ludwig, an obesity specialist at the Children's Hospital Boston. Ludwig, who was not commenting on this particular case, raised the issue in a commentary published last July in the Journal of the American Medical Association, CBS News reported.

While these kids might not be in imminent danger, Ludwig said, children with obesity-related conditions like diabetes, breathing difficulties, and liver problems could die by age 30 if no action is taken.
Ludwig's paper set off a media firestorm, forcing him to defend his paper.
"It's absolutely understandable that if someone with an obese child heard the government could swoop in and take that child away, (they would) be frightened and outraged," Ludwig said. "I want to emphasize that foster care should only be the last resort when all other options have failed."
Other experts expressed doubts about the wisdom of taking kids away from their families.
"A 218-pound 8-year-old is a time bomb," Dr. Arthur Caplan, a professor of bioethics at the University of Pennsylvania, told the Plain Dealer. "But the government cannot raise these children. A third of kids are fat. We aren't going to move them all to foster care. We can't afford it, and I'm not sure there are enough foster parents to do it. "
What do you think? Should obese kids be taken away from their families?
Thanks for reading CBS NEWS.
Create your free account or log in
for more features.