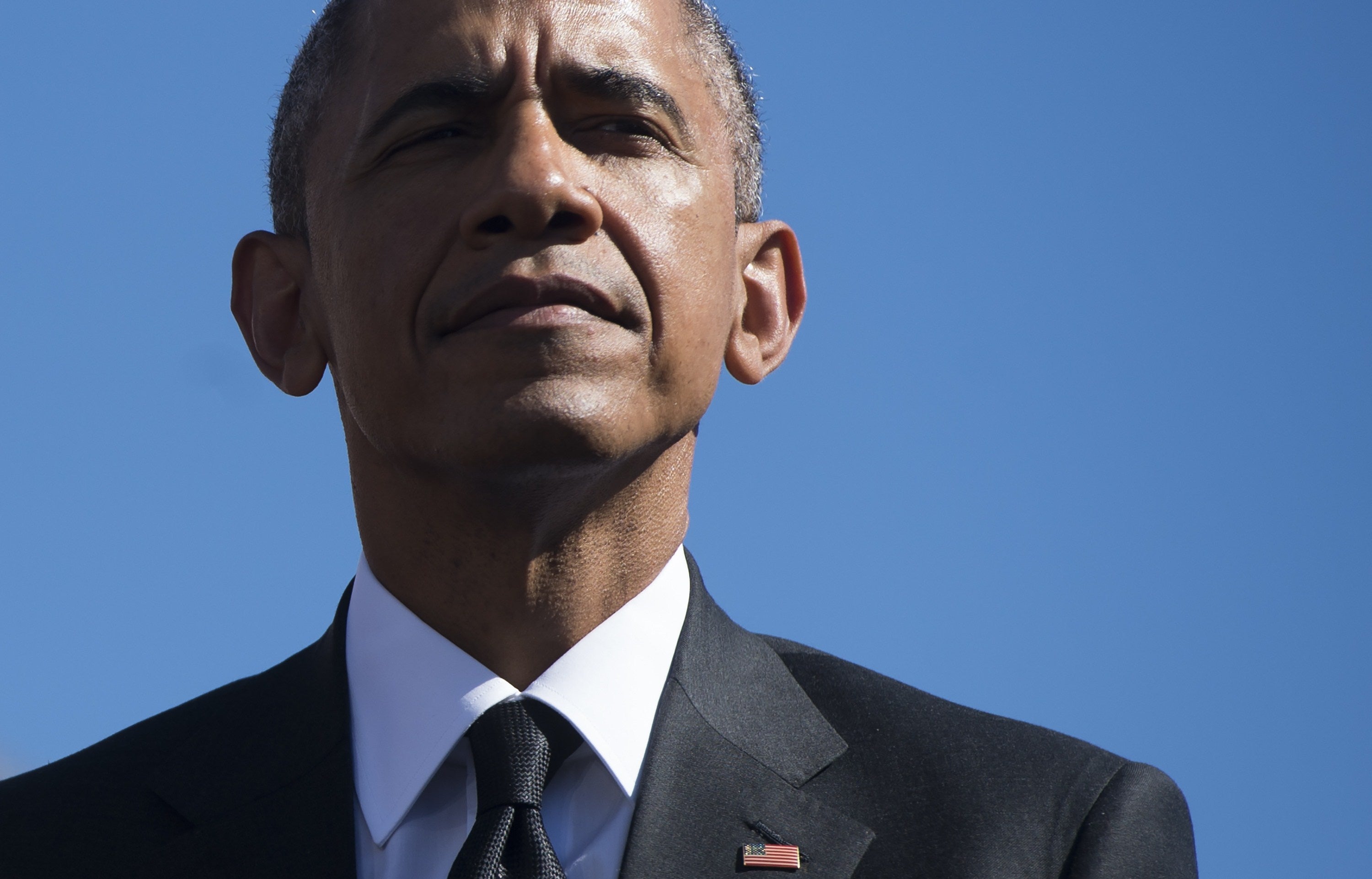 Obama weighs in on Hillary Clinton's private emails
President Obama only learned of Hillary Clinton's private email address use for official State Department business after a New York Times report, he told CBS News in an interview.
CBS News senior White House correspondent Bill Plante asked Mr. Obama when he learned about her private email system after his Saturday appearance in Selma, Alabama.
"The same time everybody else learned it through news reports," the president told Plante.
Mr. Obama's comments follow a long week of media scrutiny surrounding Hillary Clinton's private email address and the "home-brewed" server that hosted it.
"The policy of my administration is to encourage transparency, which is why my emails, the BlackBerry I carry around, all those records are available and archived," Mr. Obama said. "I'm glad that Hillary's instructed that those emails about official business need to be disclosed."
Despite widespread criticism from Republicans who believe Clinton acted inappropriately, the president continued to defend his former Cabinet member's record.
"Let me just say that Hillary Clinton is and has been an outstanding public servant. She was a great secretary of state for me," Mr. Obama said.
Following the New York Times report Monday, the House Select Committee in charge of investigating the 2012 Benghazi attacks issued a subpoena of Clinton's private emails. Clinton herself took to Twitter late Wednesday in her first public statement regarding the clintonemail.com server controversy.
"I want the public to see my email. I asked State to release them. They said they will review them for release as soon as possible," the likely Democratic presidential candidate tweeted.
The president reiterated his support of these actions.
"I think that the fact that she is putting them forward will allow us to make sure that people have the information they need," Mr. Obama said.
Plante, who was a reporter covering "Bloody Sunday" for CBS News 50 years ago, sat down for an interview with the president to talk about the recent Clinton controversy, foreign affairs and the state of race relations in the United States.
Watch more from the interview on CBS' "Sunday Morning" and on "Face the Nation" Sunday.
Thanks for reading CBS NEWS.
Create your free account or log in
for more features.