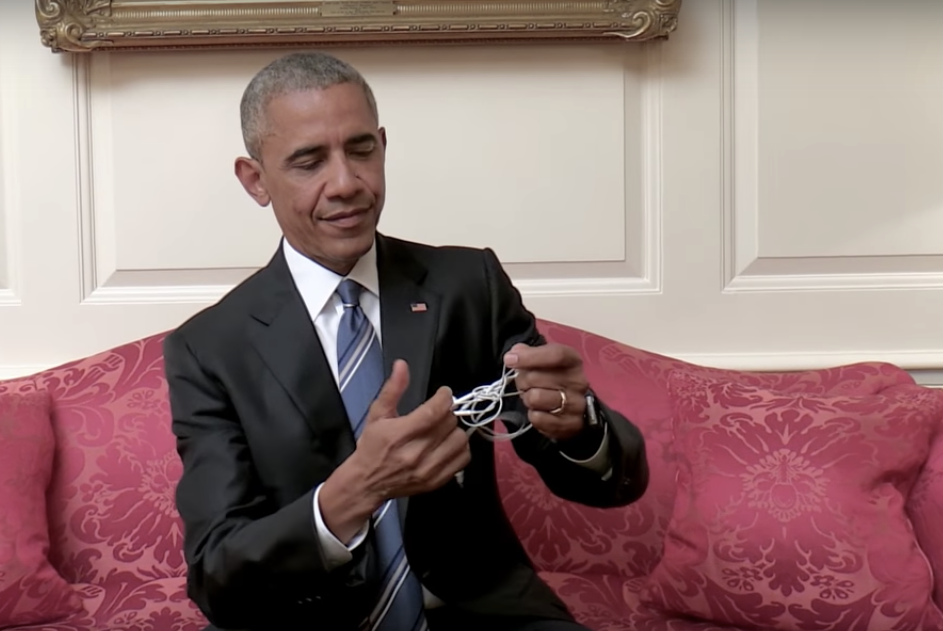 Obama attempts to "turn up" voter registration in spoof video
President Obama has a message to those who struggle to knot together friendship bracelets, or lack the dexterity to fish out Cavity Sam's funny bone in the game "Operation:" voter registration is much easier. Mr. Obama is the solo star of a spoof video sponsored by Buzzfeed and TurboVote that aims to drive more people to the polls this November.
In the 90-second public service announcement, he also has trouble untangling headphones, naming the dead characters in "Game of Thrones," and even stacking Cheerios.
"That stuff's hard, but you know what isn't? Registering to vote," the president says in the video that has reached more than 130,000 viewers since its release Monday morning.
The "turn up the vote" campaign follows an unusual primary season that's leaving Americans with a historic decision: whether to elect the country's first reality TV star president, or its first female president. CBS News released a poll Sunday showing a tight race between Donald Trump and Hillary Clinton.
This video isn't the first time Obama has appealed to the masses with humor. Recently, he "slow-jammed" with late night show host Jimmy Fallon, joked about retirement with New York Yankee shortstop Derek Jeter, and took a spin around the White House grounds with Jerry Seinfeld in "Comedians in Cars Getting Coffee."
Though the video is lighthearted, the president has a serious message about empowerment, telling users that participating is an exercise of democracy -- "you all have the power to shape our country's course."
Thanks for reading CBS NEWS.
Create your free account or log in
for more features.