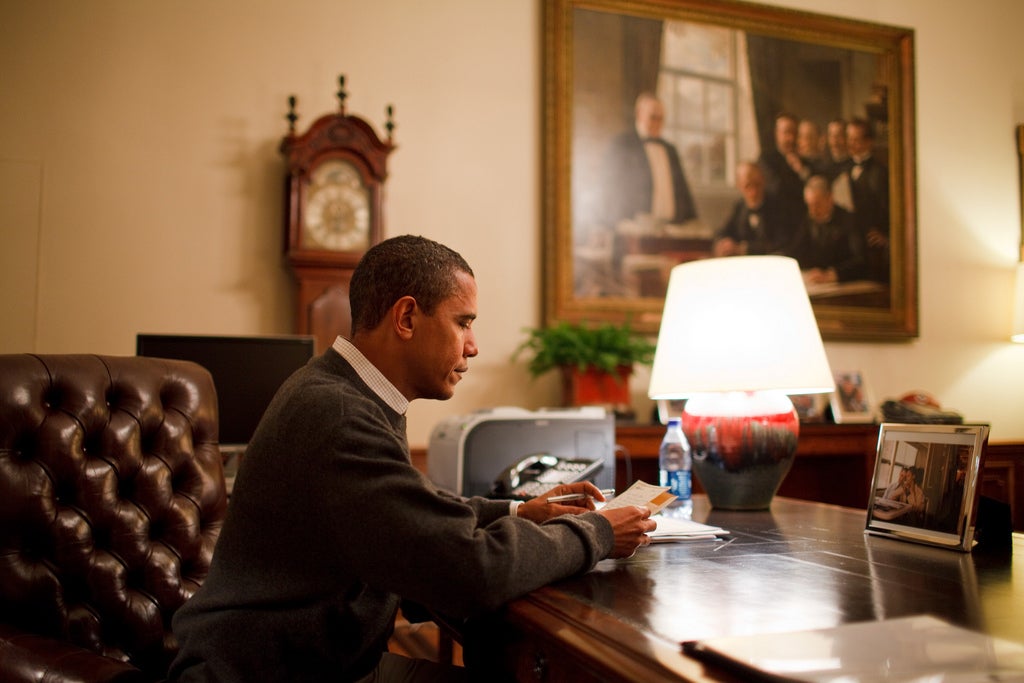 Obama sends personal checks to citizens: author
Every day, President Barack Obama gets thousands of letters from average citizens, sharing their feelings or venting their frustrations.
And every evening, the president reads 10 of them, some of which are included in a new book, "Ten Letters: The Stories Americans Tell Their President."
Read an excerpt from "Ten Letters: The Stories Americans Tell Their President"
And according to the author of that book, Washington Post reporter Eli Saslo, the president has responded to that mail, sometimes writing personal checks to help people having a hard time.
"Having read over his shoulder, sort of, these letters for the last year, I can see how you would be compelled to do that," Saslo said. "I mean, these stories sometimes are just these searing, detailed notes about what people are going through in their lives. And I think, in some ways, it's great that he's moved by them that way. In other ways, I think, if government is working in an ideal way, probably the president, the most powerful politician in the world, feels like there's more he can do than just write a check."
Since the anthrax scare, Saslo said, an "army" of volunteers and staff members handles White House mail at an undisclosed office building in downtown Washington, D.C. The 1,500 volunteers and 50 full-time staffers sort through the "deluge" of letters to the president and look for representative samples of the day's collection, Saslo explained.
"They categorize it by, is it positive or negative?" Saslo said. "If 50 percent of the mail is positive and 50 percent is negative, Obama will see five and five in his folder that night. If 20 percent is about the Occupy Wall Street movement, he'll see two letters about that. And then, at the end of the day, the letters get sent to his desk."
And now, Saslo said, those letters are harder to read than ever. He said, "Initially, when Obama started this, it was the second day in office, and I think it seemed like a great idea. A lot of what he was reading were these sort-of post-inaugural congratulatory notes. As time has gone on and things have been very difficult in the country, he does see every day this sort of unrelenting journal entries of hardship and what people are going through in their lives. But, there's also, you know, it's a mix. There are Valentine's Day cards from fourth graders. There's a mother in Michigan who is filing for bankruptcy. It's hope and it's desperation, all in that same folder every day."
Saslo noted several other presidents have read mail from the American people, but Mr. Obama is the first to make it "a daily science."
"He says every day he wants 10 letters," Saslo said. "He wants them to be categorized this specific way. He wants them exactly at this time. And he always writes back, to usually one or two of these 10."
Thanks for reading CBS NEWS.
Create your free account or log in
for more features.