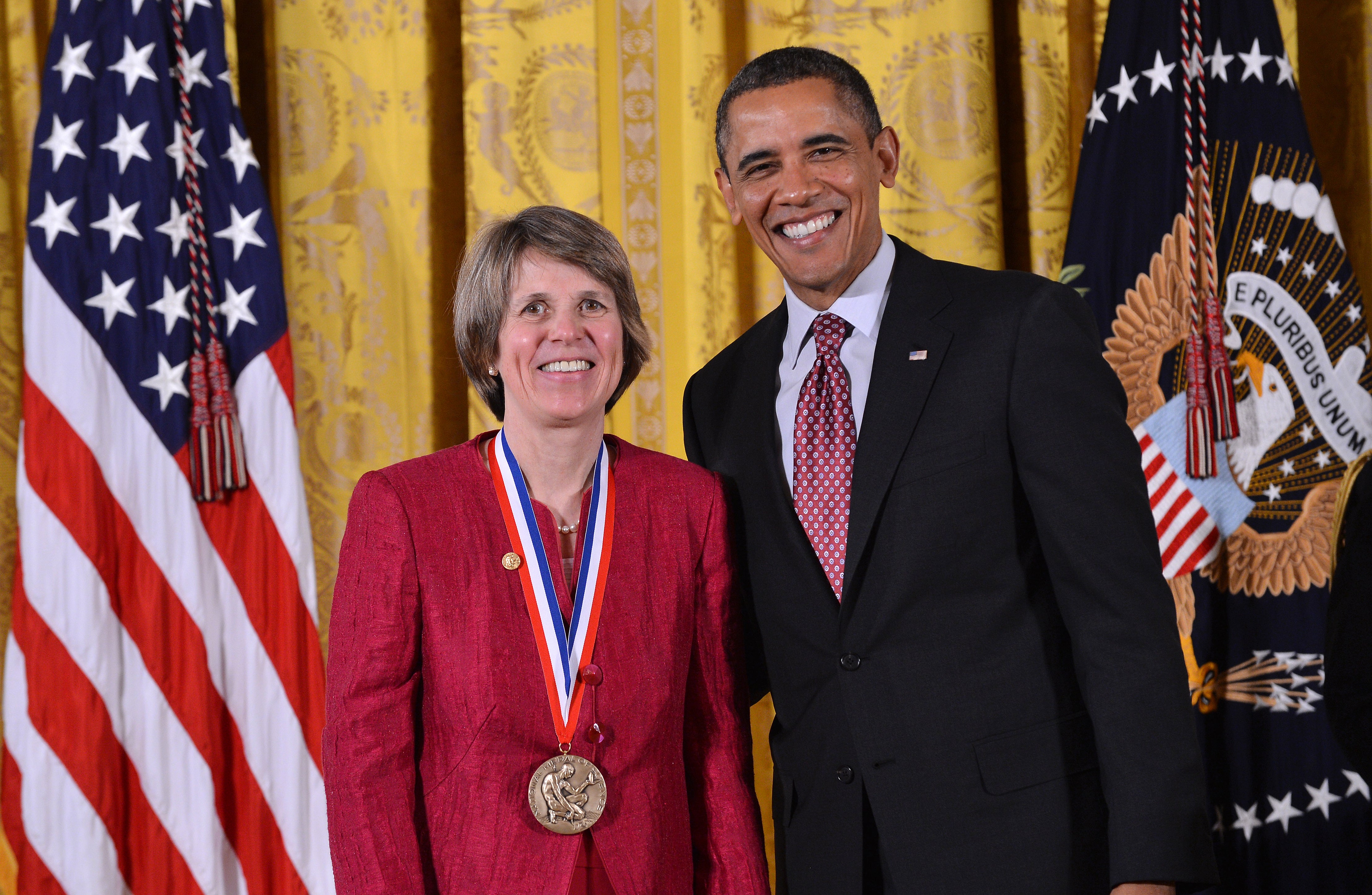 Obama honors recipients of science, innovation and technology medals
President Obama today awarded 23 researchers and inventors with national medals for science, technology and innovation, lauding the recipients for their hard work and contributions, and joking that they represented "the greatest collection of brainpower we've had under this roof in a long time."
The medals represent the highest honors the U.S. government can give to scientists, engineers, and inventors.
Speaking in the East Room of the White House, Mr. Obama thanked the recipients for "the sacrifices they've made, the chances they've taken, [and] the gallons of coffee they've consumed," before launching into a few of their personal stories. He also thanked Energy Secretary Steven Chu, who announced today he's stepping down next month.
The president also used the opportunity to make a pitch for increased focus on science and technology education, as well as immigration reform.
"In a global economy, where the best jobs follow talent, whether in Calcutta or Cleveland, we need to do everything we can to encourage that same kind of passion" that has led to scientific breakthroughs and innovation, he said.
See below a full list of the winners:
National Medal of Science

Dr. Allen Bard, University of Texas at Austin, TX

Dr. Sallie Chisholm, Massachusetts Institute of Technology, MA

Dr. Sidney Drell, Stanford University, CA

Dr. Sandra Faber, University of California, Santa Cruz, CA

Dr. Sylvester James Gates, University of Maryland, MD

Dr. Solomon Golomb, University of Southern California, CA

Dr. John Goodenough, University of Texas at Austin, TX

Dr. M. Frederick Hawthorne, University of Missouri, MO

Dr. Leroy Hood, Institute for Systems Biology, WA

Dr. Barry Mazur, Harvard University, MA

Dr. Lucy Shapiro, Stanford University School of Medicine, CA

Dr. Anne Treisman, Princeton University, NJ

National Medal of Technology and Innovation

Dr. Frances Arnold, California Institute of Technology, CA

Dr. George Carruthers, U.S. Naval Research Lab, DC

Dr. Robert Langer, Massachusetts Institute of Technology, MA

Dr. Norman McCombs, AirSep Corporation, NY

Dr. Gholam Peyman, Arizona Retinal Specialists, AZ

Dr. Art Rosenfeld, Lawrence Berkeley National Laboratory, CA

Dr. Jan Vilcek, NYU Langone Medical Center, NY

Team:

Dr. Samuel Blum, IBM Corporation, NY

Dr. Rangaswamy Srinivasan, IBM Corporation, NY

Dr. James Wynne, IBM Corporation, NY

Company:

Raytheon BBN Technologies, MA, *Represented by CEO, Edward Campbell
Thanks for reading CBS NEWS.
Create your free account or log in
for more features.