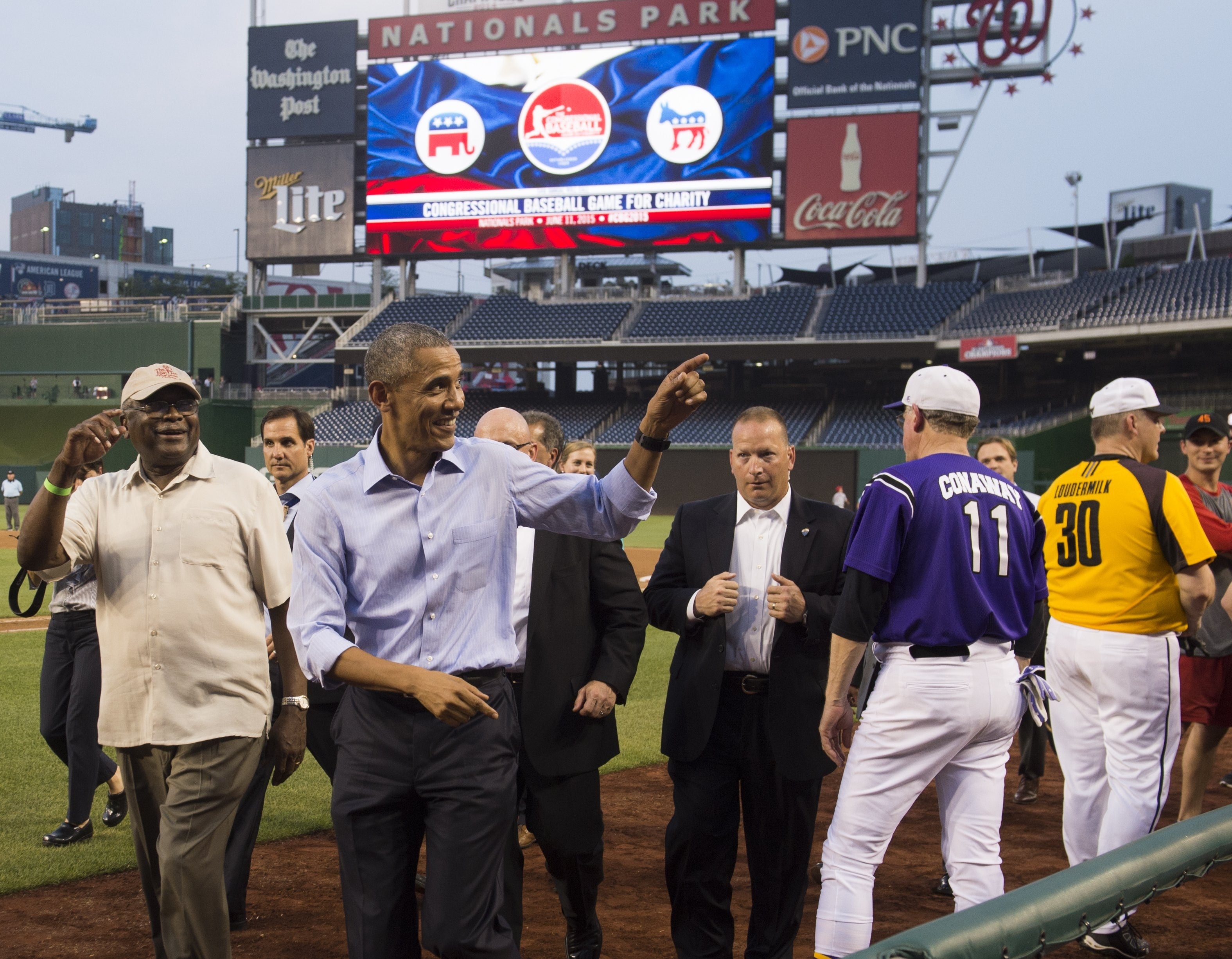 Obama drops by congressional baseball game
In what may have been another effort to win votes for an upcoming trade vote, President Obama on Thursday evening dropped by the annual Congressional Baseball Game.
The president arrived at Nationals Park in Washington, D.C. at the top of the third inning, with the Democrats leading the Republicans two-to-one. There were approximately 10,000 people in the stadium watching the game. The congressional baseball game, a tradition that dates back to 1909, benefits Washington-area charities like the Literacy Council and the Nationals Dream Foundation.
Mr. Obama arrived at the ballpark with a prize for the winning team, according to the White House -- 24 bottles of White House-brewed beer.
The president didn't stay long -- he left at the bottom of the fourth inning, according to CBS News' Mark Knoller -- but he stayed long enough to shake some hands and potentially talk about the fast-track trade negotiating authority bill that will be up for a vote in the House on Friday. It's unclear whether enough Democrats will support the effort to pass the bill. Mr. Obama wants the bill to advance his multinational trade agreements, but most Democrats oppose the efforts over concerns about the trade agreements' impact on the domestic economy.
When he arrived at Thursday's baseball game, the president first visited with House Minority Leader Nancy Pelosi, D-California, and the Democrats' team manager, Rep. Dale Kildee of Michigan. After hanging out in the Democrats' dugout, he emerged and waved to the crowd. He shook hands with Sen. Rand Paul, R-Kentucky, after the Republican struck out.
Thanks for reading CBS NEWS.
Create your free account or log in
for more features.