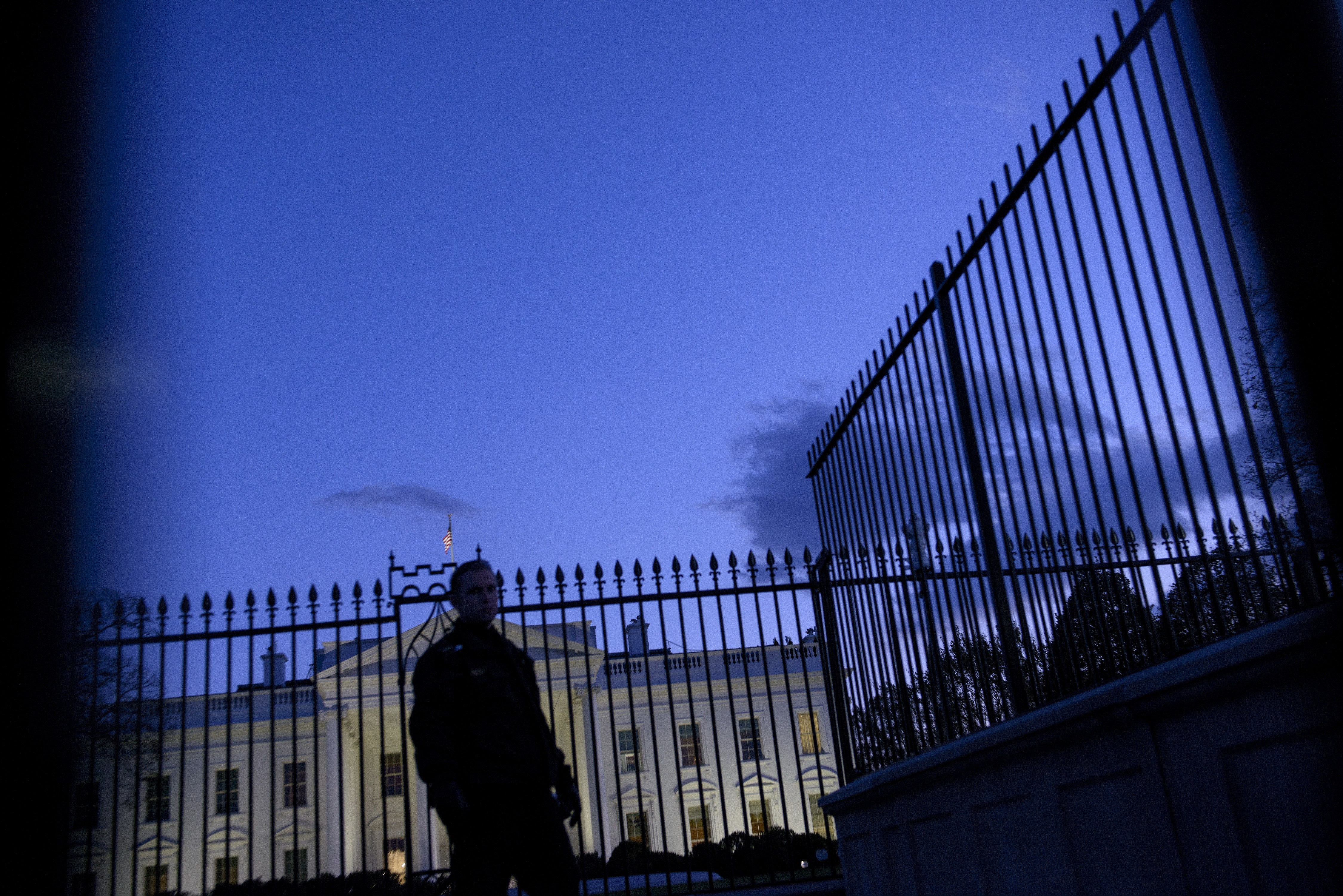 Obama disappointed in Secret Service agents involved in DUI crash
President Obama personally knows both of the Secret Service agents currently under investigation for allegedly driving under the influence of alcohol and crashing near the White House, CBS News chief White House correspondent Major Garrett reports.
And he's "disappointed" with their conduct, sources close to the investigation told Garrett.
The two agents involved were Mark Connolly, the second-in-command on Mr. Obama's protective detail, and George Ogilvie, a senior supervisor in the Washington field office.
Connolly and Ogilvie were in an agency vehicle when the alleged incident occurred. They were returning from a party when they allegedly drove through a line of yellow plastic security tape placed around the scene of a suspicious package and hit a barrier.
The suspicious package turned out to be a book wrapped in some sort of cloth or paper. A woman threw the book on Pennsylvania Avenue, just about a block away from the White House, yelled that it was a "bomb," and then fled the scene. The package and the outburst were reported and carried out a as standard suspicious package investigation.
When the Secret Service agents allegedly drove through the yellow tape, they grazed the barrier -- a plastic orange barrel with a blinking reflector light on top -- according to sources familiar with the investigation. Their car managed to graze the barrel as the agents allegedly drove slowly through the plastic tape. The agency vehicle sustained little or no damage in the incident.
The White House is irked that they first learned of this on Monday -- four days after it took place and the same day Secret Service Director Joseph Clancy learned about the incident.
Clancy had already made the decision to refer the matter to the Homeland Security Department Inspector General's office when he first informed the White House.
There is considerable concern in Congress and within the White House not only about the two special agents who allegedly drove the vehicle, but also about the decision of the uniformed division supervisor who overruled the recommendations from junior officers to conduct field sobriety tests. This is a significant part of the investigation.
Thanks for reading CBS NEWS.
Create your free account or log in
for more features.