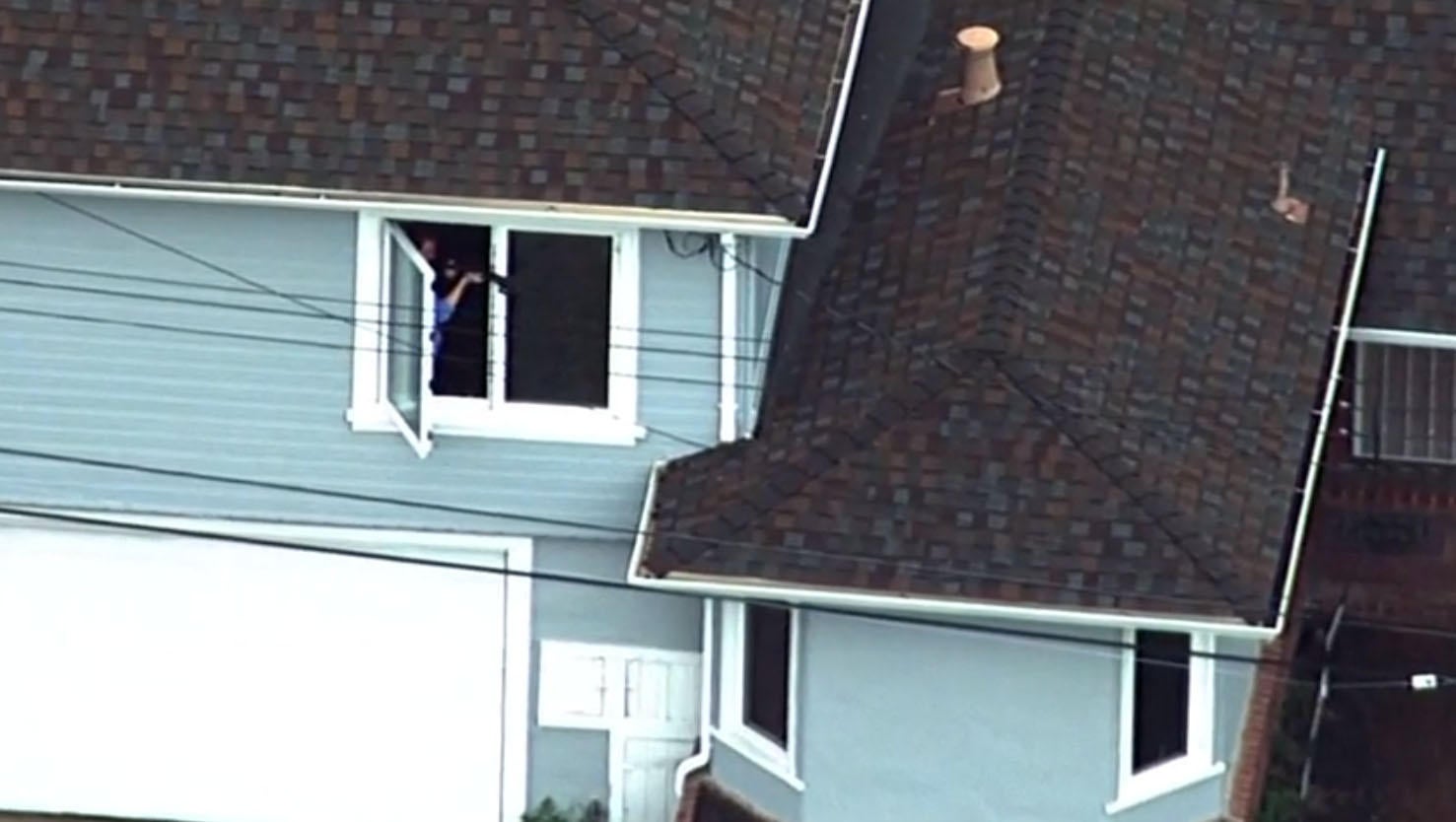 Dramatic end to Oakland standoff with armed gunman
OAKLAND, Calif. -- A man armed with a high-powered rifle was shot by police after a tense standoff in an Oakland neighborhood, reports CBS San Francisco.
The scene unfolded around 9 a.m. Monday morning when police responded to a report of an active shooter. Police rushed to the scene and cordoned off the area as the gunman was seen shooting out of a window of the second story of a home.
Video shot from a helicopter then showed the gunman exiting the home, still carrying the rifle, and spray painting graffiti on a neighboring garage and a car parked on the street.
He then reportedly walked into the backyard, fired shots toward a fence and then the helicopter.
The man was shot by a SWAT team, according to CBS San Francisco. His condition wasn't immediately known. The California Highway Patrol said via Twitter the man had been "disarmed and detained." Helicopter footage showed him being loaded into an ambulance.
The scene wasn't yet secure and a search was ongoing, the CHP said.
A nearby high school was placed on lockdown amid the standoff.
Thanks for reading CBS NEWS.
Create your free account or log in
for more features.