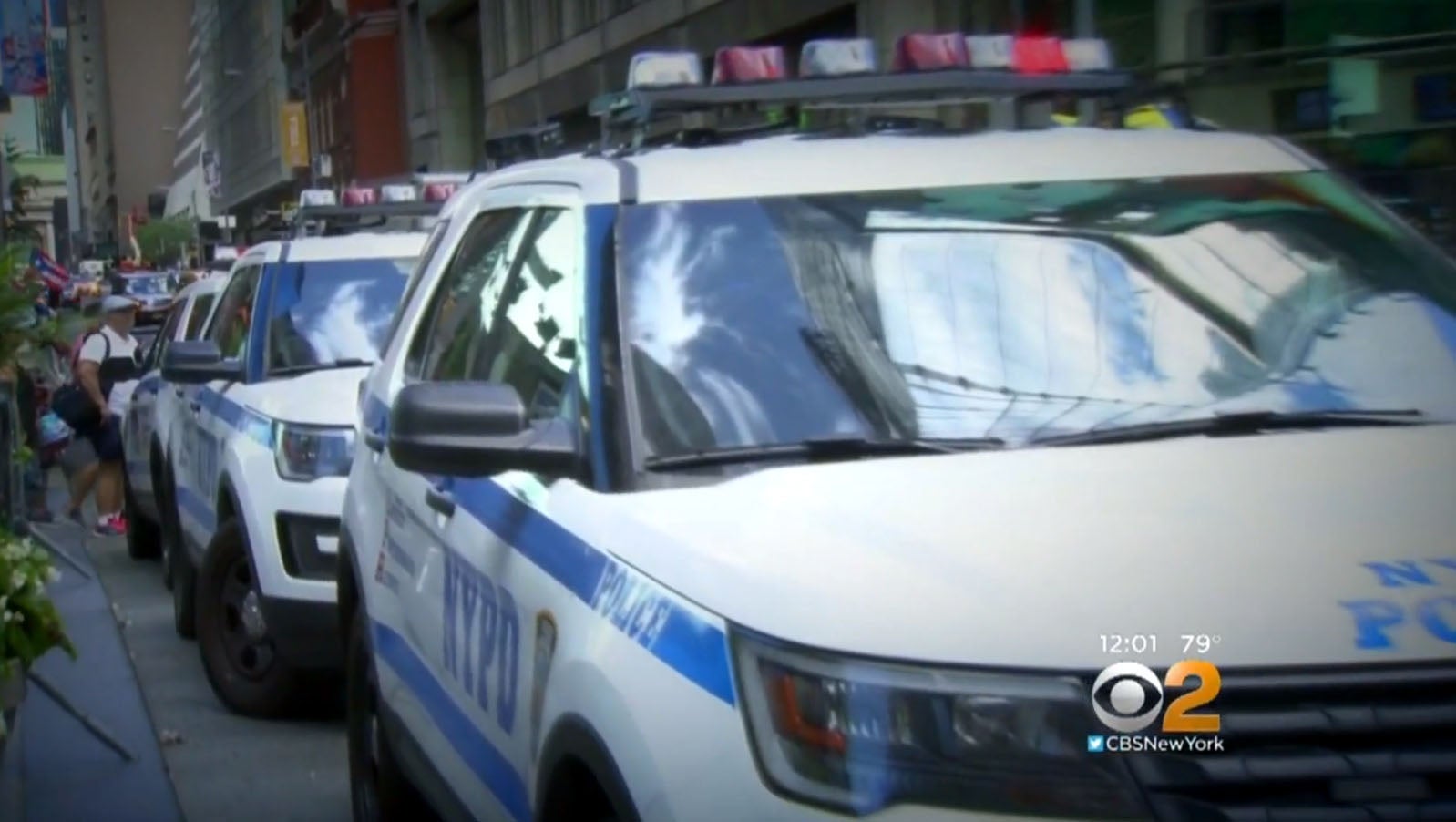 NYPD corruption charges allege lavish bribes for "cops on call"
NEW YORK - Charges brought against four men arrested Monday in a widening New York City corruption probe include lurid claims that a top police official roomed with a prostitute during a Las Vegas trip as businessmen spent over $100,000 to ensure uniformed officers were available as their private security force.
Two high-ranking New York Police Department officials and a police sergeant who oversaw gun license applications were among the latest arrests in a case that has cast a cloud over the nation's largest municipal police force. The men are charged in "two separate and serious criminal schemes," Preet Bharara, U.S. attorney for the southern district of New York, said Monday.
Those arrested Friday include NYPD Deputy Chief Michael Harrington, Deputy Inspector James Grant, and Sgt. David Villanueva. Grant and Harrington are accused of accepting lavish bribes from Brooklyn businessman Jeremy Reichberg and another businessman. Reichberg, Harrington and Grant were each charged with conspiracy to commit honest services wire fraud.
Another officer arrested Monday was David Villanueva, an NYPD sergeant assigned to the department's gun license bureau. He was charged with conspiracy to commit bribery and accused of accepting cash, liquor and limo rides to push through the approval of gun license applications. A fourth NYPD officer, Richard Ochetal, has pleaded guilty to the same allegation, according to the U.S. Attorney's Office for the District of New York. They say Ochetal is cooperating with federal investigators.
A criminal complaint accompanying the latest charges alleged Reichberg exploited his connections within the police department to arrange arrests, speed up gun application processing, make tickets disappear, obtain police escorts for him and his friends, get assistance from uniformed personnel to resolve personal disputes and boost security at religious sites and events.
Susan Necheles, Reichberg's lawyer, said in an email: "Mr. Reichberg did not commit a crime."
Reichberg's "only mistake," Necheles said, was befriending a government cooperator "who is desperately trying to get others in trouble in order to curry favor with prosecutors and save his own skin." Reichberg's friend, an unidentified businessman, pleaded guilty to conspiring to commit honest services fraud, and is providing information to federal investigators "in hopes of leniency when he is sentenced," the criminal complaint says.
The complaint said Reichberg managed to use connections to local law enforcement agencies to shut down a lane of the Lincoln Tunnel connecting New Jersey and Manhattan and obtain a police escort for a businessman visiting the U.S.
In return, the businessman showered his favored police officials with well over $100,000 in benefits from 2012 to 2015, including free flights and hotel rooms, prostitutes, expensive meals, home improvements and prime seats at sporting events, the complaint said.
In announcing the arrests, U.S. Attorney Preet Bharara said Reichberg and the unidentified friend exchanged bribes for "'cops on call,' a private police for themselves and their friends."
Harrington was second in command at police headquarters in an office responsible for all uniformed operations.
The complaint said Harrington and an unidentified police chief let a businessman buy dinner once or twice a week for 18 months at expensive Manhattan restaurants, where bills ran $400 to $500.
Andrew Weinstein, Harrington's lawyer, said the charges against his client were politically motivated.
"Chief Harrington is a loyal and devoted family man who has an unblemished record and has spent the last three decades working tirelessly to keep New York City safe," Weinstein said. "One would be hard-pressed to find a straighter arrow in their quiver."
Among the alleged favors was $59,000 spent on a private jet in February 2013 that took Reichberg, an unidentified detective and James Grant, commander of an Upper East Side precinct, to Las Vegas for Super Bowl weekend, the court papers said. The complaint said Reichberg and the friend arranged for a prostitute to join the flight and spend the weekend with the group, staying in Grant's luxury hotel room.
According to the FBI complaint, the prostitute told law enforcement agents that Grant and others "took advantage of her services" during the trip.
The executive also allegedly paid for Grant's luxury hotel during a trip to Rome, the complaint says.
The court papers also contained allegations that Reichberg and the unidentified businessman wore elf hats as they drove to Grant's Staten Island home on Christmas 2013 to give Grant a video game system for his children and a $1,000 piece of jewelry for his wife. Authorities said they captured Grant on a recorded telephone call a year later grumbling that his two "elves" did not come for Christmas that year.
"The alleged conduct violates the basic principle that public servants are to serve the public, not help themselves to cash and benefits just for doing their jobs," Bharara said in a statement.
NYPD police chief Bill Bratton said Monday Villanueva is being suspended and Ochetal is on modified duty. Harrington and Grant had previously filed notices of retirement which are effective this week, but Bratton said they will retire "under suspension and therefore, not in good standing."
"This case shows whether you are a cop or a chief, if you break the law, you will be treated the same way," Bratton said.
The head of Grant's union declined to comment. His lawyer didn't immediately return a message seeking comment.
Both Riechberg and the unidentified businessman gave generously to New York City Mayor Bill de Blasio's campaign and were on his inauguration committee, reports CBS New York. De Blasio has not been implicated in any wrongdoing.
Thanks for reading CBS NEWS.
Create your free account or log in
for more features.