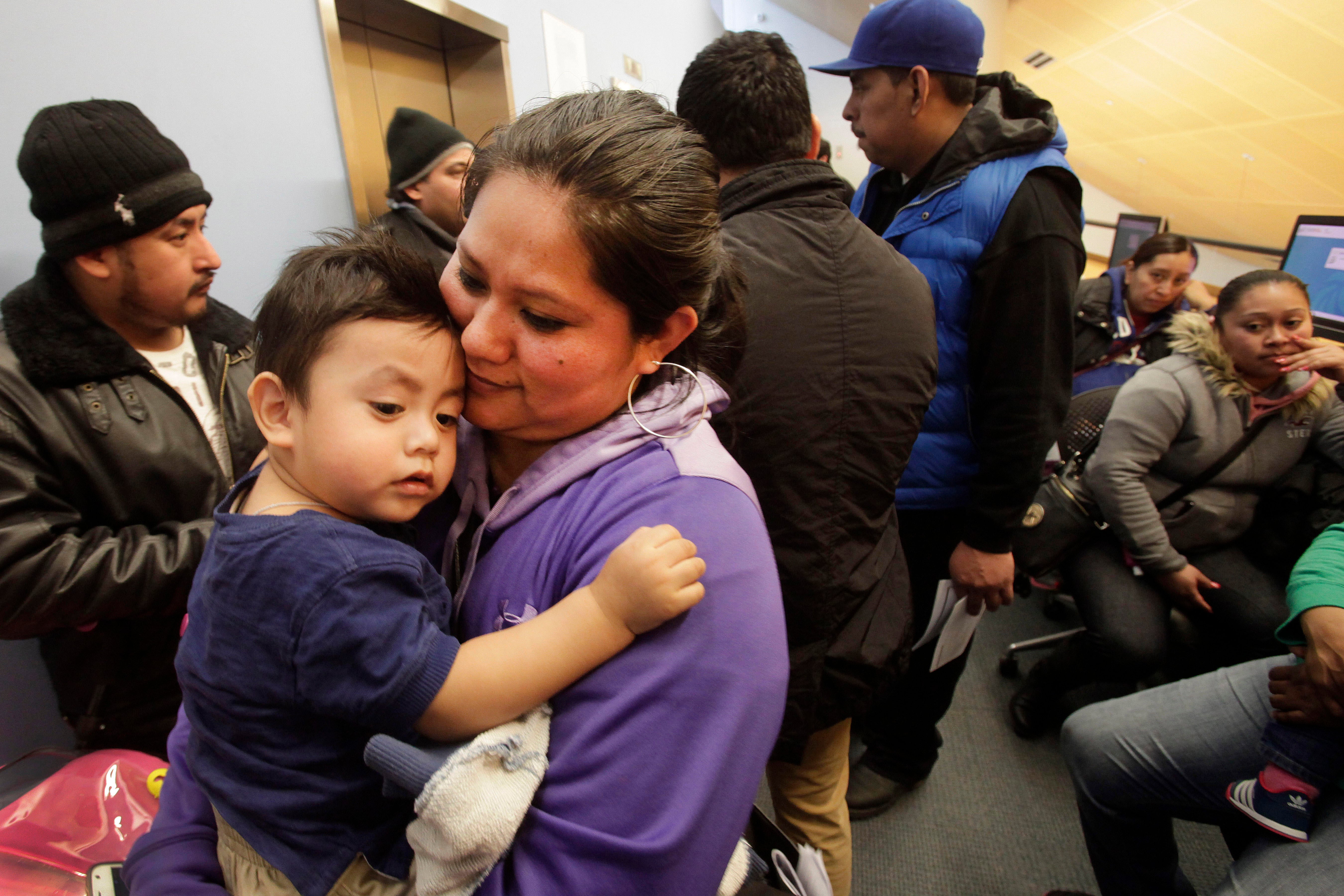 Lawsuit filed to stop NYC from destroying ID records amid Trump concerns
NEW YORK -- Two state politicians sued on Monday to try to stop New York City from destroying personal records related to its immigrant-friendly municipal ID cards, a move the city is considering to prevent the data from becoming a deportation tool for a new Republican federal administration.
The lawsuit comes ahead of a Dec. 31 date for the city to decide whether to delete copies of the passports, birth certificates, educational records and other documents submitted by more than 900,000 IDNYC cardholders. The date was built into the program from its 2014 start, partly out of concern about the possible election of a Republican president such as President-elect Donald Trump, whose campaign promises included deporting millions of people in the U.S. illegally.
Republican state Assembly members Ron Castorina and Nicole Malliotakis, citing state public-records laws, say in their lawsuit that destroying government records "due to the results of a federal election is against the ideals of the United States and has no basis in law."
The lawmakers, both from Staten Island, argue that the information could help to trace cardholders if they commit crimes or obtain municipal IDs under fraudulent identities, perhaps for nefarious purposes.
"As elected officials, we have a duty to protect our constituents from unlawful government action that compromises their safety," Malliotakis said in a statement.
Castorina said he was appalled that the program's authors would "play politics" with the data.
Asked about the lawsuit on Monday, Democratic Mayor Bill de Blasio said city officials wouldn't "allow ourselves to be in a situation where those records would be turned over to the federal government."
"The reason people were willing to trust us is: We made very clear that there would never be a situation where it would lead to their deportation, and we're going to keep that pledge," he said.
Officials said no decision had been made on retaining the records, however.
Municipal ID programs began in 2007 in New Haven, Connecticut, and have expanded to about 10 cities, including Los Angeles and San Francisco. New York's program is the most ambitious.
Officials encouraged all New Yorkers to sign up, but the program was aimed at those without other forms of ID, including homeless people and, especially, the estimated 500,000 immigrants living illegally in the city. The ID would help them do such everyday things as cash checks or attend parent-teacher conferences at public schools, supporters said.
But with civil liberties advocates worried about authorities requesting the data, city law provided for destroying applicants' identity and residency information at the end of this year if administrators don't move to keep it.
"Protecting it from a possible Republican president" was among reasons for the provision, according to City Councilman Carlos Menchaca, a Democrat.
City officials say applicants' documents are carefully verified to guard against ID fraud, and the city notes IDNYC cards can't be used to get driver's licenses, board planes or cross borders.
"Claims that IDNYC is being used by those intending serious harm is reckless fearmongering," mayoral spokeswoman Rosemary Boeglin said.
Some immigrants have said they remain hopeful the city IDs won't backfire.
Thanks for reading CBS NEWS.
Create your free account or log in
for more features.