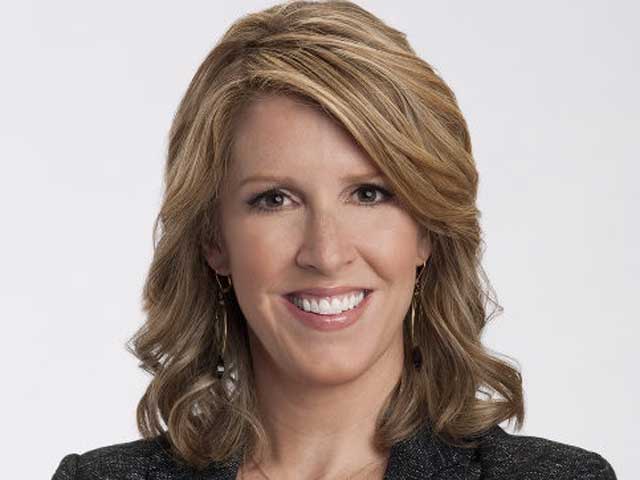 NYC meteorologist Heidi Jones pleads guilty to falsely reporting rape
(CBS/WCBS/AP) NEW YORK - Heidi Jones, former New York tv meteorologist, admitted Wednesday she'd made up claims of being repeatedly attacked by a stranger on the city streets, allegations that sparked an extensive investigation before police said she told them she'd invented the story to get attention.
PICTURES: Heidi Jones Arrested
Jones, 38, pleaded guilty Wednesday to two misdemeanor counts of falsely reporting an incident. The judge says she will be sentenced to three years' probation and 350 hours of community service -- the same amount of time prosecutors say police spent looking into her false claims, reports CBS station WCBS.
It took over nine months for the plea deal to be worked out.
"This has been a tragic case for Heidi Jones. She was at the pinnacle of the broadcast industry at ABC and Good Morning America and her life has really been destroyed, her professional life, by this incident, and Heidi, from the moment I first met with her, she wanted to accept personal responsibility for what she had done," said defense attorney Paul Callan.
Jones told police on Dec. 1 a man had attacked her in Central Park last September and again outside her apartment in November. When a detective spoke to Jones again around midnight on Dec. 13, she admitted she'd fabricated the assaults, the court complaint said.
"I made it up for attention. I have so much stress at work, with my personal life and with my family," she said, according to the document.
Jones no longer works at New York's local ABC station. Her lawyer declined to comment on the circumstances of her departure.
She previously worked in cities including Albany, N.Y., and Houston. She also has filled in on ABC's "Good Morning America."
Jones is due to be sentenced Oct. 26.
Complete Coverage of Heidi Jones on Crimesider
Thanks for reading CBS NEWS.
Create your free account or log in
for more features.