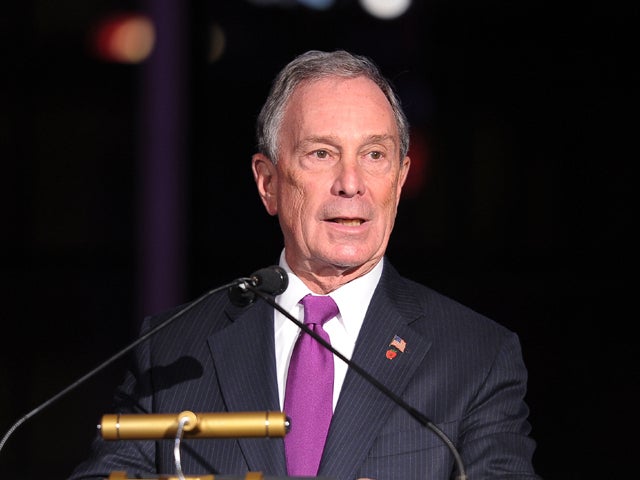 NYC Mayor Bloomberg Criticized for Storm Response
Updated 1:50 p.m. Eastern Time
Mayor Michael Bloomberg is facing increasing criticism over the slow pace of cleanup following the sixth-largest snowstorm in New York City history, which has left roads unplowed and public transportation struggling three days after the storm hit.
In a conference call Monday, Bloomberg suggested the response was not going badly, stating, as Politico notes, "The city is going fine. Broadway shows were full last night."

But by Tuesday - amid increasing complaints on blogs and call-in radio that the city had yet to clear many side streets, complicating commutes and keeping some roads impassable for ambulances and other emergency vehicles - he acknowledged that the cleanup effort was moving more slowly than expected.
"It is a bad situation," Bloomberg said at a press conference Tuesday, according to the New York Times. "Nobody suggests that this is easy. Nobody suggests that this is pleasurable. But I can tell you this: We are doing everything that we can think of, working as hard as we can." The mayor also said he was "angry" about the lack of progress.

He added Wednesday that his administration "did not do as good a job" as it has in past storms, according to the New York Post -- though he added that he "can't work much harder" than he has been to deal with the aftermath of the blizzard.
According to one report, slow response by New York City emergency response workers in the wake of the storm has led to at least two deaths.
New York City Council speaker Christine Quinn, normally a Bloomberg ally, is planning a January hearing on the storm response, the Times reports, deeming it "unacceptable."
"We're hearing reports from all over of people not even having seen a plow by the afternoon of the day after," she said. "This is a level of lack of cleanup that I really can't recall."
Bloomberg on Tuesday defended his decision not to call a "snow emergency" for the storm, which would have required that drivers move their cars off main roads, arguing that there would have been nowhere for the cars to go in the crowded city. Meanwhile, efforts to free stuck snow removal vehicles and ambulances yielded embarrassing videos like this one, which showed a parked SUV inadvertently being destroyed by a sanitation crew.

Bloomberg is not the only northeastern politician taking heat for his handling of the situation: New Jersey governor Chris Christie has been criticizedfor scheduling a Disney World vacation for the week of the storm. Garnering better press has been Newark Mayor Cory Booker, who has been tweeting his efforts to help with snow removal, which include personally shoveling out residents.
"'Lift with your Knees!!,'" he wrote on one tweet, after noting that he had just finished digging a car out. "I think I left part of my back back there."
Meanwhile, outgoing Pennsylvania Gov. Ed Rendell has garnered headlines by complaining about the National Football League's decision to push back the Philadelphia Eagles-Minnesota Vikings games from Sunday to Tuesday over the storm. Rendell complained America had "become a nation of wussies" and suggested "the Chinese would [not] have called off the game."
Viewers of last night's game in Philadephia - which the Eagles lost in an upset - might have spotted the inevitable sign that followed: "THIS SEAT RESERVED FOR NON-WUSSIES."
Thanks for reading CBS NEWS.
Create your free account or log in
for more features.