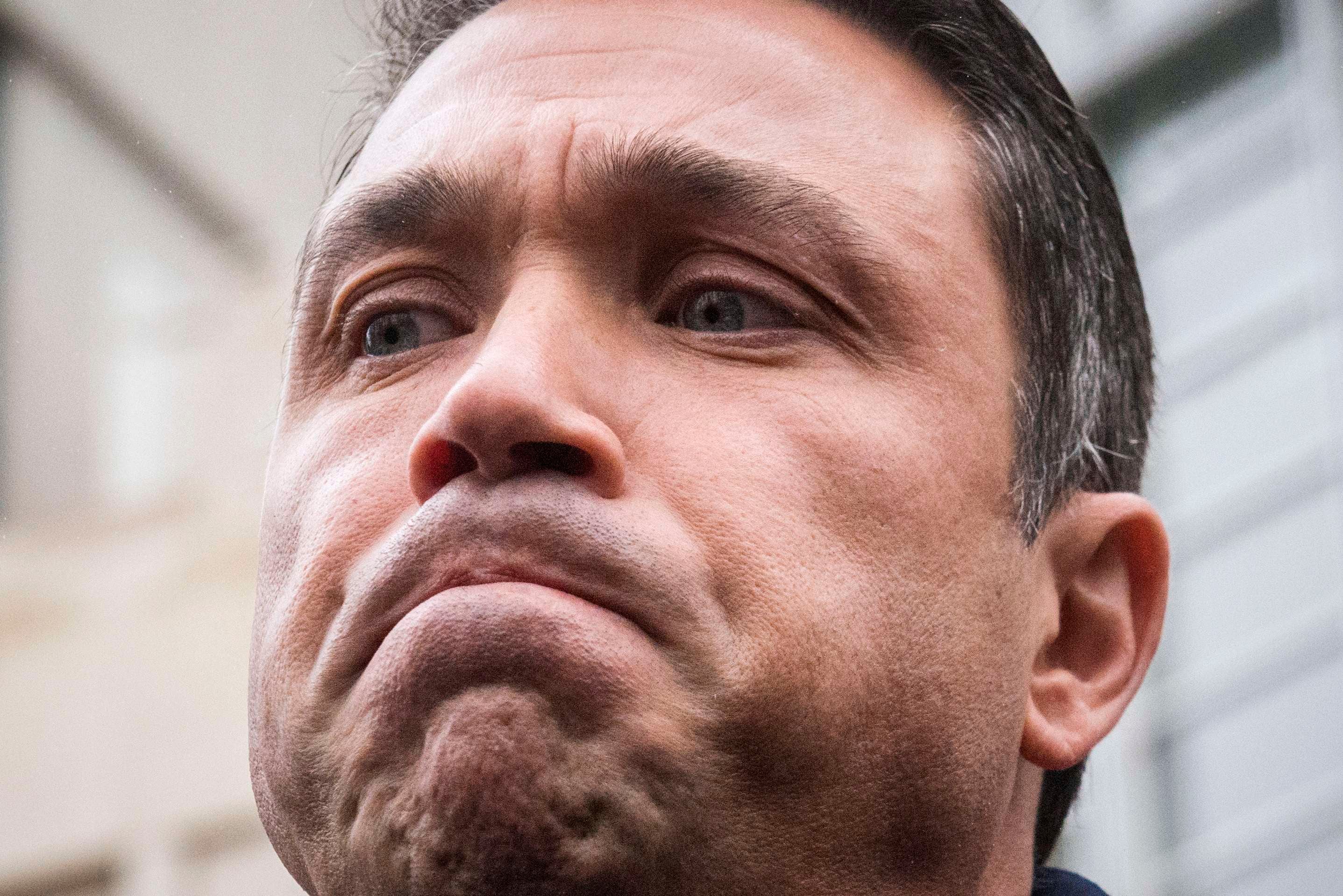 NYC congressman quitting after admitting tax evasion
WASHINGTON -- A New York congressman who pleaded guilty to tax evasion last week has announced that he is resigning before lawmakers return to Washington next week.
Following his guilty plea, Republican Rep. Michael Grimm said he would stay in Congress as long as he could.
But Grimm issued a statement late Monday saying in part, "After much thought and prayer, I have made the very difficult decision to step down from Congress effective January 5th, 2015. This decision is made with a heavy heart, as I have enjoyed a very special relationship and closeness with my constituents, whom I care about deeply.
"The events which led to this day did not break my spirit, nor the will of the voters. However, I do not believe that I can continue to be 100 percent effective in the next Congress, and therefore, out of respect for the Office and the people I so proudly represent, it is time for me to start the next chapter of my life."
Grimm is said to have spoken with House Speaker John Boehner before deciding to step down. Boehner has forced other lawmakers to resign for lesser offenses.
Boehner has not discussed Grimm's future publicly. Boehner spokesman Michael Steel said in an email, "We do not discuss private conversations the speaker has with members."
The new Congress is scheduled to open Jan. 6, and Grimm's presence would have been a distraction for Republicans who will control both the House of Representatives and the Senate.
House Minority Leader Nancy Pelosi and the Democratic National Committee had called on Grimm to resign.
Grimm entered a guilty plea last week to one count of aiding in the filing of a false tax return. He was re-elected to his Staten Island seat in November, even though he was under indictment.
A former Marine and FBI agent, Grimm was elected to Congress in 2010, scoring an upset win over first-term Democratic Rep. Michael McMahon.
According to an indictment, the tax fraud began in 2007 after Grimm retired from the FBI and began investing in a small Manhattan restaurant called Healthalicious. The indictment accused him of underreporting more than $1 million in wages and receipts to evade payroll, income and sales taxes, partly by paying immigrant workers, some of them in the country illegally, in cash.
Sentencing was scheduled for June 8. Prosecutors said a range of 24 to 30 months in prison would be appropriate, while the defense estimated the appropriate sentence as between 12 and 18 months.
After his court appearance, Grimm said he planned to stay in Congress. "As long as I'm able to serve, I'm going to serve," he said.
He also apologized for his actions. "I should not have done it and I am truly sorry for it," he said.
The New York Daily News first reported Grimm's plans to give up his seat.
CBS New York observed last week that Grimm's public confession was a stunning turnaround for a man who had spent years maintaining his innocence.
The station points out that Grimm also made headlines in January after being caught on video threatening to throw a local television reporter off a balcony in the Capitol for asking about the campaign finance inquiry.
Grimm issued a statement soon afterward saying he had apologized to the reporter, who Grimm said "was very gracious" and had accepted his apology.
An independent advisory office recommended that the House Ethics Committee investigate the balcony incident. The ethics panel deferred its investigation while the Justice Department case was ongoing, CBS New York says.
Thanks for reading CBS NEWS.
Create your free account or log in
for more features.