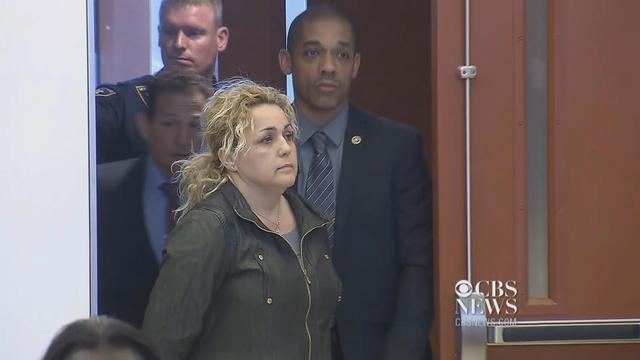 NY woman posed as dentist, even did root canals, prosecutors allege
NEW YORK -- Patients went to a Bronx dentist for root canals, injections and to have their teeth pulled -- but there was one major problem.
As CBS2's Dick Brennan reports, prosecutors said the woman who did the work never went to dental school, and was lying to unsuspecting patients.
She called herself "Dr. Val," but prosecutors allege Valbona Yzeiraj, 45, of White Plains, New York, had no authority to use the title.
According to investigators, Yzeiraj was actually the office manager for the dental practice of Dr. Jeffrey Schoengold. She would slip on a lab coat when Schoengold was away and perform dental work on unsuspecting patients at his office between November 2012 and August 2013, prosecutors alleged.
"She diagnosed patients, she took X-rays, she injected patients with anesthetics, and she performed root canals," Bronx Assistant District Attorney Patrick McCadden said in court Thursday.
She also allegedly scheduled her own appointments with unsuspecting patients when Schoengold was gone, prosecutors said.
She allegedly went so far as to offer a discount for cash customers, 1010 WINS radio reported.
The dentist became suspicious when patients returned with complaints and complications for work he had never performed, Jones reported. Some patients became sick, and one even got a terrible oral infection, prosecutors said.
The dentist fired Yzeiraj, who then tried to steal money from the practice, prosecutors said.
Yzeiraj's husband, Pertrit Yzeiraj, said police showed up to their home Thursday morning.
"They came to my house at 5 o'clock in the morning, and they told us, 'We have some questions for you,'" he said.
Valbona Yzeiraj faces several criminal charges including assault, reckless endangerment and attempted grand larceny. If convicted, she faces up to seven years in prison.
She pleaded not guilty. Bail was set at $20,000 bond or $10,000 cash.
"My client has spoken in court loud and clear," said defense attorney Corey Sokoler. "She is not guilty, she intends to fight each and every one of these charges."
Yzeiraj is an Albanian national who came to the U.S. in 2003, CBS New York reports. Prosecutors said she preyed on victims in her own Albanian community, but her husband said the charges are nonsense.
"No, no -- that's crazy," Pertrit Yzeiraj said. "Those are absurd. This observation -- absurd."
Valbona Yzeiraj claimed she had dental training in her home country of Albania, but prosecutors said she was neither trained nor licensed in the U.S. A judge has barred her from working in dentistry for the duration of her case.
He husband said he did not know if Yzeiraj ever had any dental training.
Yzeiraj is due back in court May 28.
Thanks for reading CBS NEWS.
Create your free account or log in
for more features.