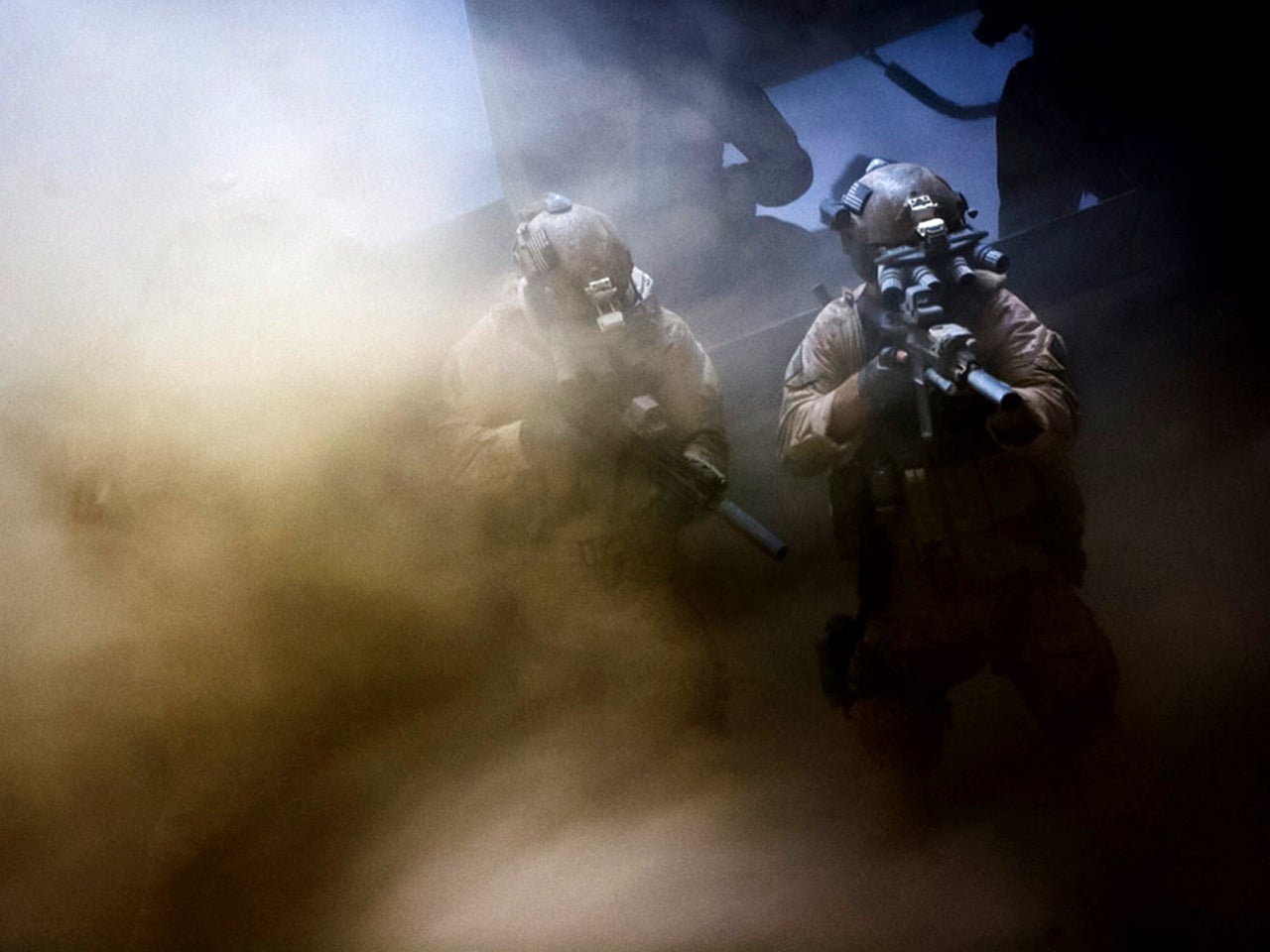 N.Y. film critics pick "Zero Dark Thirty" as year's best
NEW YORK "Zero Dark Thirty," an account of the hunt and ultimate killing of terror leader Osama bin Laden, was named Best Picture of 2012 by the New York Film Critics Circle.
The critics gave their Best Actor award to Daniel Day-Lewis, who is the favorite to win an Academy Award (his third) for his portrayal of Abraham Lincoln in Steven Spielberg's "Lincoln." Day-Lewis' co-star, Sally Field, was also named Best Supporting Actress for her performance as the First Lady.
However, the group lived up to its reputation of surprising award prognosticators, skipping Oscar front-runners Jennifer Lawrence ("Silver Linings Playbook") and Jessica Chastain ("Zero Dark Thirty") and awarding Best Actress to Rachel Weisz for her performance as a judge's wife engaged in an erotic affair in post-war England in "The Deep Blue Sea." Terence Davies' film of the Terence Rattigan play was shown at the 2011 Toronto Film Festival and opened in theaters last March, so the critics proved they have a good memory.
Matthew McConaughey received Best Supporting Actor for performances in two films - as a Texas D.A. prosecuting Jack Black for premeditated murder in "Bernie," and as a male stripper in "Magic Mike."
Despite much love for "Lincoln" (it also won Best Screenplay), the critics group has never honored Steven Spielberg as Best Director, and didn't this year, either; its directing prize went instead to Kathryn Bigelow for "Zero Dark Thirty." The NYFCC previously honored Bigelow in 2009 for "The Hurt Locker."
In other categories the critics honored cinematographer Greig Fraser for his lensing of "Zero Dark Thirty." Fraser's other credits this year include "Killing Them Softly" and "Snow White and the Huntsman."
"Amour," Michael Haneke's Cannes Film Festival winner about an octogenarian Parisian coping with his wife's debilitating illness, won Best Foreign Film.
The critics picked as Best Animated Film Tim Burton's 3-D stop-motion comedy-horror story "Frankenweenie," a remake of an animated short Burton made three decades ago about a boy who - emulating Dr. Victor Frankenstein - brings his dead dog back to life.
Best First Feature went to David France's "How to Survive a Plague," a documentary about the advocacy group ACT UP and its campaign to fight apathy in the face of the AIDS crisis. It was the first time in the group's history that a non-fiction film won in this category, which did not go (as many had anticipated) to "Beasts of the Southern Wild."
The New York critics group's choices - tweeted out piecemeal during its meeting Monday - are the first of the awards season, and the first precursor vote of nominees for this year's Academy Awards, so who was chosen is just as intriguing as who wasn't.
Among the films shut out from awards: "Argo," "Beasts of the Southern Wild," "Django Unchained," "Flight," "The Hobbit," "The Impossible," "Les Miserables," "Life of Pi," "The Master," "Moonrise Kingdom," "Rust and Bone," "The Sessions," "Silver Linings Playbook" and "Skyfall."
On Wednesday the National Board of Review will announce its award winners. The Los Angeles Film Critics Assn. will announce its awards on Sunday, Dec. 9, and next Monday the American Film Institute will honor its Top 10 films of 2012.
2012 NYFCC Winners
Best Picture: "Zero Dark Thirty"
Best Actor: Daniel Day-Lewis, "Lincoln"
Best Actress: Rachel Weisz, "The Deep Blue Sea"
Best Supporting Actor: Matthew McConaughey, "Bernie," "Magic Mike"
Best Supporting Actress: Sally Field, "Lincoln"
Best Director: Kathryn Bigelow, "Zero Dark Thirty"
Best Screenplay: Tony Kushner, "Lincoln"
Best Cinematographer: Greig Fraser, "Zero Dark Thirty"
Best Foreign Film: "Amour," direct by Michael Haneke
Best Animated Film: "Frankenweenie," directed by Tim Burton
Best Documentary: "The Central Park Five," directed by Ken Burns, Sarah Burns and David McMahon
Best First Film: "How to Survive a Plague" by David France
Thanks for reading CBS NEWS.
Create your free account or log in
for more features.