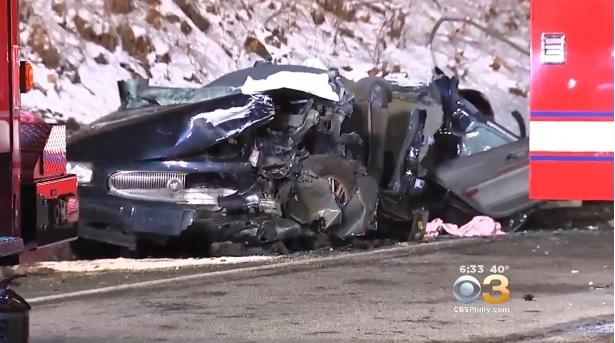 "A Christmas miracle": 4 nuns recover from head-on crash in Philadelphia
PHILADELPHIA -- Four nuns recovering from a serious car crash feel lucky to be alive -- despite their injuries -- CBS Philadelphia reports. Their annual toy drive went off without a hitch and they're calling it their Christmas miracle.
It's been nearly two weeks since four Philadelphia nuns were in a head on crash in Delaware county.
"It was really a Christmas miracle that all of us are here," said Sister Mary Anthony of St. Katherine of Siena in Northeast Philadelphia. "We just feel blessed to still be here."
She is one of the four nuns who were in extremely critical critical condition after the Dec. 10 crash.
"It's a lot of broken bones, stitches," she said. "I am probably one of the best out of the four."
Despite a concussion and some broken bones, Sister Mary Anthony is out of the hospital and says other the other three nuns are all miraculously in stable condition, and on the road to recovery.
"Every single one of us just feels blessed that we are here," she said.
She says their bigger concern was ensuring their crash didn't ruin Christmas for dozens of families in Philadelphia.
Each year, nuns from St. Katherine of Siena coordinate an effort to give gifts to children of less fortunate families.
It's called operation Santa Claus.
"I said it is still going to happen I am not sure how," she said.
Thanks for reading CBS NEWS.
Create your free account or log in
for more features.