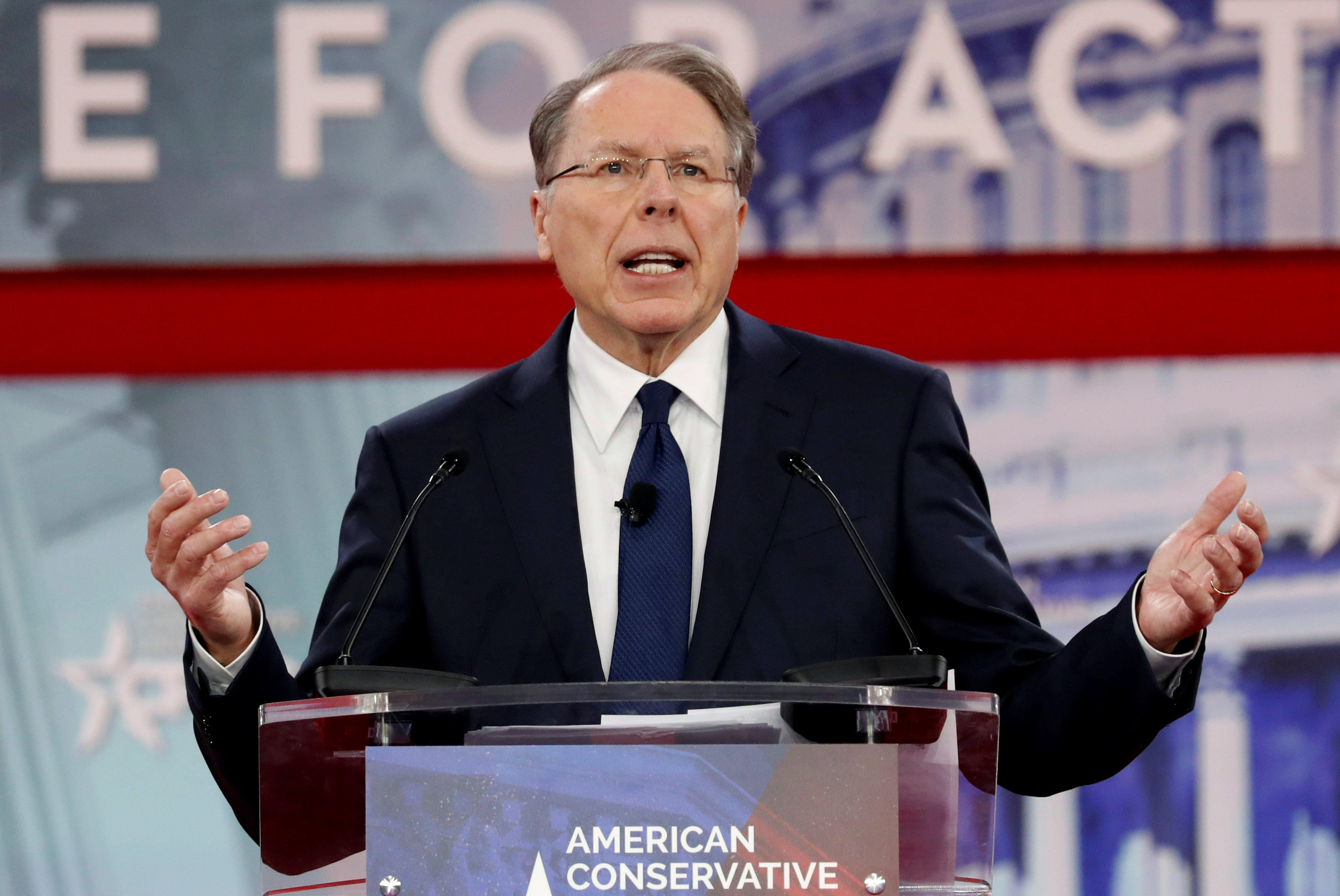 NRA says Trump opposes new gun control laws
Chris Cox, the executive director of the National Rifle Association (NRA), says that President Trump does not "want gun control."
"We all want safe schools, mental health reform and to keep guns away from dangerous people," Cox tweeted Thursday evening. "[Mr. Trump] & [Vice President Mike Pence] support the Second Amendment, support strong due process and don't want gun control.
Cox then retweeted Mr. Trump, who said he had and "Good (Great) meeting in the Oval Office tonight with the NRA!"
Mr. Trump raised eyebrows on Wednesday during a meeting with a bipartisan group of lawmakers on gun laws in the wake of the Parkland shooting. He repeatedly implied that Republicans had been unwilling to approach gun control legislation because of the NRA, a powerful lobbying group, and appeared enthusiastic about Democratic ideas on the subject, such as raising the age at which a person could purchase rifles like the AR-15.
Democrats were clearly amused by Mr. Trump's performance doing the meeting, while Republicans like Sens. John Cornyn and Pat Toomey at times appeared dismayed. At one point Mr. Trump accused Toomey, the co-author of a modest gun control proposal on background checks, of being "afraid of the NRA." Toomey's bill was likely the reason the NRA downgraded his previous "A" rating to a "C."
Mr. Trump ran as a staunch defender of gun rights and an ally of the NRA. But there was some concern among Republicans after the Wednesday meeting that Mr. Trump might be changing his tune on the issue, with the president repeatedly calling for a "strong" response to the Florida massacre that left 17 people dead.
But if the NRA is concerned that Mr. Trump might turn on them, they're certainly not showing it. And according to CBS News' Alan He, Mr. Trump called Cornyn to reiterate his support for Fix NICS, an anti-crime measure that enjoys the NRA's support.
Thanks for reading CBS NEWS.
Create your free account or log in
for more features.