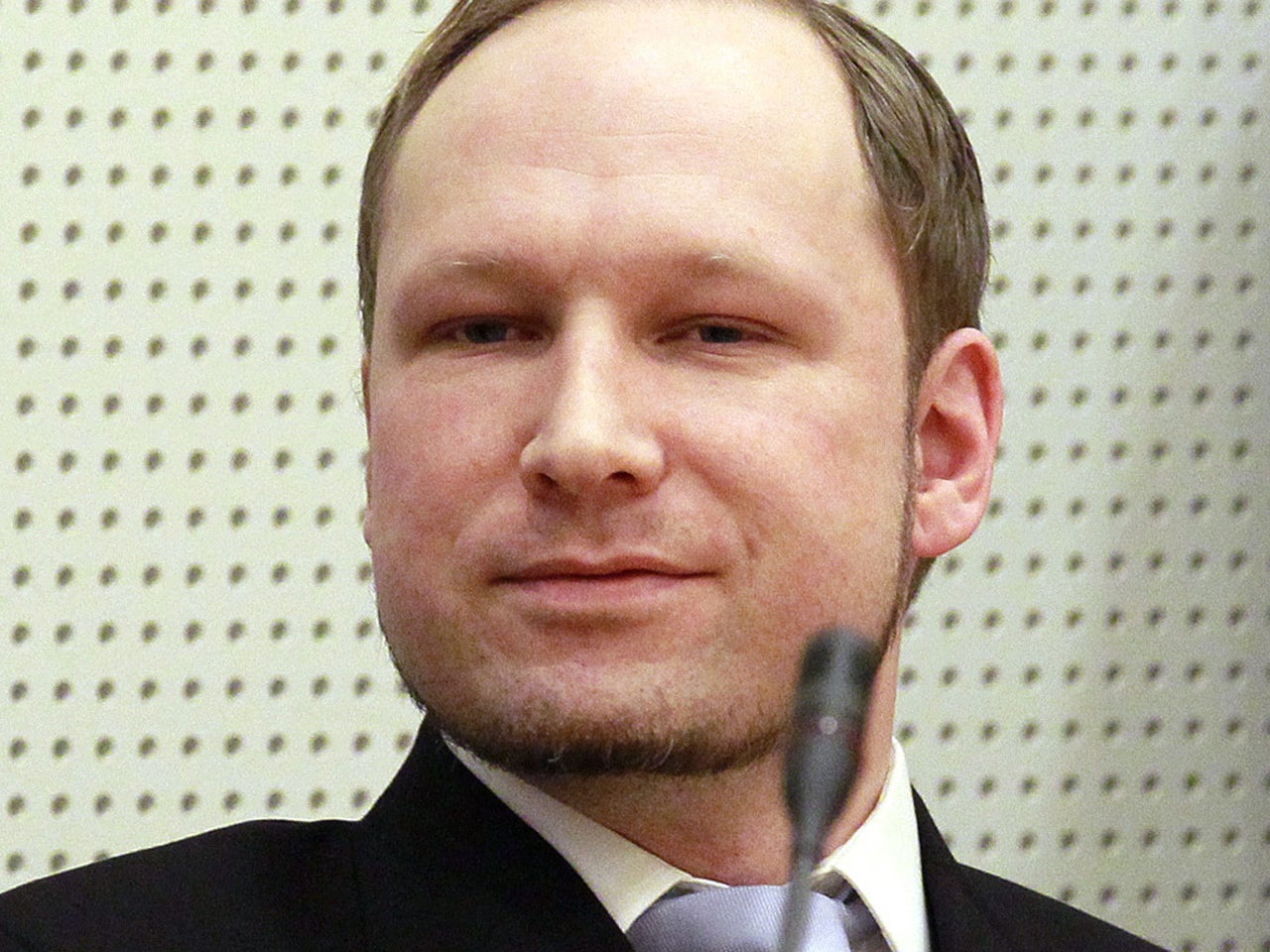 Norwegians suffering from Breivik fatigue as media covers trial
(CBS News) Too much news about Anders Behring Breivik is frustrating the people of Norway. According to Sky News, most citizens do not believe the continuing coverage - which is increasing this week as Breivik's trial begins - will add important details about the attack that claimed 77 lives last July.
In fact, citizens are so annoyed with the coverage that one newspaper, Dagbladet, has included a "Breivik button" on its website that strips out stories on the accused mass-murderer for a Breivik-free reading experience.
Crush of media at mass killer's trial in Norway
Prosecutors: Breivik's network doesn't exist
Norway mass killer Anders Behring Breivik claims self-defense in bomb-and-shooting massacre
According to the Associated Press, there are about 800 journalists covering Breivik's trial. Many broadcasters are covering some of the proceedings live and Breivik's trial is expected to last 10 weeks. Opening arguments started on April 16. If convicted, he could face a maximum prison sentence of 21 years or an arrangement where he will be an inmate until he is no longer deemed a danger to society.
The Oslo District Court allowed pool broadcaster NRK of Norway to show much of the beginning of the trial live, but they will not be allowed to show Breivik's or the victims' upcoming testimonies. They will also not be allowed to broadcast surveillance video from the car bombing or an emergency call from a teenager who was hiding during the attack on the political camp.
Text reports have not been banned, however. NRK will report Breivik's testimony on their website, but will remove the sound from most of the descriptions of Breivik's killings out of respect for the victims, survivors and their families.
But, while the press is hounding the courthouse, only 50 members of the public showed up to get one of the 139 free tickets made available to watch the trial on the first day.
"It's important that he is found guilty. But I don't like him getting so much publicity," Allan Jensen, one of the people who helped rescue teens on Utoya, told Sky News. "I don't like him getting speaker's corner there for a whole week. I don't think that's good but that's democracy."
Breivik is accused of setting up a bomb that killed eight people in central Oslo and then shooting 69 others to death on the island of Utoya at a political youth camp. Most of those killed at the camp were teenagers. It was the worst peacetime atrocity in Norway's history and one of the deadliest shooting sprees in modern history.

Breivik has claimed self-defense, saying that he rejected the authority of the court because they get their mandates from "Norwegian political parties who support multiculturalism." He said he admitted to the facts of the case, but not to his guilt. At the trial, he raised his arm in a closed-fist salute, frequently known as the Nazi salute.
Thanks for reading CBS NEWS.
Create your free account or log in
for more features.