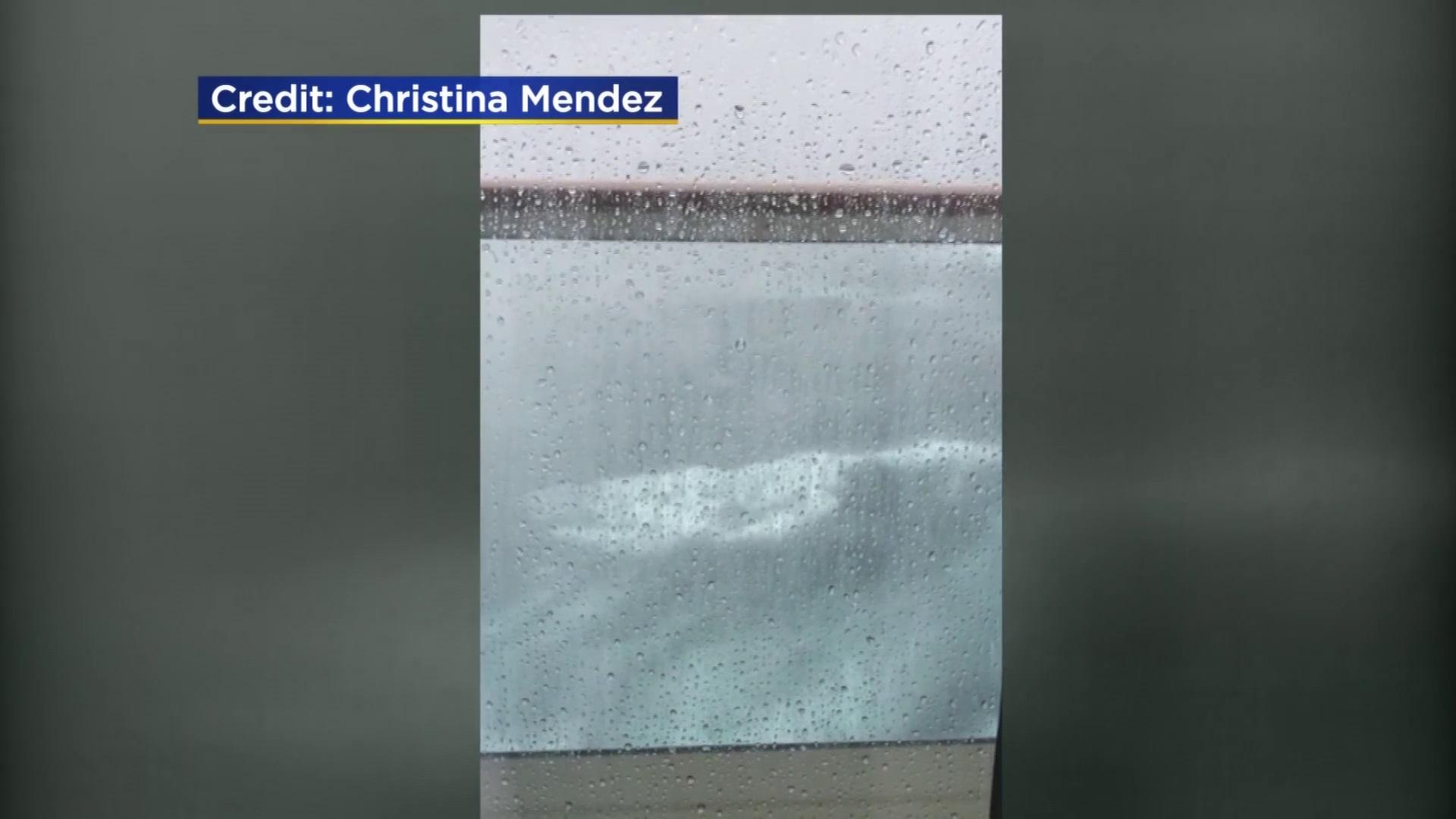 "It was hell for me": Woman recalls cruise ship ride during "bomb cyclone"
NEW YORK -- So much for a relaxing vacation. Angry passengers on a Norwegian Cruise Line ship, the Breakaway, said last week they dealt with extreme conditions as their boat sailed right through Thursday's winter storm. Now, CBS New York reports another Norwegian ship cut through the whipping winds and turbulent seas of last week's tempest.
Passengers claim it all comes down to the company's bottom line.
With billowing waves and blustery winds, sailing back to Manhattan from the Bahamas was anything but unwinding for passenger Christina Mendez.
"It was hell for me," Mendez told CBS News York.
Mendez was one of 4,000 passengers aboard the Breakaway, which departed Wednesday afternoon despite the forecasted storm that pummelled the East Coast. A camera at the bow shows just what their ship was sailing in to.
"Water started leaking and then it became so cold we had popsicles inside our room," Mendez said. "Flooding in the bathroom because we were at a tilt. The water just gushed out."
CBS News York writes that they passed another Norwegian ship -- the Gem -- headed in the opposite direction. Photos from the second story dining room show waves crashing onto the Breakaway's sides. Making matters worse, Mendez says the captain's updates were sporadic and vague.
"He never told us where we were, how far from New York, how many miles per hour," she said.
Norwegian Cruise Line did not wish to appear on camera, but said in a statement that the Breakaway encountered stronger than forecasted weather conditions.
The company also apologized to guests for any discomfort, and said they're working with individual guests directed affected by the ordeal for compensation.
The Breakaway's late arrival to New York delayed a 14-day cruise, and the company says those guests will receive a refund for the lost day.
"We were at the tail end of the cruise," Mendez said. "We already passed New Year's Eve, all the heavy spenders were probably broke by now. But they wanted to get all those new customers with new money with a 14-day cruise."
Mendez says all she's heard from the cruise line since the experience was an email soliciting feedback. Meanwhile, she says her children are still having nightmares.
"They're gonna remember when they saw a lady fall from the ceiling," she said. "They're gonna remember puking everywhere. They're gonna remember everything they heard and saw."
She hopes the cruise line admits they made a mistake and makes it right.
The United States Coast Guard says restrictions can be placed on specific ports due to weather, but unless the port closes -- which it didn't -- sailing through bad weather is up to the captain's discretion.
Norwegian did not immediately reply when asked who makes the final decision to sail when bad weather is forecasted.
Thanks for reading CBS NEWS.
Create your free account or log in
for more features.