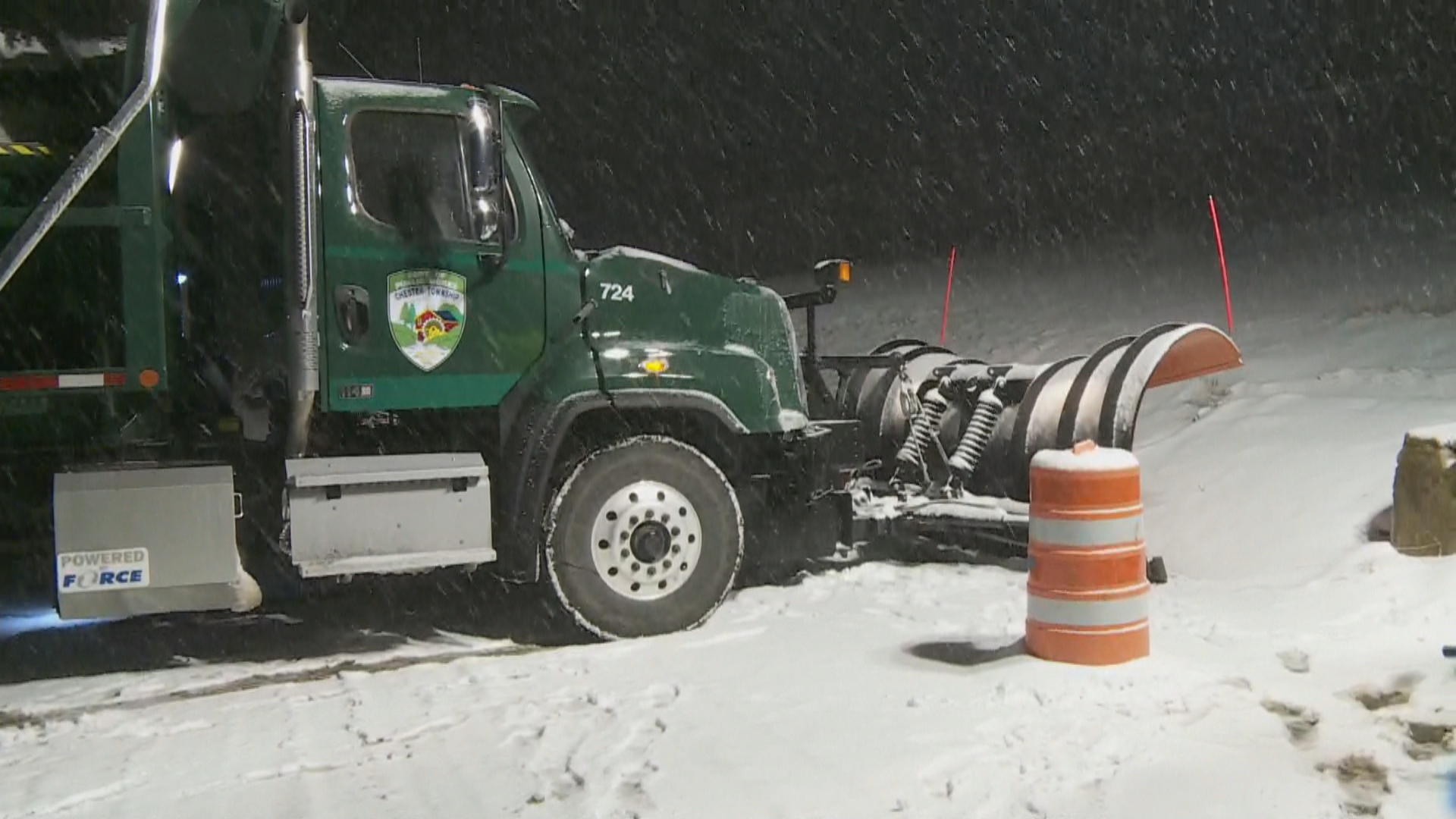 Massive snowstorm snarls traffic, paralyzes airports in Northeast
More than 50 million people are waking up to a winter snowstorm that is slamming the Northeast. The dangerous storm is intensifying as rush hour begins, bringing whiteout conditions and high wind. Several inches of snow will fall an hour in some areas.
Schools across the Northeast are closed Thursday, including New York City, Boston and Philadelphia public schools. In New Jersey, Gov. Chris Christie also announced state offices will be closed for all non-essential employees.
The quick-hitting system is moving North through New England. A dozen states, from West Virginia to Maine, are under some type of a winter weather advisory. Some places will get hit with more than a foot of snow.
The plowing started early Thursday morning as truck drivers are working to keep up with the thick snow blanketing the roads, reports CBS News correspondent Jericka Duncan.
Overnight, temperatures plunged as the storm moved in and snow began to fall.

Forecasters are predicting up to a foot of snow could fall in some places. The storm is expected to strengthen through the morning commute.
"Don't be fooled by the warm weather," said Office of Emergency Management Commissioner Joseph Esposito.
A day earlier, it felt like spring in parts of the Northeast. New York City peaked at 62 degrees. But with the conditions turning back to winter, the city's Emergency Management Department is urging caution.

"We're going to be experiencing some very fast snowfall. It could be up to three inches an hour – that'll create whiteout conditions. The visibility will be very, very poor," Esposito said.
The National Weather Service is also warning the storm will create dangerous driving conditions from Philadelphia to Boston, a more than 300-mile stretch of the Northeast. Officials are telling people to travel in emergencies only.
The winter storm is snarling traffic and paralyzing airports. More than 2,700 flights to, from and within the U.S. have already been canceled Thursday, according to FlightAware.com.
More than 500 flights have been canceled at John F. Kennedy airport alone. At least half of the flights in and out of New York City and more than 60 percent in Boston have been canceled. That's expected to climb.
Airlines preemptively canceled hundreds of flights scheduled for Thursday in the areas expected to be affected by the storm, reports CBS News correspondent Kris Van Cleave. The airlines do the preemptive cancellations in an effort to avoid ripple effect cancellations and delays across the country.
All major carriers are offering to waive change fees for passengers flying to or from airports from the D.C. area up through Maine and parts of Canada.
The nation's largest carrier, American Airlines, planned to cancel at least 750 flights Thursday. The biggest impact will be felt at airports in hub American cities, including Washington, Philadelphia and New York.
New York-based JetBlue canceled more than 700 flights in advance as well. Delta put the number of cancellations around 350. Southwest said roughly 250 had been canceled.
The hope is to begin restarting service as the storm passes later Thursday and into Friday morning. But for those traveling today, the best bet is to check the flight status before heading to the airport.
Thanks for reading CBS NEWS.
Create your free account or log in
for more features.