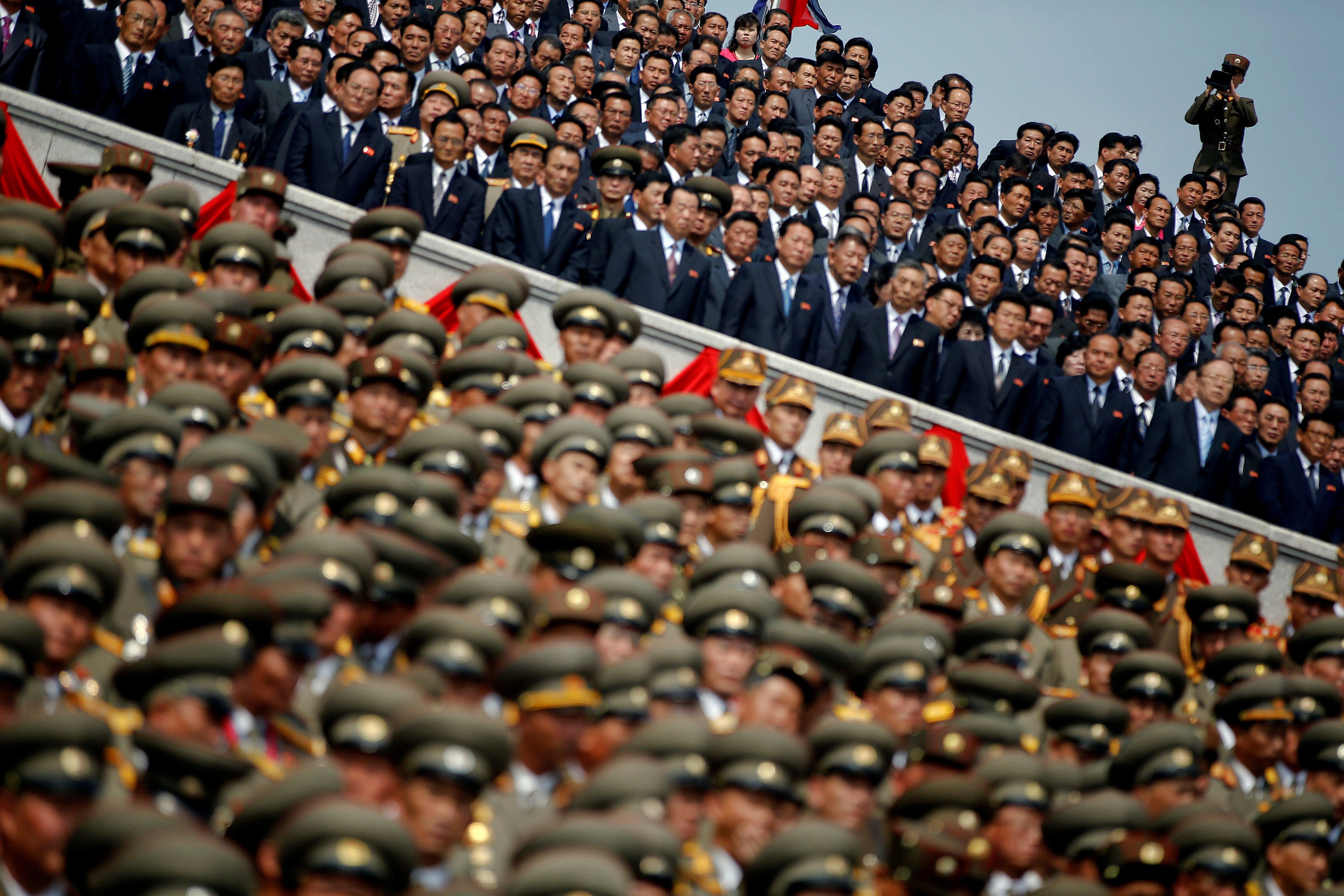 North Korea rolls out new missiles during huge military parade
PYONGYANG -- North Korea is ratcheting up already high tensions with a new display of military firepower, CBS News correspondent Ben Tracy reports.
The reclusive communist nation rolled out new intercontinental ballistic missiles (ICMBs) and other military hardware in a huge parade Saturday marking the 105-year anniversary of the birth of Kim Il Sung, the country's late founder. The anniversary is the country's most important holiday.
North Korean leader Kim Jong Un presided over the massive parade in the capital of Pyongyang. The parade went on for more than two hours as thousands of North Korean soldiers marched in lockstep through the city's main square.
Then came the tanks, rockets and missiles, including what appeared to be several types of never-before-seen long-range missiles.
The display included submarine-launched ballistic missiles, believed to be the same type of missile North Korea fired from land in February. The missiles use solid fuel, making them easier to load and harder to detect than liquid fuel rockets.
But the most significant revelation was what the South Korean military believes is new type of ICBM, which the North claims to possess but has never successfully tested.
North Korea's goal is to build a nuclear-tipped ballistic missile capable of striking the United States.
During a speech at the parade, a high-ranking North Korean official blamed the Trump administration for heightened tensions on the Korean peninsula, saying North Korea will respond with "all-out war and a nuclear war" if attacked.
The U.S. is weighing several military options for responding to North Korean provocation. A U.S. aircraft carrier group is headed to the region.
What did not happen on Saturday was perhaps as significant as what did. North Korea was widely expected to conduct its sixth nuclear test, which did not occur. However, the vice minister of foreign affairs told Tracy that North Korea will eventually go through with that test at a time of their choosing.
Thanks for reading CBS NEWS.
Create your free account or log in
for more features.