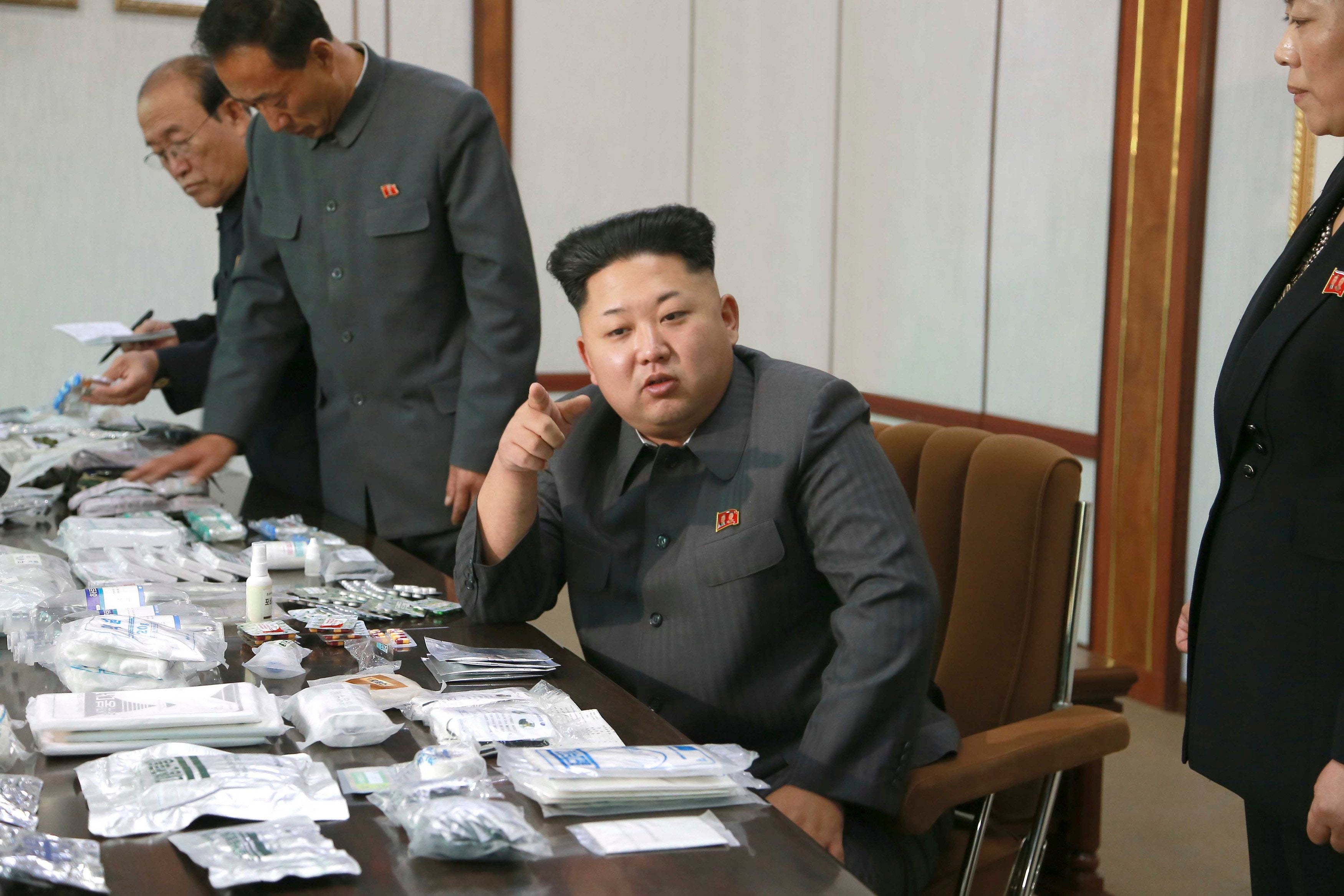 North Korea issues new military and nuclear threats
SEOUL, South Korea - North Korea threatened Thursday to bolster its war capability and conduct a fourth nuclear test to cope with what it calls U.S. hostility that led to the approval of a landmark U.N. resolution on its human rights violations.
A U.N. committee on Tuesday adopted the resolution which urges the Security Council to refer the North's rights situation to the International Criminal Court.
It's the first time a U.N. resolution included the idea that the North's absolute leader, Kim Jong Un, could be targeted by prosecutors. Before the U.N. vote, a North Korean envoy threatened a nuclear test.
On Thursday, Pyongyang's Foreign Ministry called the resolution's approval a "grave political provocation" orchestrated by the U.S.
An unidentified ministry spokesman said the North's war deterrence will be strengthened in an "unlimited manner" to cope with U.S. hostility, which it says is "compelling us not to refrain from conducting a new nuclear test any longer." His comments on the nuclear test were near identical to what Choe Myong Nam, a foreign ministry adviser for U.N. and human rights issues, said at the U.N.
The North has used similar rhetoric previously when there has been increased tension with other countries.
Analysts say it's unlikely North Korea will follow through on its threats to conduct a nuclear test because that would invite further international condemnation and derail its efforts to attract foreign investment and aid to revive its moribund economy.
There is also little chance that Russia and China will let the Security Council refer the North's human rights situation to the ICC in The Hague, according to the analysts in South Korea. The non-binding resolution goes to the General Assembly for a vote in the coming weeks. China and Russia, which hold veto power on the council, voted against it.
North Korea conducted atomic bomb tests in 2006, 2009 and 2013, each time inviting international sanctions. A fourth test would mark another defiant response to U.S.-led international pressure on North Korea to abandon its nuclear weapons program, because that could put the country a step closer to the goal of producing warheads small enough to mount on a missile capable of reaching the U.S.
Thanks for reading CBS NEWS.
Create your free account or log in
for more features.