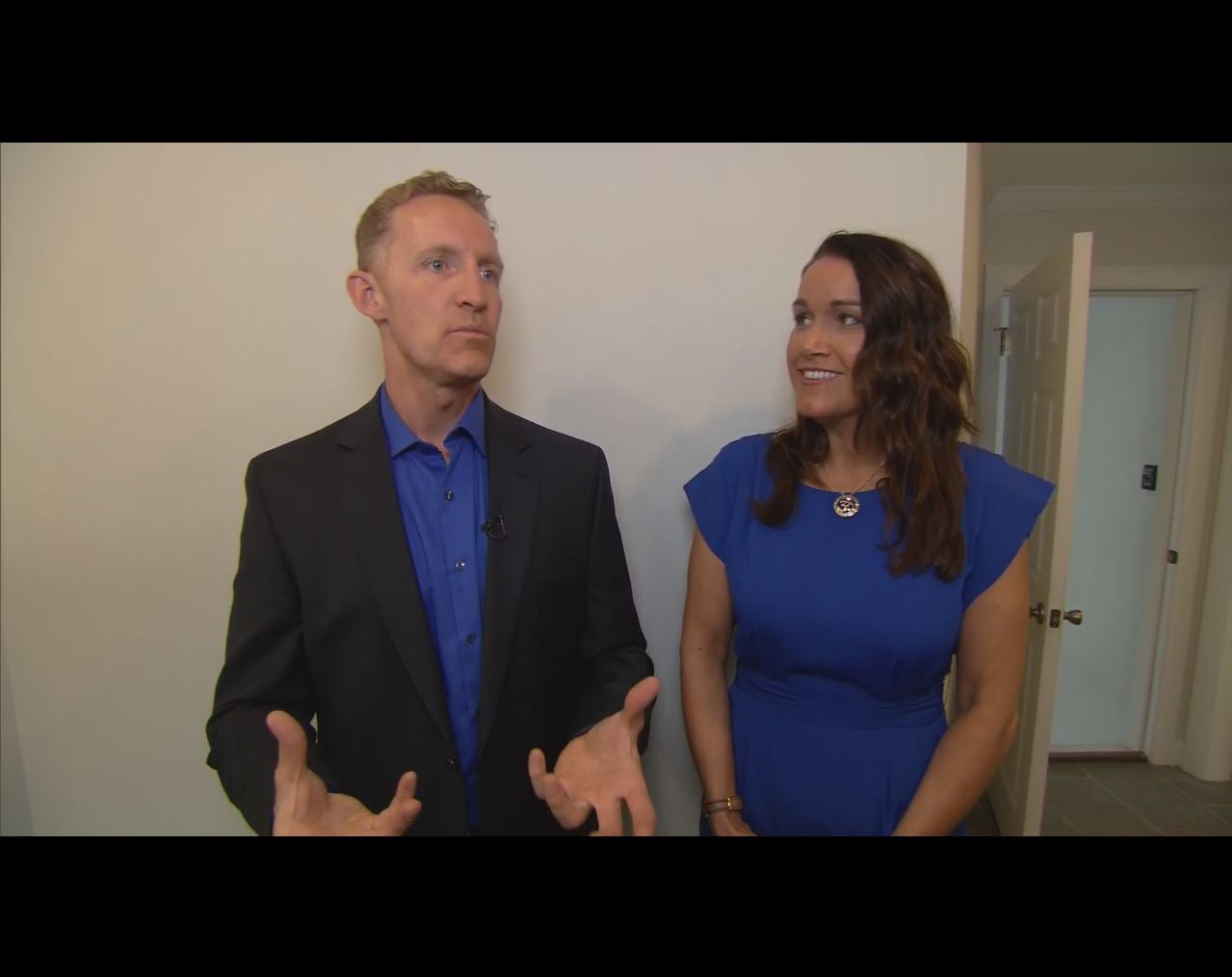 Couple suing TV show over "disastrous" home renovation speaks out
HGTV's popular home renovation show, "Love It or List It" is being accused of failing to deliver on its promises.
A North Carolina couple turned to the show when they decided to fix up their home for future foster children. But now they're taking the production company to court, claiming the renovation has fallen short, reports CBS News correspondent Manuel Bojorquez.
The reality show bills itself as a "hit TV series" that appeals to homeowners in search of a new home to "better suit their needs."
In each episode, a home is renovated and the owners get to decide if they love it and want to stay, or list it for sale.
It all builds up to a big reveal at the end of the show. Deena Murphy and Timothy Sullivan decided to "list" their home.
But nearly seven months later, Murphy and Sullivan have yet to list it or move in. Instead, they filed a lawsuit against the contractor and Canadian company "Big Coat TV" -- that produces the show -- claiming the renovations were "disastrous."
They allege their $140,000 was essentially used to create "a stage set for this television series." They also said they were charged another $10,000 billed as "change fees," when they requested alterations to the original renovation plans.
"We took out a substantial loan for this and you know, we put in some of our own money," Sullivan said.
Their allegations include damaged and stained floorboards, open holes, low-grade carpeting over chipped concrete and unpainted surfaces.
The suit also alleges that the reality show is deceptive and that people who appear on camera - including the homeowners - are told what to say and how to act.
The couples' attorney claims the poor workmanship occurred because "Big Coat TV" was acting as a general contractor during the renovation, after taking his client's money.
"For the homeowners here, this is a renovation project, and for Big Coat, it's a TV show," said attorney Jim White. "What we allege is that Big Coat hired contractors who did substandard work."
The couple's lawsuit also claims the contractor only received about $85,000 of their money and that the production company pocketed the rest - approximately $55,000.
In a statement to "CBS This Morning," Toronto-based Big Coat Productions company said it has completed "more than 250 renovations without any issues" and that the "claim is in no way supported by any of the facts in the case."
"We feel stressed out, we feel sad, really disappointed," Murphy said.
"We were excited for the home," Sullivan added.
But for the couple, finding their dream home will just have to wait.
Thanks for reading CBS NEWS.
Create your free account or log in
for more features.