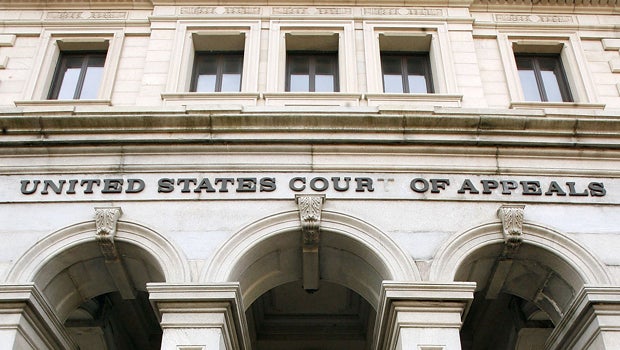 Court rules whether N.C. can make "Choose Life" plates
RALEIGH, N.C. -- North Carolina can issue specialty vehicle license plates with anti-abortion slogans while refusing to also produce tags that offer pro-abortion rights views, a federal appeals court ruled Thursday.
In a 2-1 decision, the U.S. 4th Circuit Court of Appeals said North Carolina can issue license plates bearing the statement "Choose Life." The General Assembly in 2011 passed legislation allowing the anti-abortion expression while rejecting requests to also issue tags saying "Respect Choice" or similar abortion-rights phrases.
The same appeals court two years ago had said the General Assembly's actions discriminated against differing viewpoints and was unconstitutional. That was before the U.S. Supreme Court ruled in a Texas case last year that specialty license plates represented government speech, allowing Texas to reject a proposal for tags featuring a Confederate battle flag.
The Supreme Court ordered the Richmond, Virginia-based appeals court to reconsider the North Carolina case in light of its decision on the Texas tags.
"We now conclude that specialty license plates issued under North Carolina's program amount to government speech and that North Carolina is therefore free to reject license plate designs that convey messages with which it disagrees," Chief Judge William Traxler wrote in the appeals court's majority decision.
North Carolina native and appeals court Judge James Wynn dissented, saying the other two judges were misreading the implications of the Supreme Court's Texas case. He said expressions on license plates aren't purely the government's expression of messages it approves. Legislators themselves recognized that the tags were intended to be a forum for private expression by the people who buy them.
"A person who sees a North Carolina 'I'd Rather Be Shaggin'' specialty plate during Monday morning rush hour surely does not routinely and reasonably believe that such a plate embodies the State of North Carolina's credo," Wynn wrote. "Nor is it likely that a North Carolina Libertarian who applies for a 'Don't Tread On Me' specialty plate is motivated by a desire to convey to the public the government's seal of approval."
The Supreme Court's decision must have recognized that allowing officials alone to determine government speech would allow it "to discriminate against disfavored speakers and messages at will," Wynn wrote. It's implausible that "the Supreme Court meant to force us to choose that the mule in this case is either a horse or a donkey."
The legal fight has blocked the state Division of Motor Vehicles from producing the "Choose Life" tags.
The American Civil Liberties Union of North Carolina, which sued to block the "Choose Life" plates, issued a statement urging the General Assembly to allow pro-abortion rights supporters to also express themselves.
Thanks for reading CBS NEWS.
Create your free account or log in
for more features.