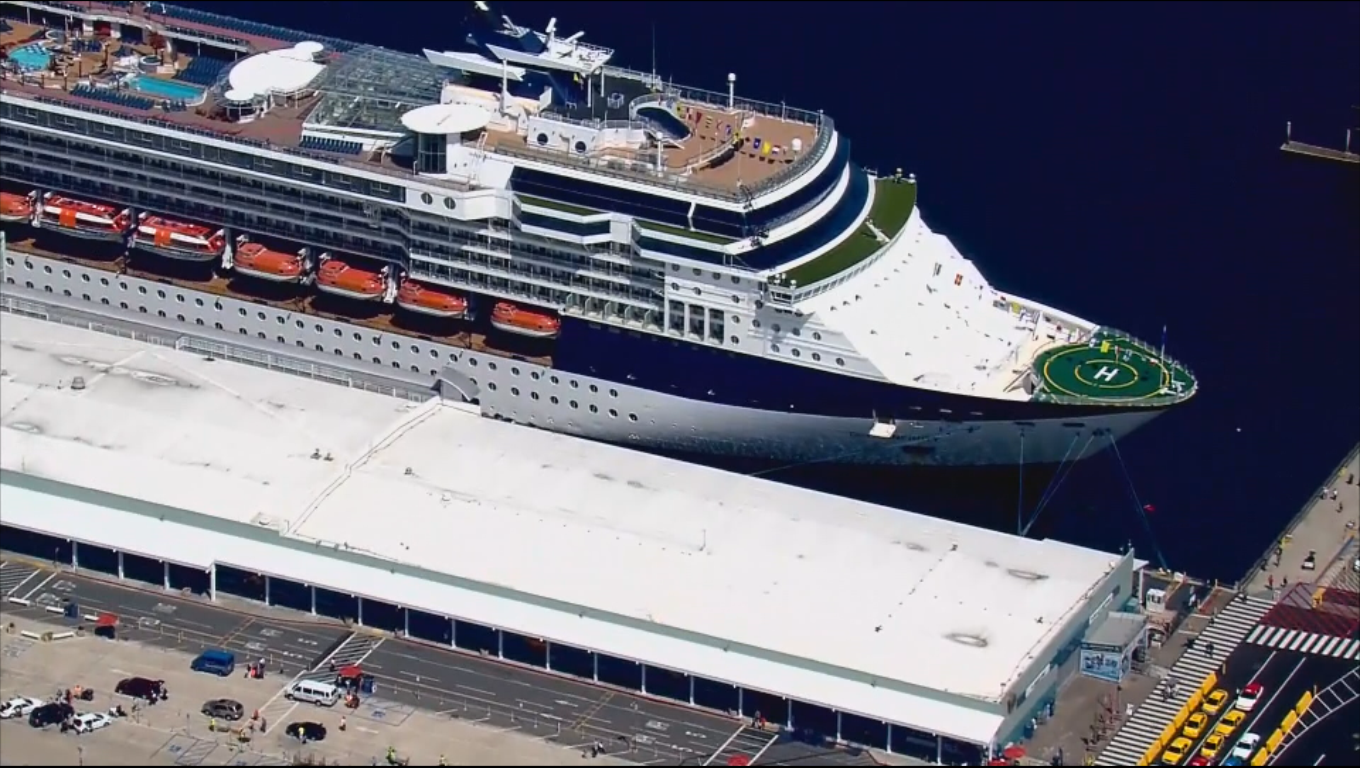 Norovirus outbreak strikes 2 Royal Caribbean ships
More than 200 people are sick with the norovirus after outbreaks on two different Royal Caribbean-owned cruise ships, reports CBS News correspondent Vladimir Duthiers.
Both ships left Fort Lauderdale at the end of March for 15-night cruises. The 965-foot long Celebrity Infinity was docked at the Port of San Diego Monday as workers on deck scrubbed it clean. The Legend of the Seas is expected to arrive there Tuesday and the Centers for Disease Control will take samples from the ship to try to determine just what made so many people sick.
Of 2,100 people, 106 on the Celebrity Infinity have reported norovirus symptoms. Over-the-counter medication was administered to combat the highly contagious virus.
"They kept giving us brochures about washing your hands," one passenger said.
The Celebrity Infinity has experienced similar outbreaks with illness in the past.
On the Legend of the Seas, 114 people became sick.
The norovirus is caused by contaminated food and water. Its symptoms include vomiting and diarrhea.
There have now been five flare-ups on cruise ships this year. In 2014, there were nine
One passenger praised the staff of the 14-year-old Celebrity Infinity for its handling of the difficult, unpleasant situation.
"I didn't see any sick passengers because they were all quarantined. They did good," another passenger said. "They kept us up to date on what was going on and they cleaned everything."
As for future cruises on the Celebrity Infinity, Celebrity Cruises, the company that runs the ship told CBS News "...if any guest is uncomfortable taking their cruise" they will assist them in "rescheduling their sailing for another time."
Thanks for reading CBS NEWS.
Create your free account or log in
for more features.