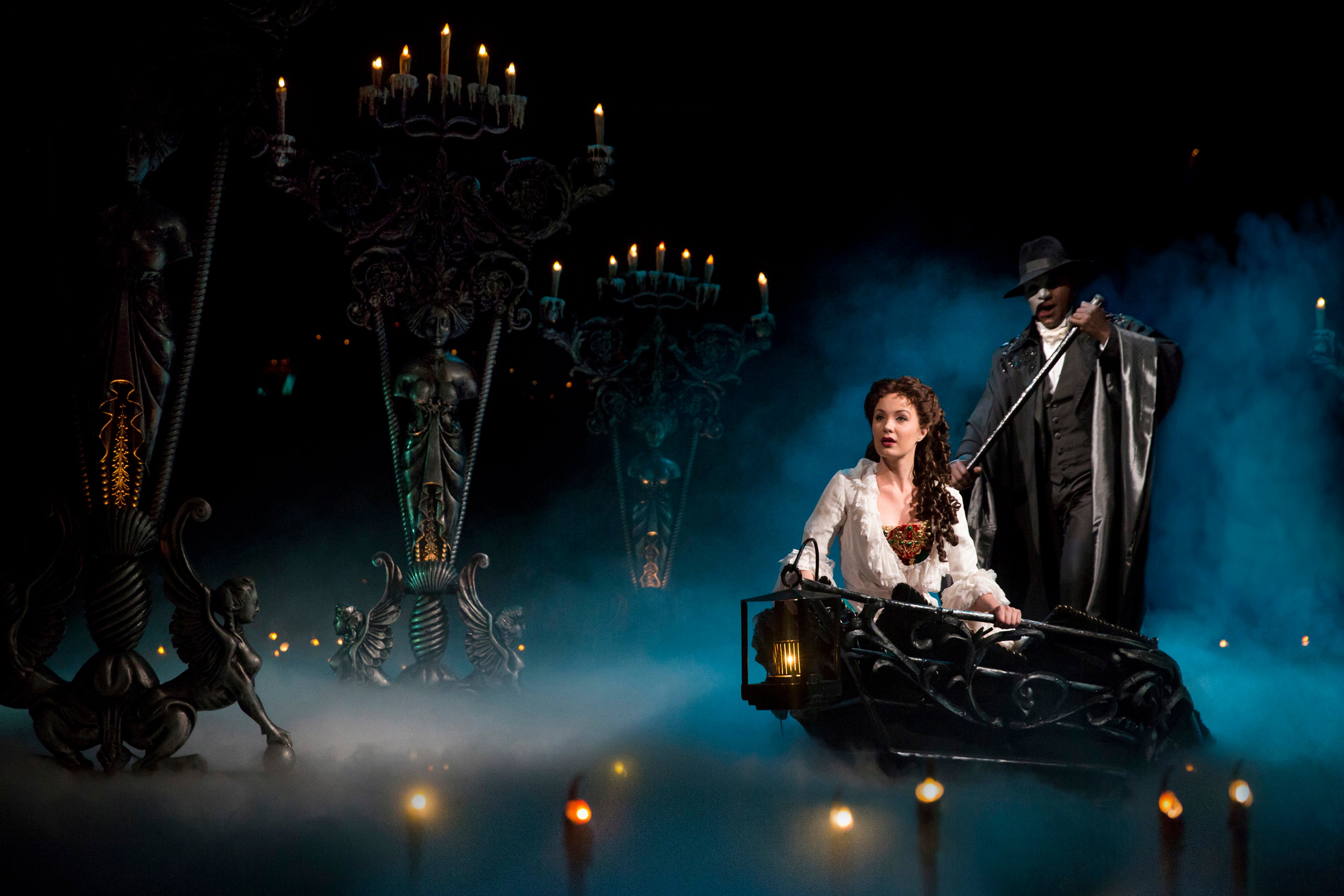 Changing the face of a Broadway icon
"The Phantom of the Opera" keeps filling Broadway seats after more than a quarter-century and well over 11,000 performances, but one man is changing the face of the phantom, reports CBS News contributor Jamie Wax.
Hours before the curtain lifted on his debut, actor Norm Lewis was in make-up preparing for his landmark Broadway debut as the first black Phantom.
"I feel very honored," Lewis told CBS News, "and I hope that I make not only everyone who is involved proud, but also my race proud and hopefully this will open up a lot of doors for people of color."
It has been a long and unlikely road for Lewis, a lanky kid from Florida with a big voice.
"I was gonna work in the business world, probably advertising," Lewis said.
But one experience turned him from business to show business.
"Well, funny enough, I was entering a lot of different contests in Orlando -- singing contests -- and this one particular one that I won, there was a judge in the audience and he was a producer for a cruise ship, and he came up to me afterwards and said, 'How would you like to sing on my cruise?'" Lewis recalled.
And after thinking the deal over, he got some good advice from his boss at work.
"So I thought about it and I talked to my supervisor at work and she said, 'You don't wanna be 85 saying coulda, woulda, shoulda. Go for it, try it, if it doesn't work out, at least you tried. And you can always come back to what you love.'" Lewis said.
Lewis landed his first Broadway show as part of the ensemble in "The Who's Tommy" in 1993. From there he progressed, eventually landing starring roles in "The Little Mermaid" and "Porgy and Bess," which got him a Tony nomination in 2012, and put him center stage.
And you might recognize him as Senator Edison Davis on "Scandal."
Lewis himself admitted that he has indeed been lucky. Still, he said, some leading roles have been hard to reach for actors of color.
Even "The Phantom of the Opera," which does not come with a description of race, has traditionally gone to white actors.
Though Robert Guillaume played the role in a 1990 Los Angeles production, of the now 14 actors to be cast as the phantom on Broadway over its 26-year run, Lewis is the only African American.
"He is a brilliant actor and a brilliant performer and a brilliant singer," "Phantom" mastermind and musical theater legend Andrew Lloyd Webber said.
He said it's an actor's presence, not color, that is important to the role.
"One quality that you have to have, which is total charisma on stage, because you, behind the mask, the authority, possibly is a better word, you have to have that authority to really bring the role off," Webber said.
While Lewis embraces the historical significance of being Broadway's first black phantom, he is, at heart, an actor and performer. One who has landed the role of a lifetime.
"I know it's cliché to say, but it's beyond my wildest dreams," he said. "You know, when I walked out at the end and just the applause and the ovation that we were getting-- I wanted to cry."
Thanks for reading CBS NEWS.
Create your free account or log in
for more features.