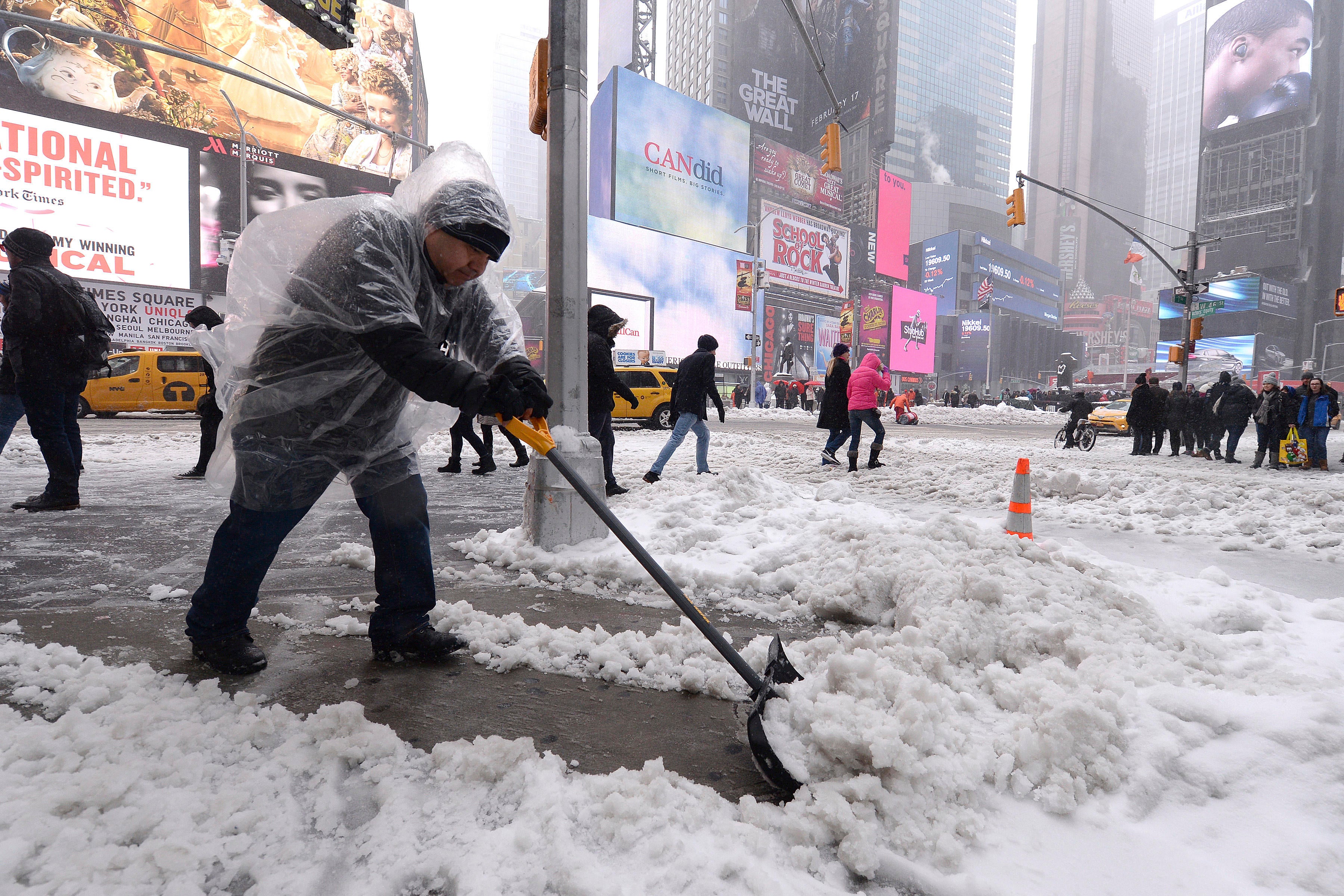 NOAA releases winter outlook forecast, says La Niña likely
The upcoming winter is likely to be cooler and wetter than usual in parts of the the northern U.S., while most of the South is expected to see drier and warmer conditions.
The National Oceanic and Atmospheric Administration (NOAA) released its winter outlook forecast Thursday, detailing forecasters' predictions for the season.
Scientists from NOAA's Climate Prediction Center say there is a 55 to 65 percent chance of La Niña weather conditions developing before winter begins. This would be the second straight La Niña winter.
"If La Niña conditions develop, we predict it will be weak and potentially short-lived, but it could still shape the character of the upcoming winter," said Mike Halpert, deputy director of the prediction center. "Typical La Niña patterns during winter include above average precipitation and colder than average temperatures along the Northern Tier of the U.S. and below normal precipitation and drier conditions across the South."
NOAA says the areas around the Great Lakes and northern Rocky Mountains have a 40 percent or greater chance of experiencing higher than average precipitation. The entire U.S. South is expected to be drier than average.
In terms of temperature, much of the country is likely to see warmer than average conditions. Parts of the northwest could see cooler conditions.
NOAA also says drought conditions are likely to persist in northern Plain states and areas of the South that didn't receive substantial rainfall from this year's hurricanes.
Thanks for reading CBS NEWS.
Create your free account or log in
for more features.