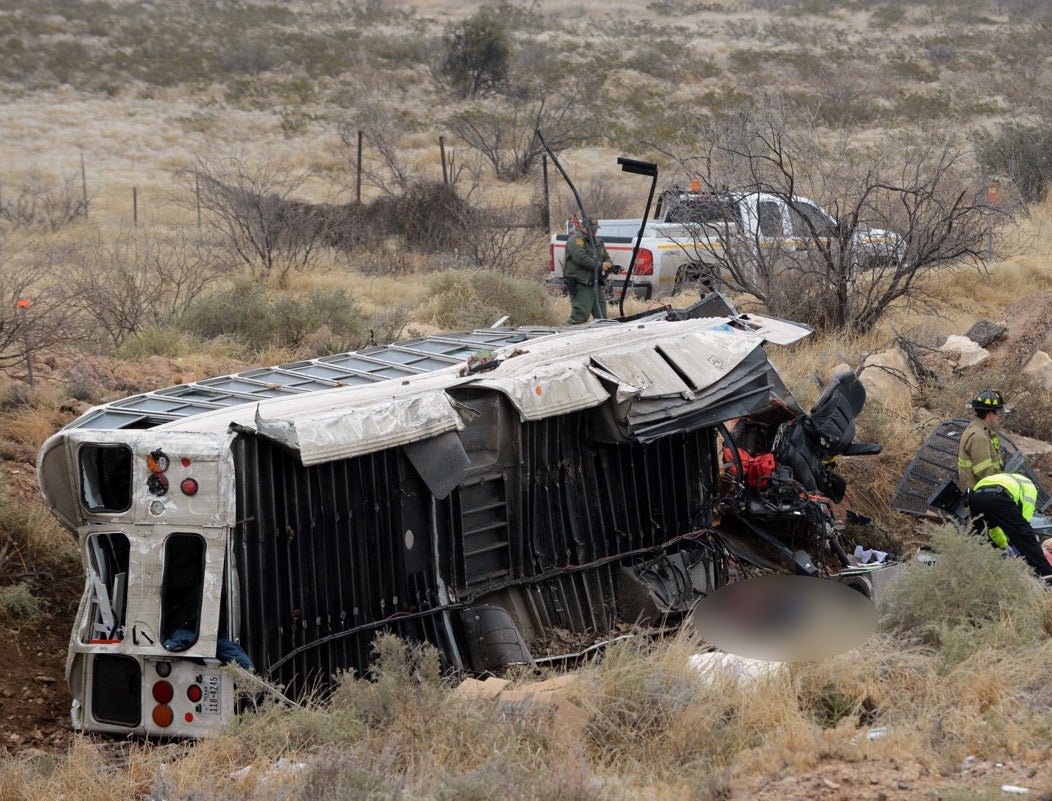 No seat belts for prisoners in Texas bus crash
When a bus carrying prisoners from Abilene to El Paso skidded off the road and fell onto the train tracks below, killing 10 people, none of the prisoners were wearing seat belts, according to the Texas Department of Criminal Justice.
That is because the bus was not equipped with seat belts for the inmates, only for the driver and the guards. Eight prisoners and two guards died in the crash. Whether the guards were wearing their seat belts is still under investigation.
Sgt. Elizabeth Barney of the Texas Department of Public Safety told 48 Hours' Crimesider that by state law, prison transport vehicles are not required to have seat belts. She said the state's seat belt law covers only passenger vehicles, not larger vehicles like the bus the prisoners were riding in.
According to Robert Downs, the president of US Prison Transport, a private company based in Florida, none of his company's vans and buses have seat belts for inmates, either.
"Most of the companies I know of don't use them at all," says Downs, whose company transports thousands of prisoners all across the nation each year.
Downs says that when his company was founded in 2006, they initially had seat belts, but that inmates used the metal clasps to bend their handcuffs. He says they then switched to Velcro-closing seat belts but inmates tore them off.
"The odds of an accident like [the one in Texas] happening are pretty slim," says Downs, who says no prisoner his company has transported has ever died in a crash.
Downs also pointed out that if they were belted in, prisoners would need assistance getting out of the vehicle in case of an emergency.
A spokesperson for the Federal Motor Vehicle Safety Administration told Crimesider that federal regulations make no distinction between buses transporting prisoners and buses transporting civilian passengers, like Greyhound or Megabus, which are also not required to have seat belts for passengers.
However, last year the agency ruled that beginning in November 2016, seat belts must be present on all newly manufactured motorcoaches and other large buses.
Thanks for reading CBS NEWS.
Create your free account or log in
for more features.