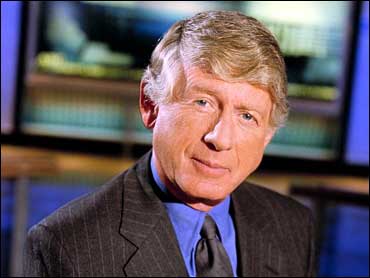 'Nightline' Sparks Controversy
A major owner of U.S. television stations has ordered its eight ABC affiliates to drop a "Nightline" broadcast in which the name of every American soldier killed in Iraq will be read aloud.
Sinclair, a Hunt Valley, Md.-based media company whose holdings include 62 TV stations, said the "Nightline" program "appears to be motivated by a political agenda designed to undermine the efforts of the United States in Iraq."
The company called the broadcast a political statement "disguised as news content," saying that the program omits "the names of thousands of private citizens killed in terrorist attacks" since Sept. 11.
ABC said its news division had reported "hundreds of stories on 9-11" while noting that, on the first anniversary of that tragedy, it aired the victims' names.
Friday's "Nightline" broadcast "simply seeks to honor those who have laid down their lives for this country," ABC said.
During the broadcast, anchorman Ted Koppel will read aloud the name of a U.S. service man or woman killed in the Iraq war, as a corresponding photo appears on the screen along with that person's name, military branch, rank and age.
Expanded by 10 minutes from its usual half-hour, "Nightline" will include more than 500 killed in action in Iraq since March 19, 2003, as well as 200-plus non-combat deaths.
"These people have paid the ultimate price in our name," said "Nightline" executive producer Leroy Sievers, "and it's important to remember them, whether you think the price is worth it or not.
In a related development, Sen. John McCain, a Vietnam war hero, criticized Sinclair's decison to drop the "Nightline" broadcast.
"I find deeply offensive Sinclair's objection to Nightline's intention to broadcast the names and photographs of Americans who gave their lives in service to our country in Iraq," the Arizona Republican said in a letter to the company.
Sinclair provides its own news coverage of Iraq to its 62 TV stations. In February, the Baltimore Sun reported that the two Sinclair journalists dispatched to Iraq said their job was to provide "the positive 'untold stories' that the 'liberal media' don't recount during constant coverage of the attacks against U.S.-led forces and simmering political unease during the occupation of Iraq."
The Washington Post reported that Sinclair is producing a show on its decision to drop "Nightline" that will air on its ABC stations in the same time slot as "Nightline."
Thanks for reading CBS NEWS.
Create your free account or log in
for more features.