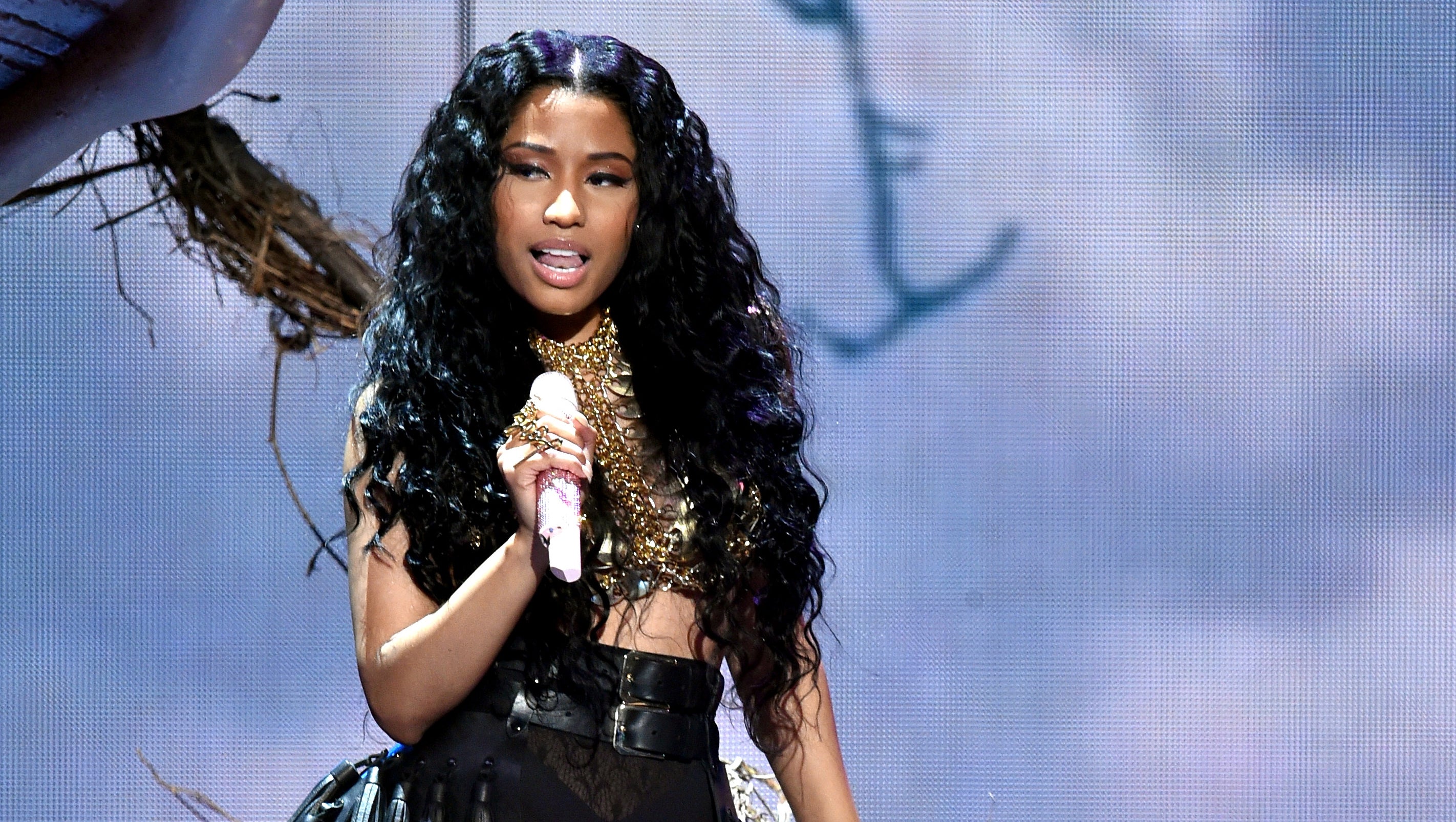 Nicki Minaj dancer performs at VMAs after snake bite
During a Friday rehearsal for Nicki Minaj's VMA performance of "Anaconda", a backup dancer was taken to the hospital after being bitten by Rocky, a six-foot boa constrictor.
According to MTV, the snake was perched on the dancer's shoulder when it bit her arm. Minaj was not involved in the incident but quickly stopped the rehearsal and remarked, "Did she get bit by the snake?"
Boa constrictors are not venomous, and the dancer's injuries were not life-threatening. In fact, she went on to perform the song with Minaj at the live VMA performance Sunday night.
"She's fine, she recovered and she performed today," Minaj told TMZ. "She's a trooper and I love her."
Though when asked if the performance would have been better with a snake, Minaj responded, "Yes."
The snake had never had a biting incident before, and the dancer was transported to a local hospital as "an abundance of caution," as Chris Velvin with Viacom Media Networks told MTV.
Though the dancer still performed at the VMAs Sunday, Rocky did not.
Taylor Swift referenced the incident during her live "Shake It Off" performance. During the song's bridge, Swift decided against jumping off a ledge as her dancers held their arms out for her. She stopped the music and said, "I don't care if it's VMAs, I'm not jumping off. People are getting bit by snakes, it's dangerous."
Australian band 5 Seconds of Summer weighed in on the incident as well, offering their tips for avoiding snake bites behind the scenes.
Snakes are not new to the VMAs. In 2001, Britney Spears wore a snake for her exotic, jungle-themed performance of "I'm a Slave 4 U."
Justin Bieber attended the VMAs in 2011 with then-girlfriend Selena Gomez and his small pet snake, Johnson.
Tell us: Should live animals be included in musical performances?
Thanks for reading CBS NEWS.
Create your free account or log in
for more features.